Features To Look For In A Travel Trailer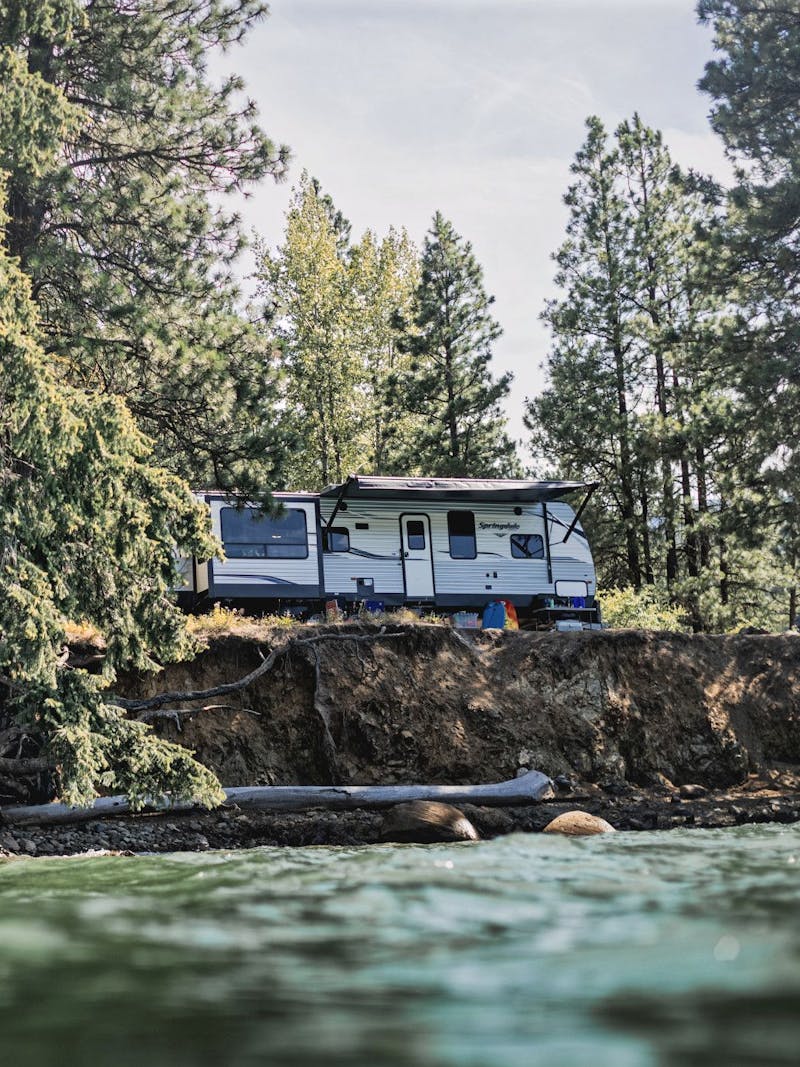 Travel trailers are the most popular type of towable RV, and for good reason. They come in a wide range of sizes, layouts and price points, making them an ideal choice for solo travelers, couples, small families, and large groups. Depending on their size, they can be towed by a range of vehicles. They are easy to set-up, offer plenty of storage space and contain a wide variety of residential-style amenities.
Regardless of what RV type you're considering, it's important to evaluate different features and why these features might be valuable to you. So, if you're thinking about buying a travel trailer, here are some features to consider.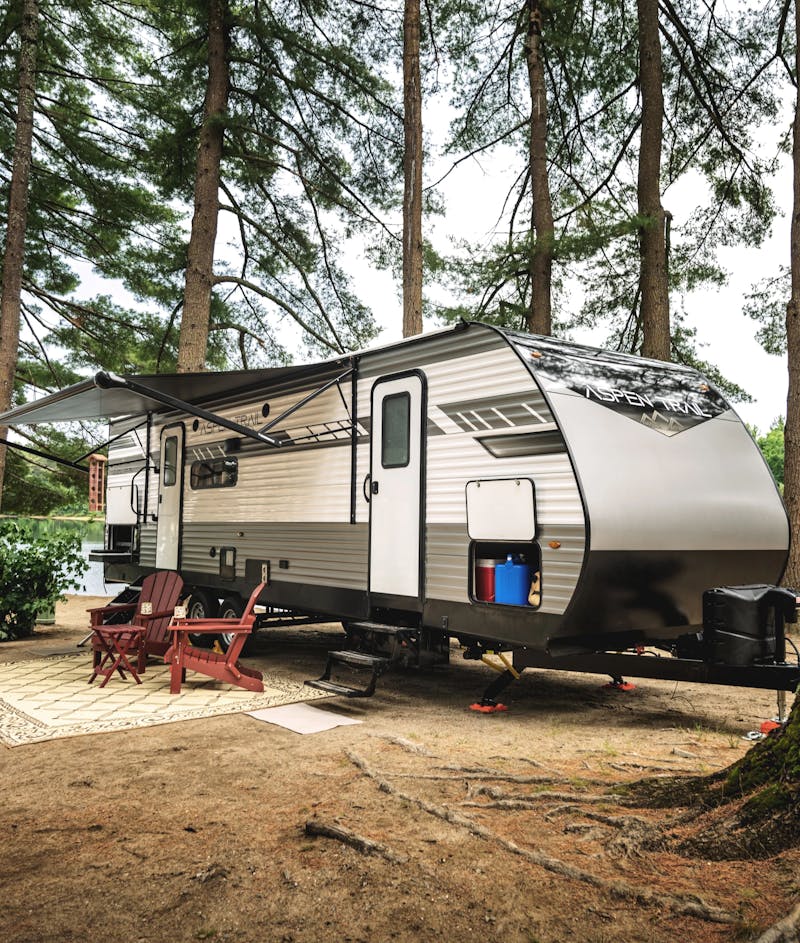 3 Images
General Features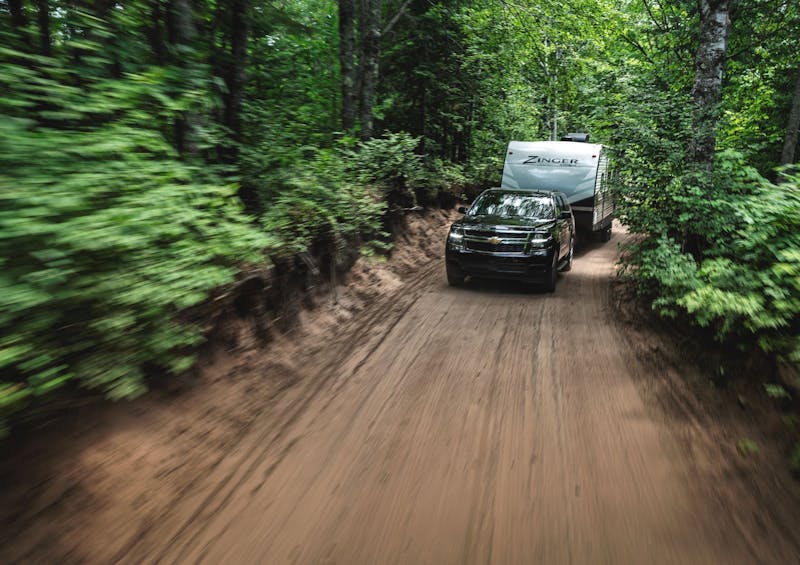 01
1 of 3
Ease of towing
Look for travel trailers that have lightweight chassis, advanced braking systems and sway control packages. Always check that your tow vehicle is capable of towing your travel trailer, and pay close attention to the RV's Gross Vehicle Weight (GVW).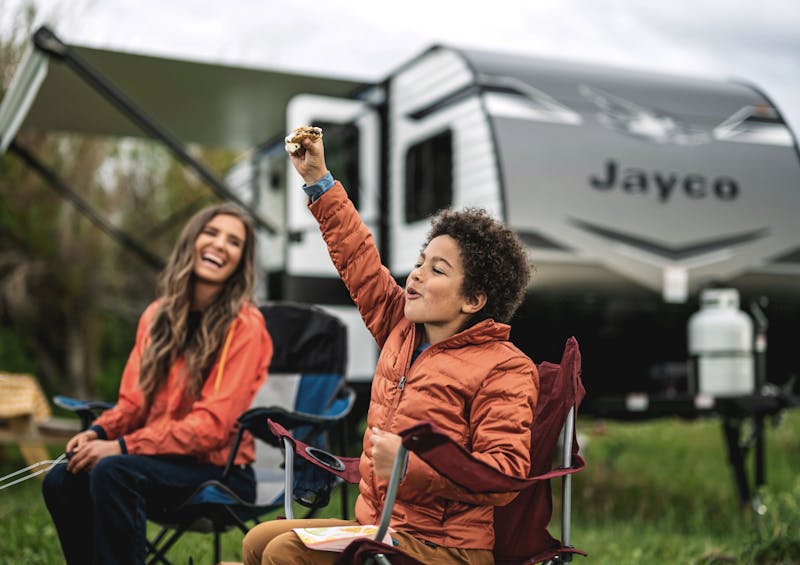 02
2 of 3
Price
Travel trailers come in a wide range of price points, and are typically more affordable than motorized RVs. When considering the price of a travel trailer, be sure to consider some other aspects like fuel efficiency, maintenance costs and potential for resale.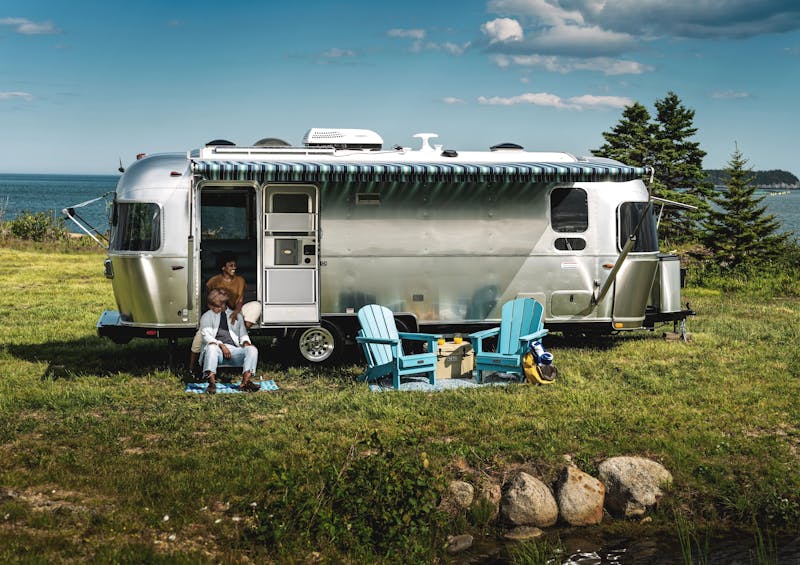 03
3 of 3
Ease of set-up
Look for features like automatic leveling systems, power stabilizers and power awnings.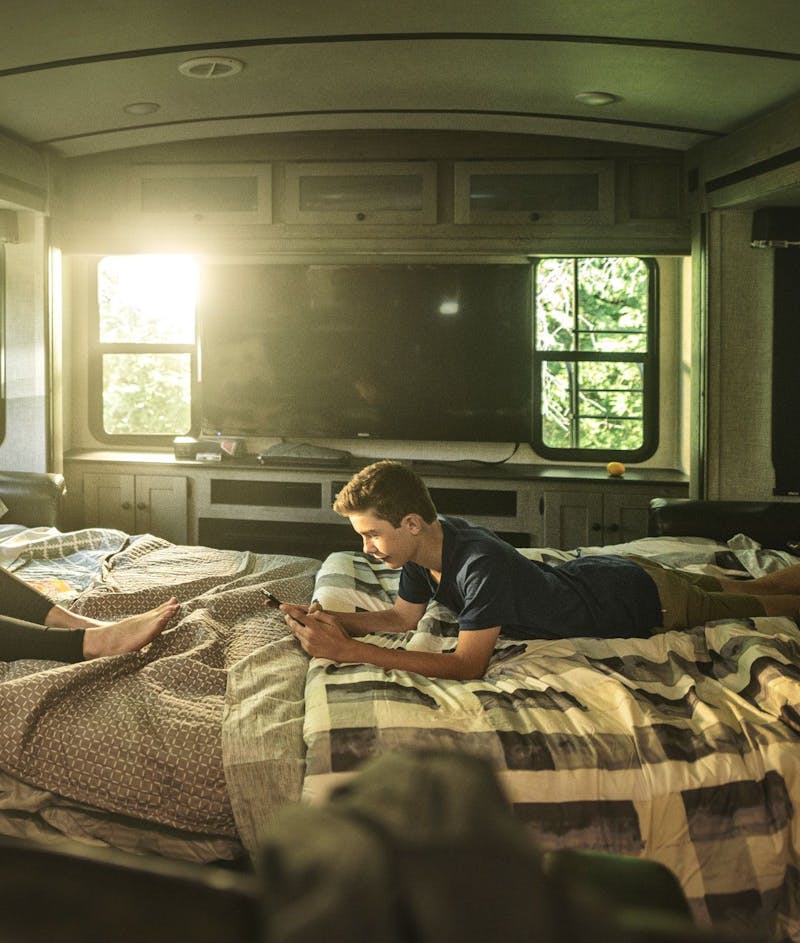 3 Images
Interior Features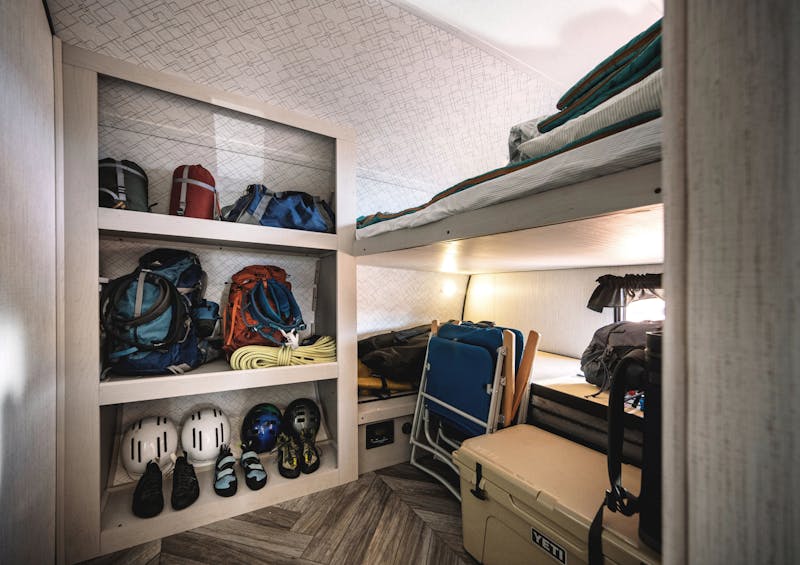 01
1 of 3
Interior storage space
Look for smart storage features like under-bed compartments, overhead cabinetry and convertible furniture that can provide additional storage options.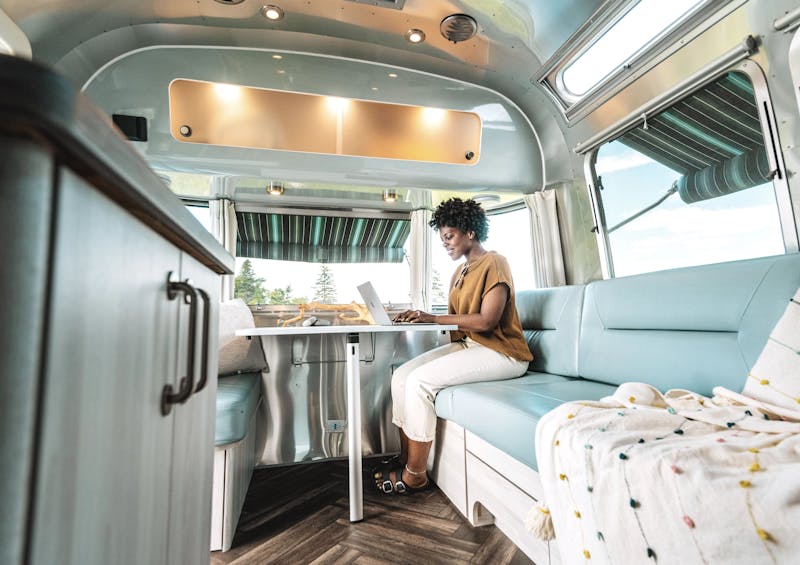 02
2 of 3
Quality furniture
Consider layouts with different furniture configurations and materials and determine what will work best for your lifestyle.  Solid wood furniture comes with a premium cost and increased weight, but will last the longest. Also consider how easy the furniture will be to clean.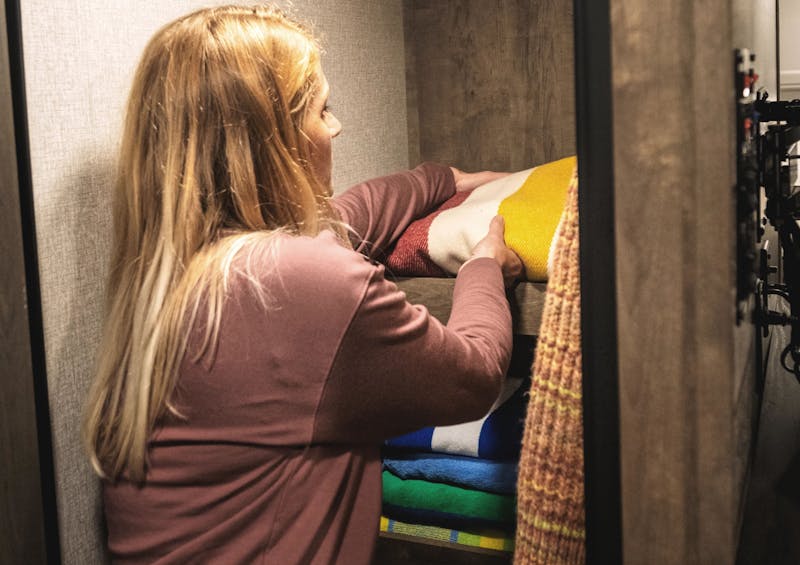 03
3 of 3
Closets with shelves
When considering closet space, look for adjustable shelving that can accommodate a wide range of items. Utilize baskets and bins to help stack more items on your shelves.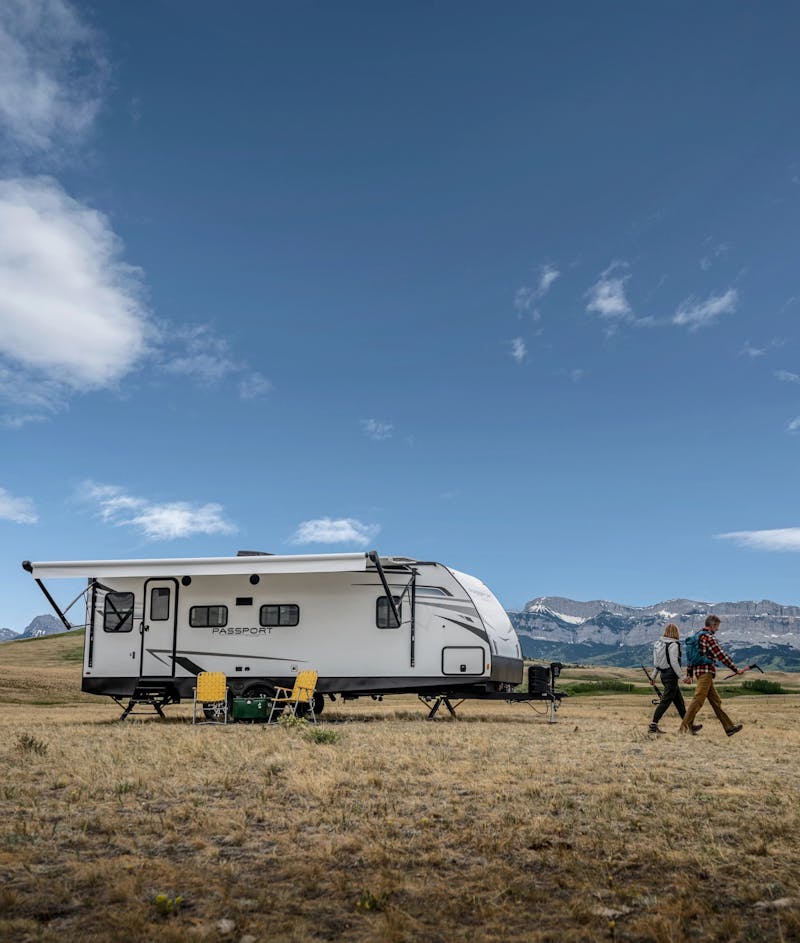 3 Images
Exterior Features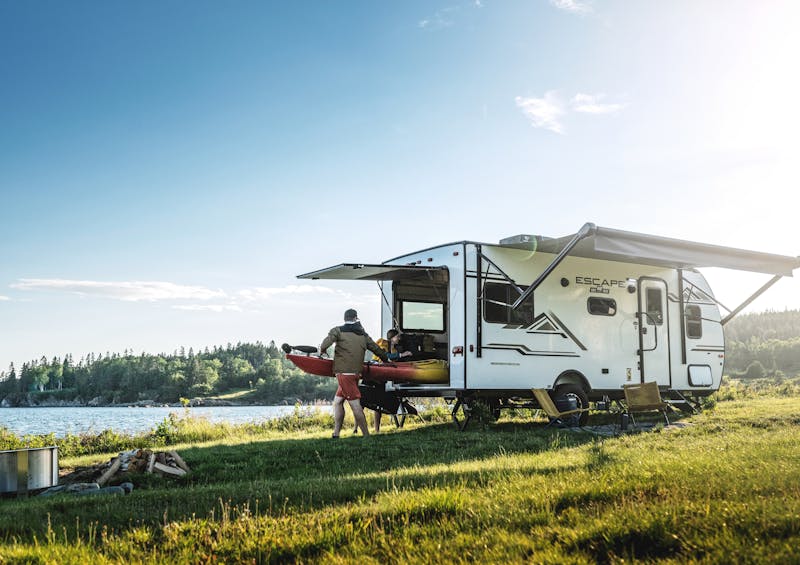 01
1 of 3
Exterior storage space
To help maximize your exterior storage, look for compartments that are easy-to-access, can be accessed from either side of the RV (commonly called pass through storage), have a lock, and are weather-resistant.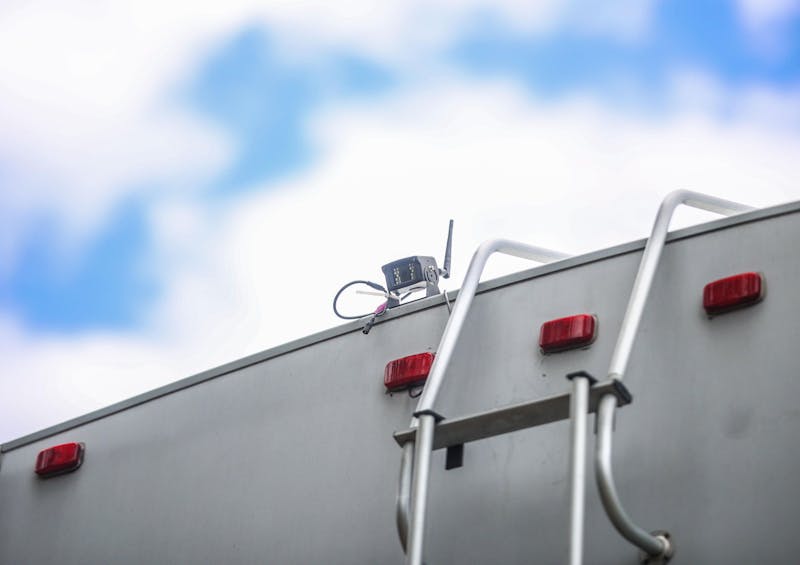 02
2 of 3
Rear-view camera
Having a rear-view camera is ideal for backing up and parking in tight spaces. Some come with this feature already installed, while others come prepared/wired for a rear-view camera. Before purchasing, test the camera to understand resolution, viewing angle and night vision capabilities.
03
3 of 3
Power awning
Awnings give you incremental living space in incremental weather. Most travel trailers come with a power awning. With a simple push of a button, you can have immediate shade and protection. Make sure your power awning is made of durable material (like vinyl or acrylic fabric) and provides adequate coverage for your needs.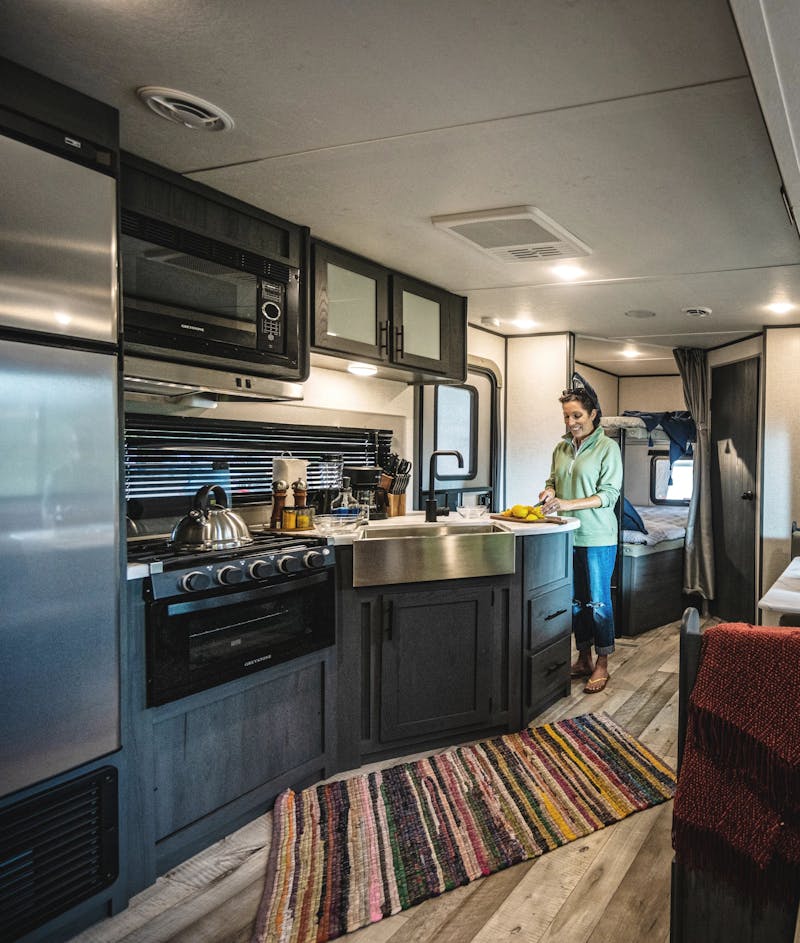 4 Images
Premium Features
01
1 of 4
Onboard generator
Some travel trailers come equipped with a standard onboard generator. When considering a generator, ensure it has sufficient output for your needs, low noise levels and good fuel efficiency.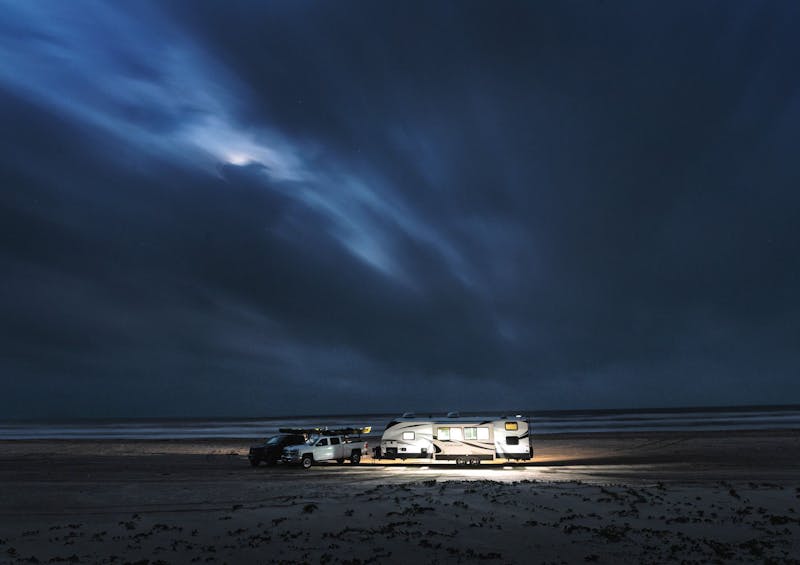 02
2 of 4
Built-in safety system
This can include driving systems, like blind spot sensors and tire pressure monitors, as well as security systems, like alarms and motion-sensing exterior lights.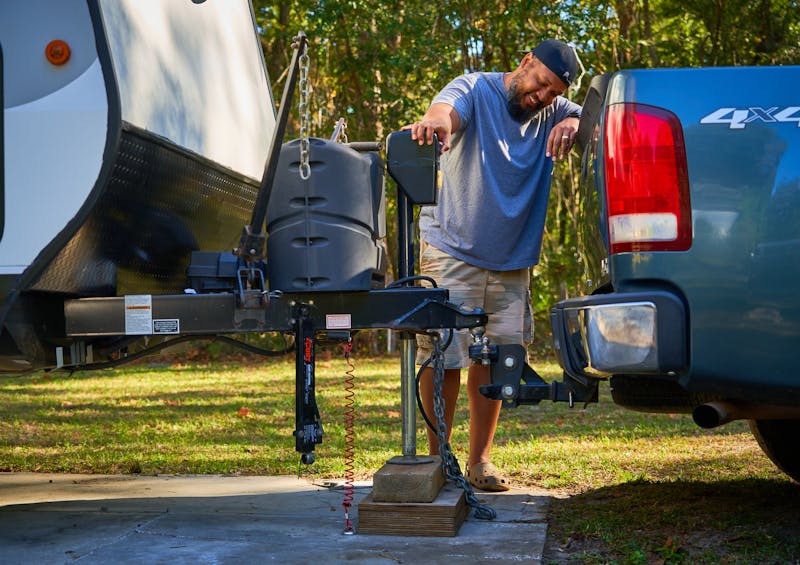 03
3 of 4
Power tongue and stabilizing jacks
These two features will make setting up your travel trailer a breeze. Both help provide easy operation and a level, steady set-up.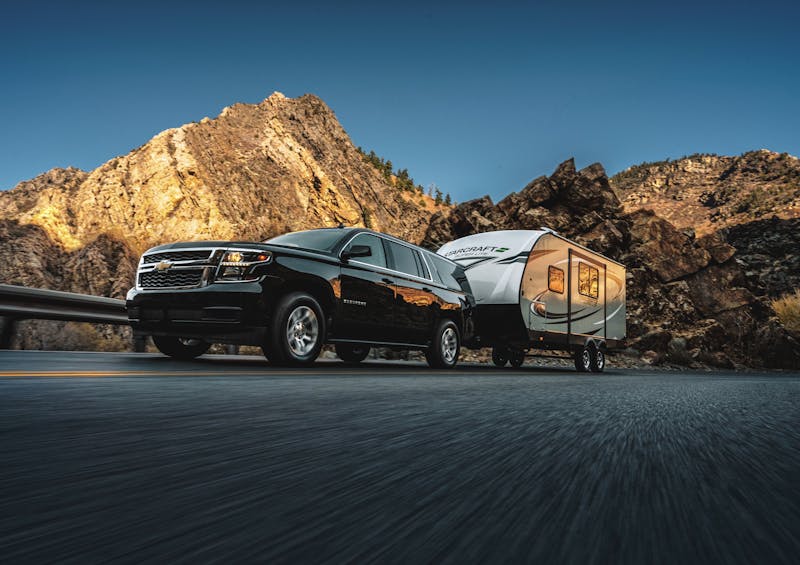 04
4 of 4
Dual-wide axle
This helps improve weight distribution, and enhances overall driving and handling. If your travel trailer has a dual-wide axle, make sure it also has high-quality suspension systems.
Featured Travel Trailers from the THOR Family of Companies
Find Your Perfect RV
Whether you're new to the world of RVing or you're ready to narrow your search, we're here to help you sort through it all and find the RV that's right for you. Explore RVs based off of your lifestyle and the features important to you.
Find Your RV