A Guide to Exploring and Tailgating in Athens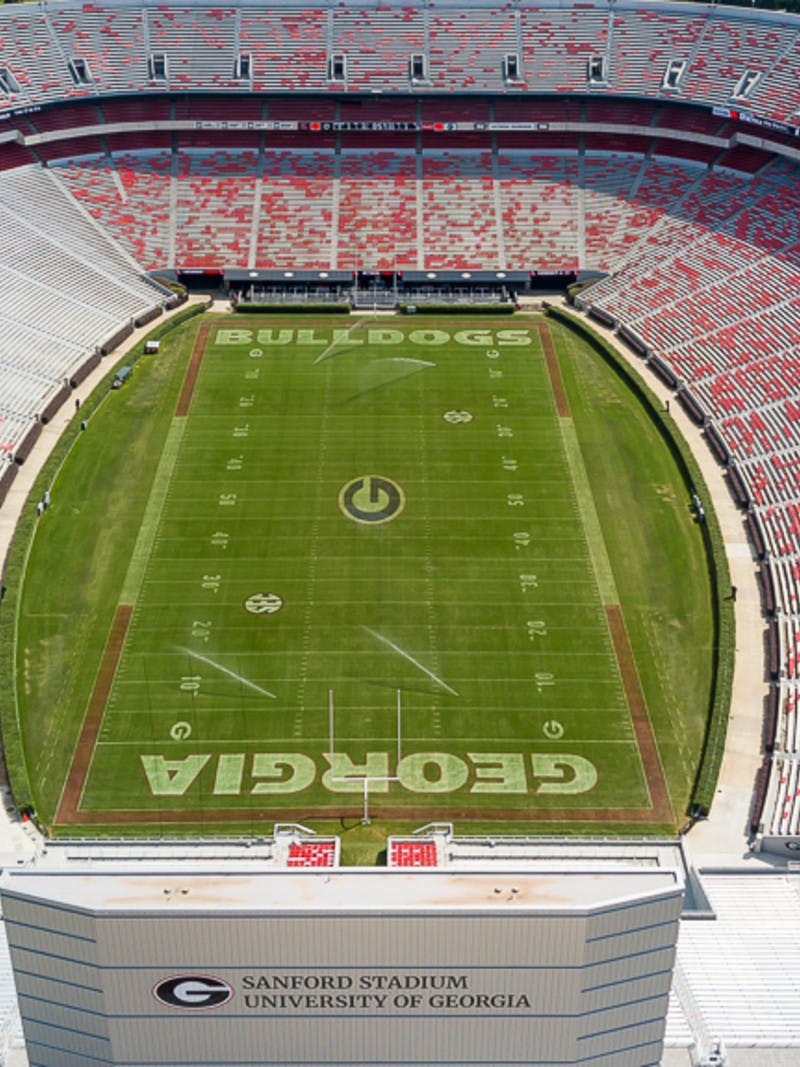 They don't call it the Classic City for nothing. Athens, Georgia is not only full of stunning neo-Classical-style buildings and delicious Southern fare, but it is also boasts another traditional American pastime—football.
Home to 37,000 University of Georgia students—who make up almost a third of the city's population—Athens is both an ambitious cultural haven and a sports-lovers paradise. So the next time you find yourself in Bulldawg territory for tailgating, be sure to make the most of your weekend and check out these popular spots.
You can't go to Athens for a football game and not check out the stadium at the University of Georgia. In addition to being one of the largest on-campus stadiums in the country, housing over 92,000 people, Stanford also has an impressive history. Originally built in 1929 to rival the stadium at Georgia Tech, Stanford is one of the few college stadiums to have hosted the Olympics. Beyond the Olympics, perhaps the stadium's biggest trademark is the hedges. Inside Stanford, you'll find a 5,000-square-foot planted hedge surrounding the entire field. So big it can be seen via satellite, local fans will often say the football game is being played "between the hedges."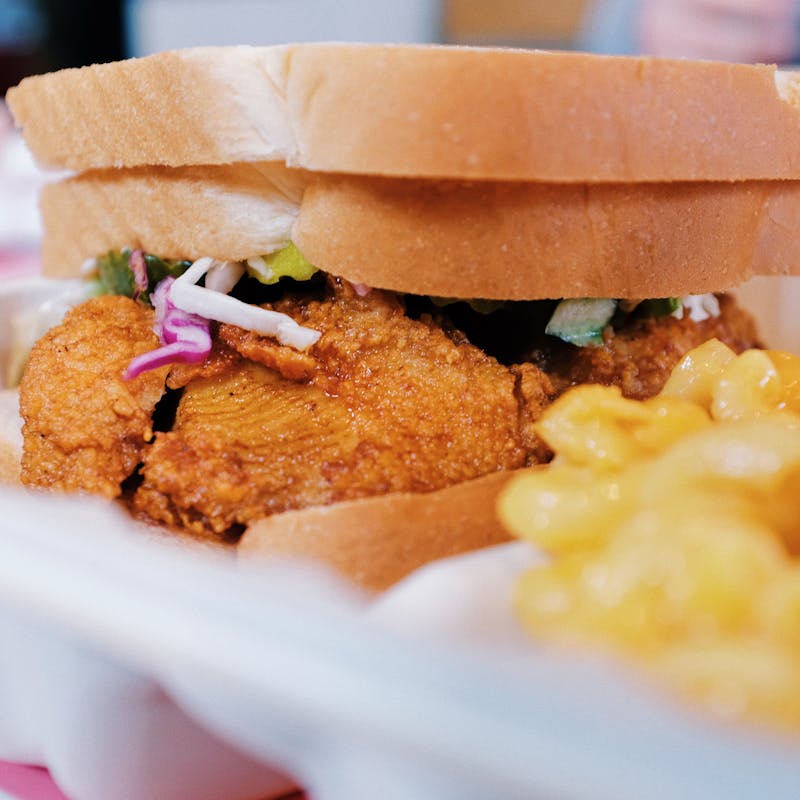 A few miles north of the stadium, in the heart of downtown Athens, you'll find South Kitchen + Bar. A great place to sit and relax after a long day of tailgating, "South" (as the locals call it) beautifully pairs past and present in all of its dishes. The menu includes an array of comfort food staples such as fried green tomatoes, grits and collard greens, each with a modern twist. For dinner, try the bone-in pork chop or the bourbon glazed salmon, and pair it with one of their famous cocktails.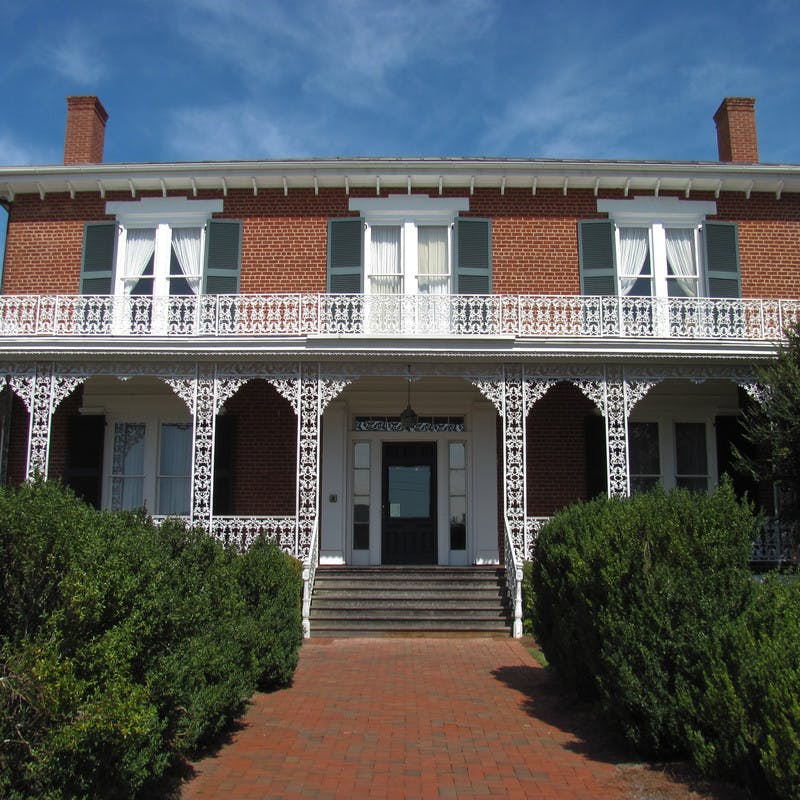 Paying homage to its sister city in Greece, the Ware-Lyndon House is a shining example of classic Greek Revival architecture. Built in the 1840s, the house is the only surviving structure from the Lickskillet neighborhood of Athens—one of the most fashionable districts of its time. In its prime, the Ware-Lyndon House—named after the first two owners, Edward R. Ware and Edward S. Lyndon—used to host elaborate, Gatsby-style parties. A visit here not only gives you a glimpse of early life in Athens, but it's a great place to experience some local art and culture. Since 1973, the Ware-Lyndon House has served as a community arts center, featuring galleries, studios and self-guided tours.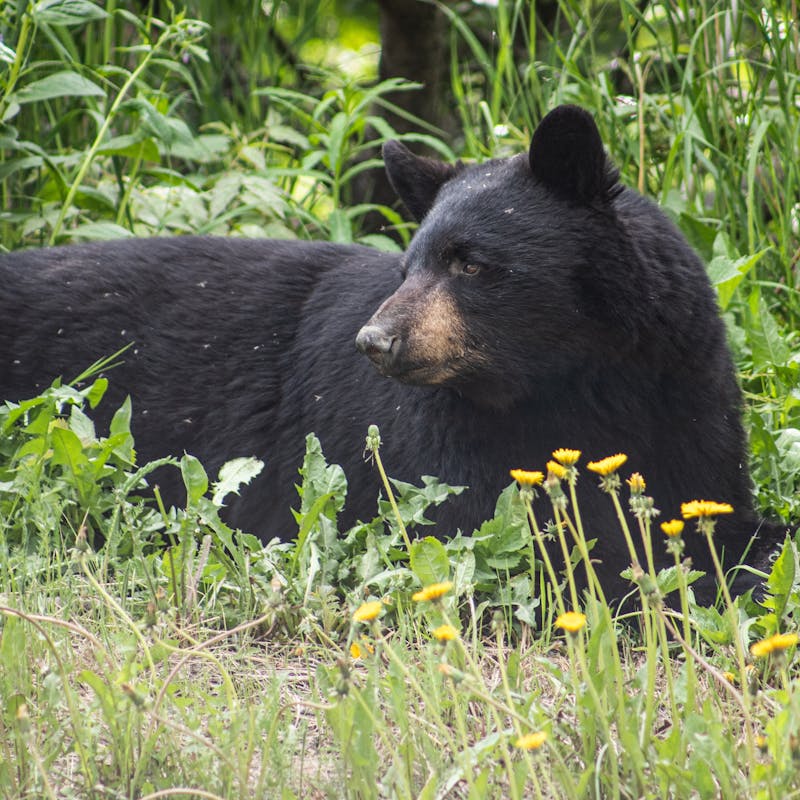 If you're looking for a family-friendly activity to fill your afternoon (or pass some time in between games), then look no further than Bear Hollow Zoo. But don't let the name fool you—while this animal sanctuary does have plenty of bears, Bear Hollow is also home to bobcats, river otters, alligators, possums, eagles and a variety of reptiles. All of the animals in the sanctuary were rescued because of physical or behavioral challenges, and are housed in natural habitat exhibits where they can be studied and act as ambassadors for their species. And if you need another reason to visit—Bear Hollow Zoo is totally and completely free.
5. The State Botanical Garden of Georgia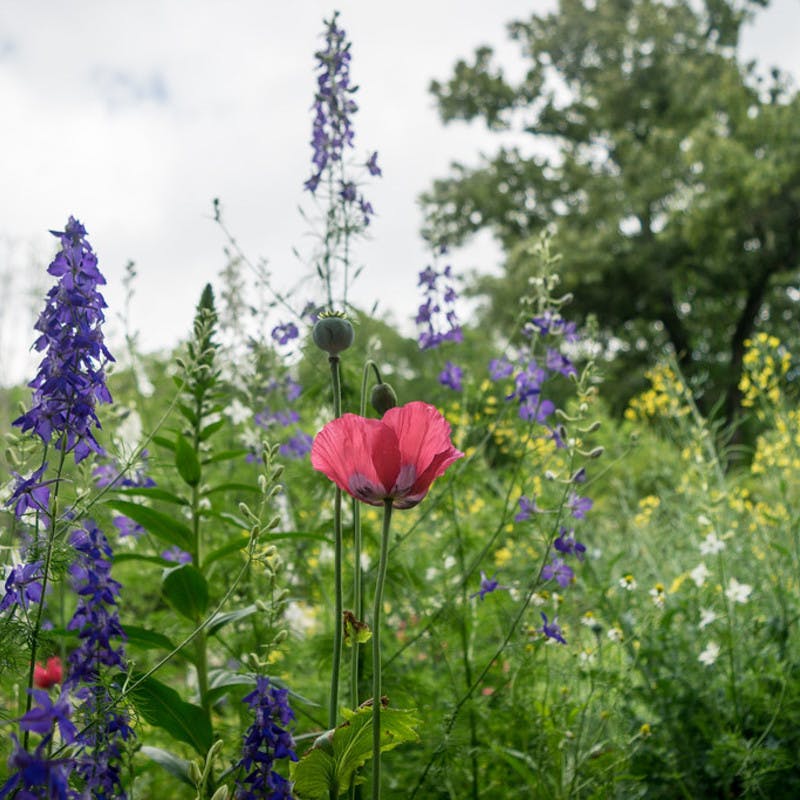 To help combat the concrete parking lot views from your tailgate, a visit to the State Botanical Garden of Georgia will add some much needed greenery to your trip. As an extension of the University of Georgia, the garden focuses on showcasing local, southern horticulture and creating an environment that stimulates learning. Covering 313 acres, the State Botanical Garden of Georgia is home to a stunning range of indoor and outdoor displays, including a flower garden, a horticulture greenhouse, a children's area and a hummingbird trail. The grounds of the garden are open every day from 8 a.m. to 7 p.m.
Take this trip yourself
Once you've grilled and cheered your way through a proper tailgate, be sure to check out all of the stops mentioned above.
Photo Credit: Action Sports Photography / Shutterstock; Busara / Shutterstock; Blake Guidry / Unsplash; Wikimedia Commons; John Thomas / Unsplash; Creative Commons.
Find Your Perfect RV
Whether you're new to the world of RVing or you're ready to narrow your search, we're here to help you sort through it all and find the RV that's right for you. Explore RVs based off of your lifestyle and the features important to you.
Find Your RV