A Guide to Exploring and Tailgating in Tuscaloosa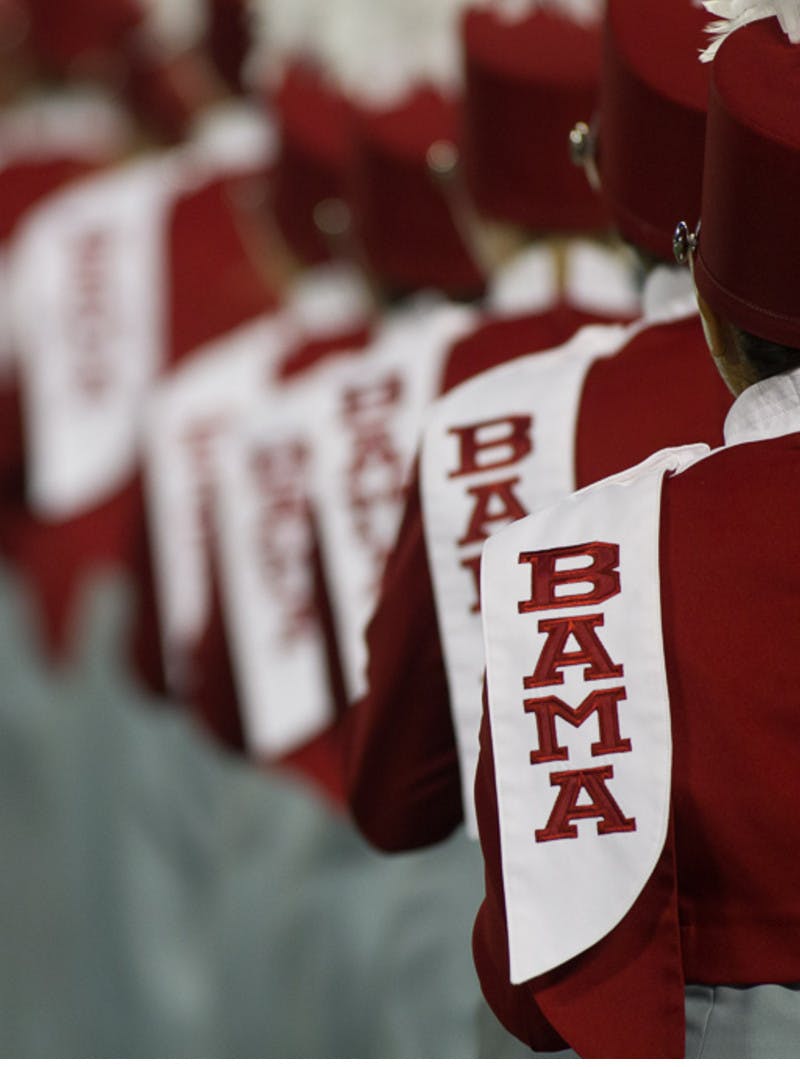 Chances are, if you're visiting western Alabama, then you're probably visiting Tuscaloosa. And if you're visiting Tuscaloosa, then you're probably gearing up to watch a Crimson Tide football game. In fact, more than 785,000 people attended Crimson Tide football games at Bryant-Denny Stadium last year, marking it the top sports destination in all of Alabama (beating Talladega Superspeedway by more than 350,000 people).
But there is so much more to Tuscaloosa than tailgates, fresh turf and Roll Tide. Here we've captured some of our favorite places to eat, drink and explore—many of which still have crimson-colored flair.
One of the most famous stadiums in all of college football, Bryant-Denny Stadium sits on the campus of the University of Alabama—home of the beloved Crimson Tide. With four video scoreboards and a seating capacity of nearly 102,000, Bryant Denny is the fifth largest college stadium in the nation. The Crimson Tide also has one of the largest marching bands, with about 400 members. But the stadium itself won't stay extra large for long. There are plans to remodel the structure after the 2019 season, which include removing a large number of seats near the south end zone and replacing them with a new HD video board. Additionally, the university plans to move the stadium press box and convert its current location into fancy, new luxury suites.
2. The President's Mansion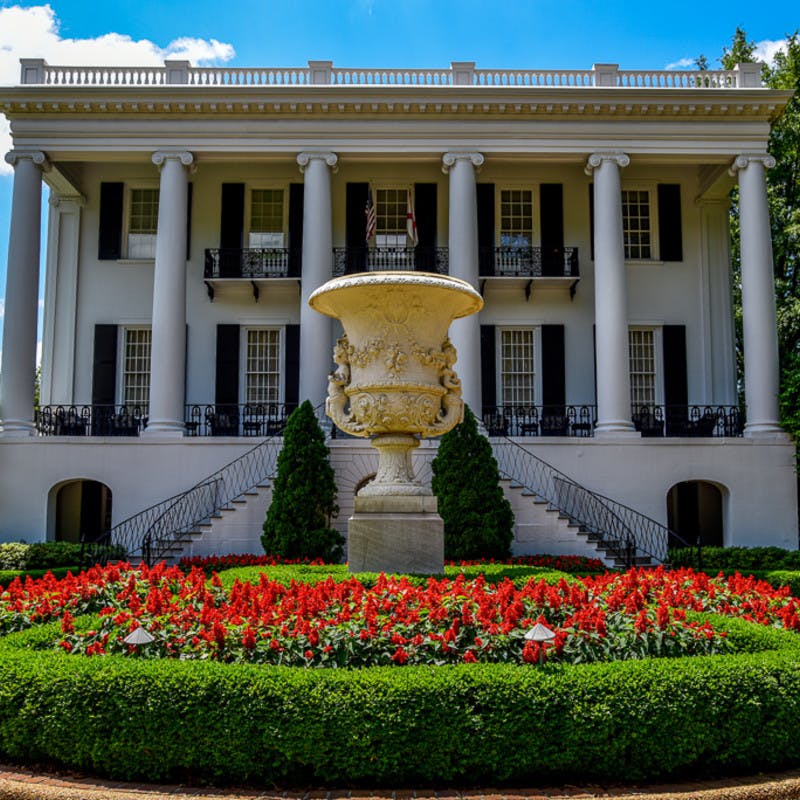 On your way to the game, be sure and stop by the President's Mansion—located right near Bryant-Denny Stadium, down a long driveway, just off University Boulevard. Surrounded by bright, blooming azaleas in the spring and rich, golden leaves in the fall, this stunning Greek Revival mansion has housed University of Alabama presidents since 1841. In fact, the mansion narrowly avoided destruction during the Civil War, making it one of the oldest surviving buildings on campus. Feel free to walk by and admire the beautiful white house from afar, or reserve a spot on the University of Alabama's campus tour and learn a bit more about the mansion.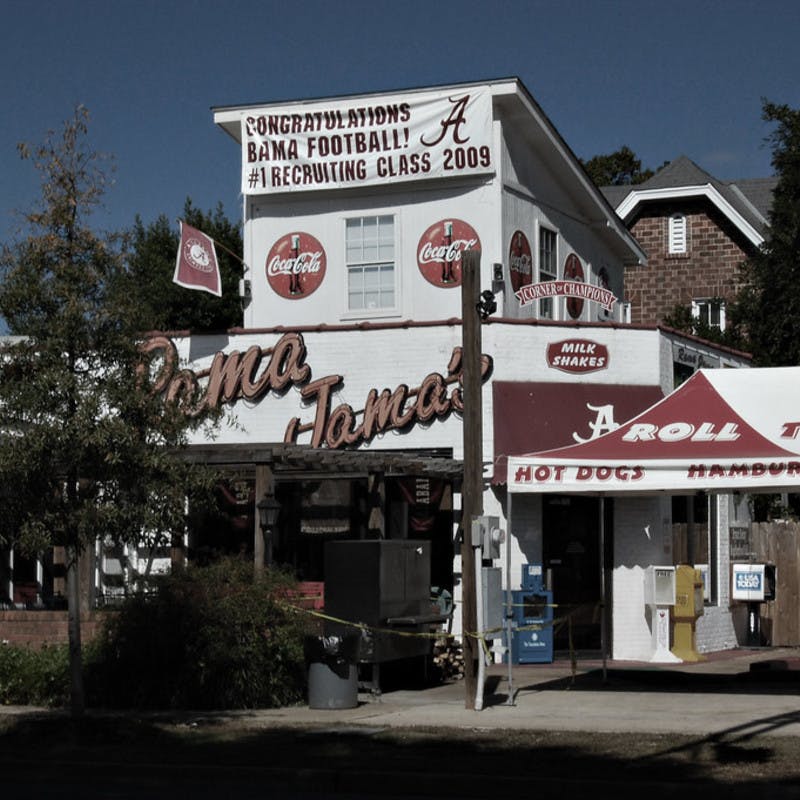 While technically located off campus, Rama Jama's is still full of Crimson Tide pride. Named after an Alabama cheer, Rama Jama's is the perfect place to fuel up before a big tailgate. The walls inside are lined with old Alabama football photos, plaques, jerseys and newspaper articles. On the menu, you'll find plenty of breakfast classics, including pancakes, eggs, hash browns and the "best biscuits and gravy in all of T-Town."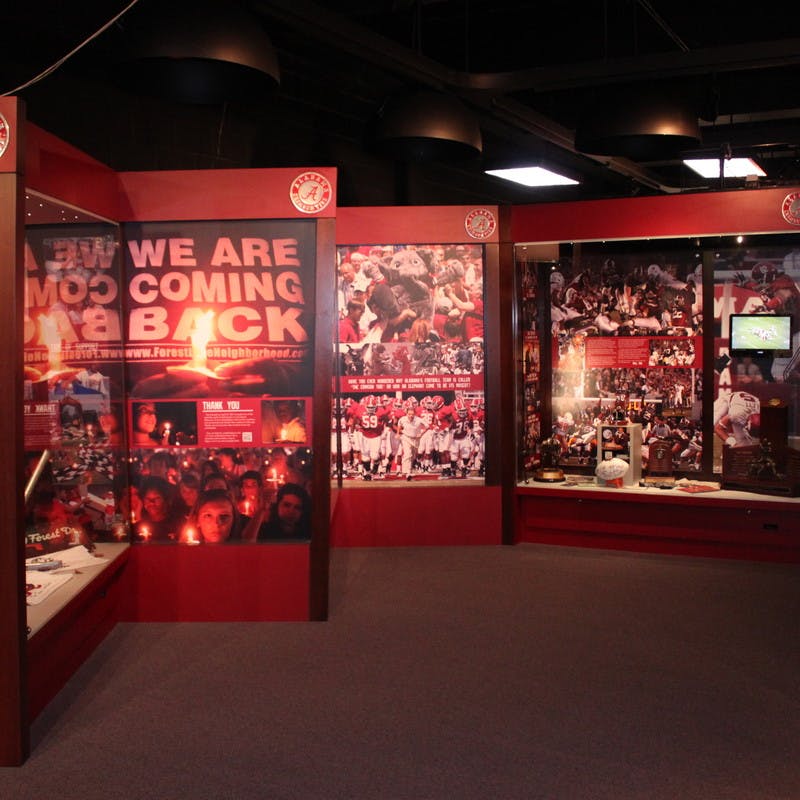 In case you can't get enough of Alabama football, we suggest a visit to the Paul W. Bryant Museum. Lined with floor-to-ceiling display cases, the museum exhibits artifacts and memorabilia that trace the long history of Crimson Tide football. And, of course, many of the exhibits are dedicated to the museum's namesake—Paul "Bear" Bryant. Bryant's career as head coach of the University of Alabama football team spanned 25 years. Regarded as one of the most acclaimed coaches in college football, Bryant won 323 career games, six national championships and was voted National Coach of the Year three times. The museum is open every day from 9 a.m. to 4 p.m. Admission costs $2 for adults and $1 for children.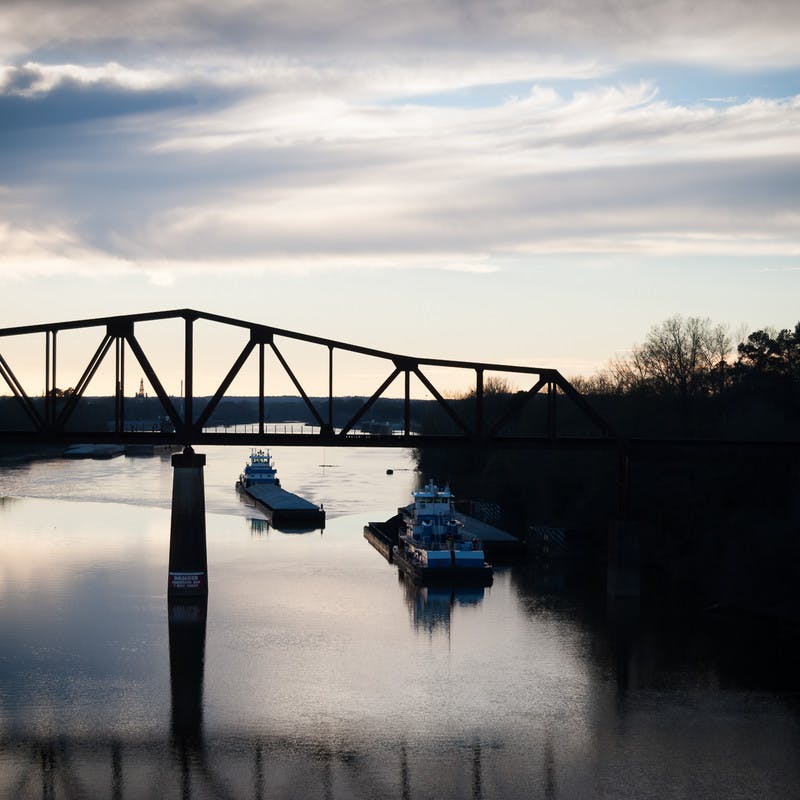 With over four miles of beautiful, woodsy paths and trails, the Tuscaloosa Riverwalk has become a popular place for both visitors and locals alike. Running along the southern bank of the Black Warrior River, the Riverwalk will take you along numerous parks, shops and restaurants. There's even a kid-friendly splash pad located near the Bama Bell dock. And if you find yourself there on a Saturday, make sure to stop by the Tuscaloosa River Market—an indoor farmers market full of local goods and produce. If you choose to walk the entire length of the path, we recommend starting at Capitol Park on the western end and ending at the gazebo on the east side of Manderson Landing. And yes, dogs are welcome.
Take this trip yourself
Once you've grilled and cheered your way through a proper tailgate, be sure to check out all of the stops mentioned above.
Photo Credit: Jamie Lamor Thompson / Shutterstock; Ken Wolter / Shutterstock; clayton harrison / Shutterstock; Creative Commons; Brown Innovations / flickr; CarolineJ / Shutterstock.
Find Your Perfect RV
Whether you're new to the world of RVing or you're ready to narrow your search, we're here to help you sort through it all and find the RV that's right for you. Explore RVs based off of your lifestyle and the features important to you.
Find Your RV