A Guide to Exploring and Tailgating in Tallahassee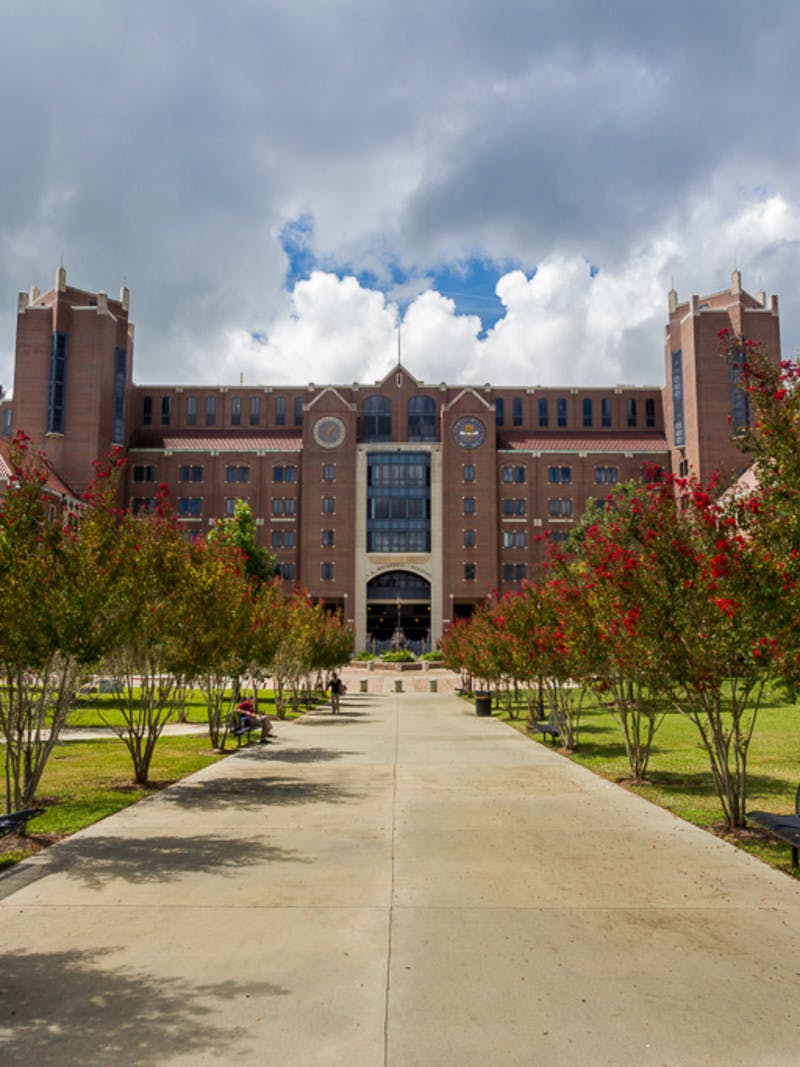 Nearly 500 miles from Miami, but only about 20 miles from the Georgia border, Tallahassee, Florida is a unique combination of quaint southern charm and sizzling multiculturalism. In addition to being the Sunshine State's radiant capital, Tallahassee also shines a big light on education.
Home to two different universities—Florida State University and Florida Agricultural & Mechanical University—more than 40,000 students fill the Tallahassee streets every year, making this both a lively college town and a fan-favorite for warm weather vacationers. So regardless if you're visiting for football or for fun, we've got plenty of interesting places for you to explore.
1. Doak S. Campbell Stadium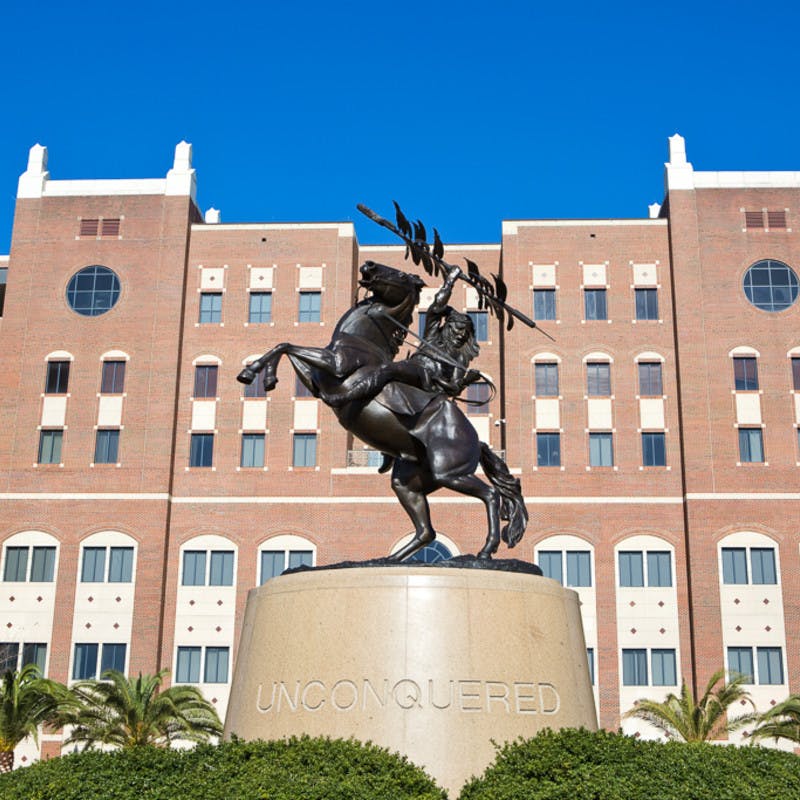 Commonly called "Doak," Florida State University's Doak S. Campbell Stadium is truly one of a kind. The stadium is housed within the brick confines of the University Center complex, a multi-use facility that includes office space, classrooms, a visitor's center and a gift shop. With a maximum capacity of 79,560, Doak S. Campbell Stadium is the largest continuous brick structure in the United States, and the second-largest stadium in the Atlantic Coast Conference (ACC). If you happen to be near the stadium on the night before a home game, head over to the bronze "Unconquered" statue at the south entrance and check out the spear lighting ceremony.
2. Railroad Square Art Park
With more than 70 studios, galleries, shops and cafes, Railroad Square Art Park is almost like a mini city within a city. Located right in the middle of downtown Tallahassee, this block-long park is the ideal way to spend a Friday night before the game. And if you happen to be there on the first Friday of the month, even better! A signature monthly event that attracts thousands of visitors, the Railroad Square Art Park hosts a variety of special events, vendors and food trucks on the first Friday of the month. Grab a street taco, enjoy some live music and peruse the many eclectic art galleries.
3. The Crum Box Gastgarden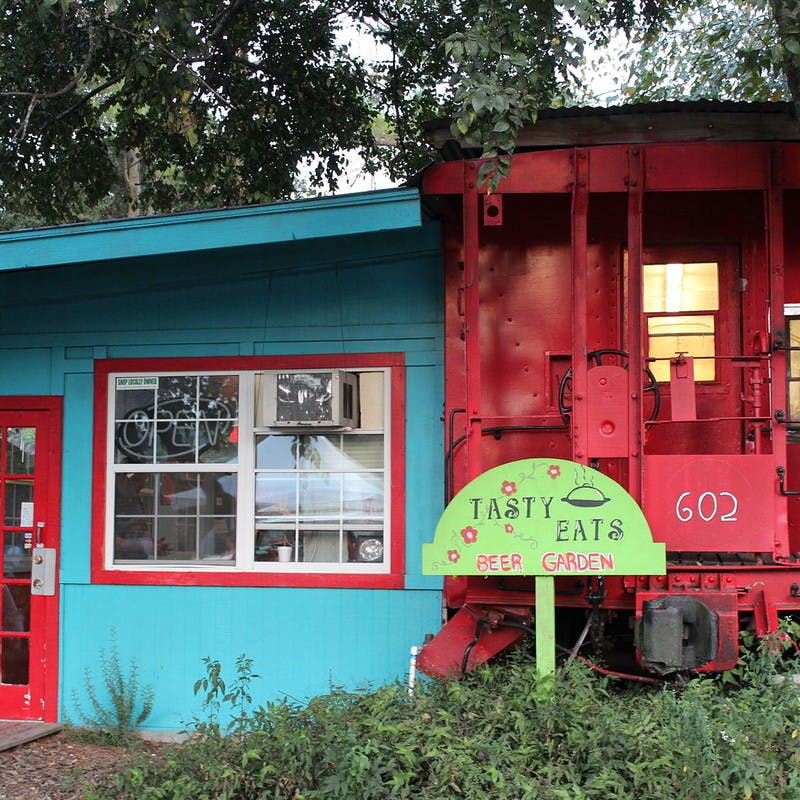 One of the few restaurants located within the grounds of Railroad Square Art Park, the Crum Box Gastgarden stays true to its location and serves delicious food out of a bright red train caboose. Mostly known for its homemade "grind to grill" sausages, the Crum Box also offers meatball subs, pulled pork hoagies and veggie burgers (rumored to be the best in all of Tallahassee). Order the spicy jalapeno/onion sausage with a side of homemade cucumber salad, grab a beer and head out to the Gastgarden outdoor area, where you can find live music and the occasional movie.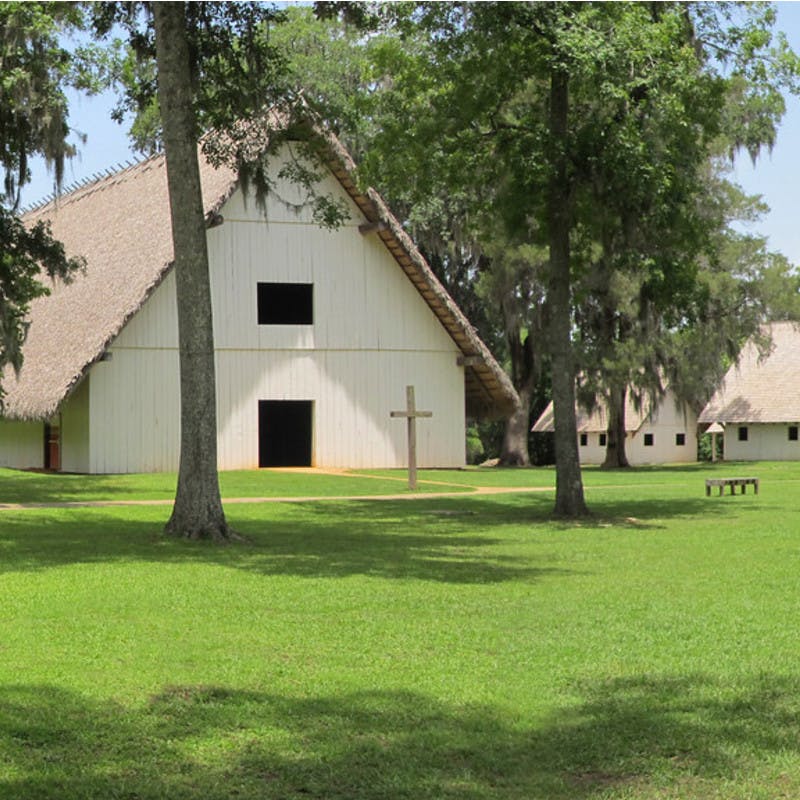 To really experience the history of Florida, be sure and stop at the Mission San Luis de Apalachee—Mission San Luis for short. This Spanish Franciscan mission was built in 1633. The original mission lasted until 1704, when it was destroyed during a series of raids. The remains sat untouched for nearly 300 years until a local architecture firm began rebuilding Mission San Luis in 1996, using archeological and historical evidence to make the buildings as authentic as possible. For a small fee, you can roam the grounds of the mission, explore the history museum and walk the outdoor nature trail.
5. Alfred B. Maclay Gardens State Park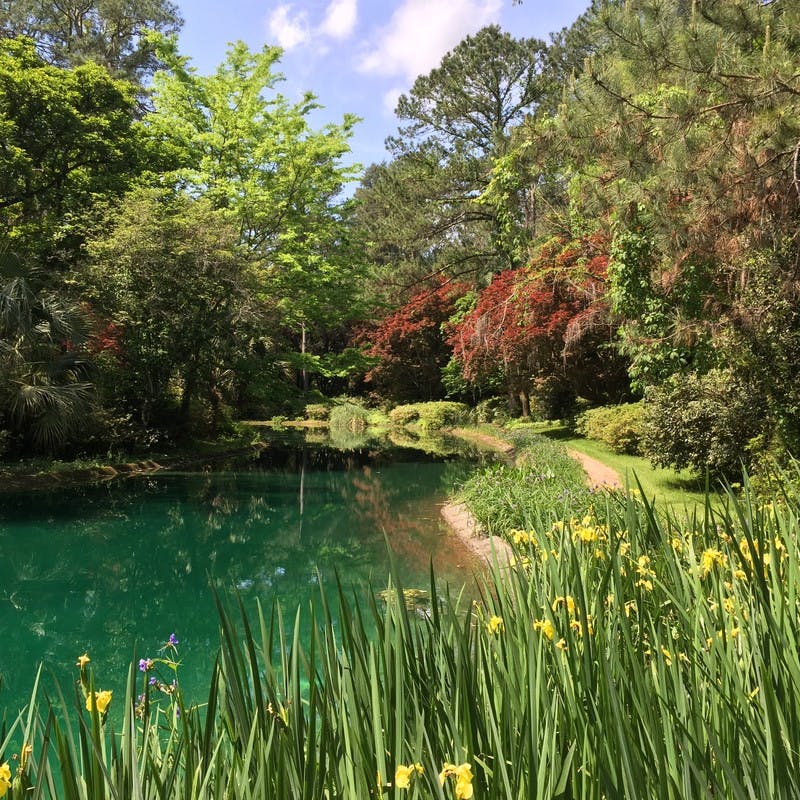 If you have just one opportunity to get outside and enjoy nature, then we highly recommend visiting the Alfred B. Maclay Gardens. This 1,176-acre plot of land is both a Florida State Park and a lush botanical garden. Park activities include hiking, biking, swimming, fishing and horseback riding. One of the most memorable spots in the whole park is the Reflection Pool. Located behind perfectly sculpted hedges, through an ornately decorated gate, you'll find a long turquoise pool lined with palm trees. The far end of the pool offers stunning views of Lake Overstreet and a nice chance to stop and enjoy the gardens.
Take this trip yourself
Once you've grilled and cheered your way through a proper tailgate, be sure to check out all of the stops mentioned above.
Photo Credit: Bryan Pollard / Shutterstock; Steven Frame / Shutterstock; Wikimedia Commons; Wikimedia Commons; Creative Commons; Wikimedia Commons.
Find Your Perfect RV
Whether you're new to the world of RVing or you're ready to narrow your search, we're here to help you sort through it all and find the RV that's right for you. Explore RVs based off of your lifestyle and the features important to you.
Find Your RV