Hunt For Solace
The hunt is more than the harvest.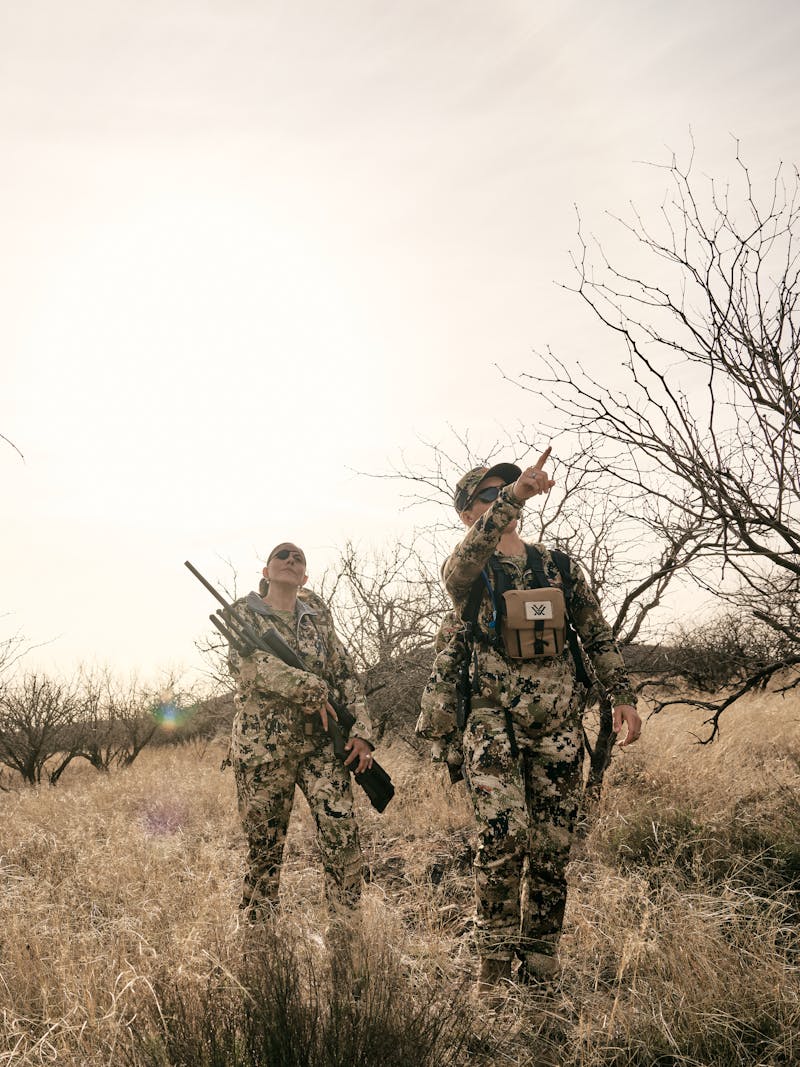 Setting out on a hunt in the rugged and remote Arizona desert, this group of veteran women embrace the delicate balance of life, find strength in the support of one another and harvest more than game. Watch their story.
Outdoor Experience 4 All (OE4A) was founded in 2008 by Edward "Eddy" Corona. OE4A originally started as a non-profit that took kids with life-threatening illnesses and their families on local hunting and fishing trips. The goal was to create a safe environment for youth and their families to not only learn about proper hunting and fishing techniques but to also experience the rewarding benefits of being in nature. After a few successful hunts and some extremely positive feedback from participants, Eddy realized that the organization shouldn't just be limited to youth with terminal illnesses but should also include people with any disability or illness and veterans. And in February 2023, OE4A did something it had never done before—it organized an all-female veterans' hunt in Arivaca, Arizona.
THOR followed the women as they embarked on the trip and learned proper hunting skills and techniques. Every night, the women returned to La Siesta Campgrounds, where they enjoyed meals and campfires together, and stayed in RVs. Throughout the week, this group of incredible women was able to form deep connections with the outdoors, with their veteran community and with each other. Female veterans can have a very different experience serving in the military than their male counterparts, and often come away from their service with higher rates of PTSD, trauma, and feelings of victimization and isolation. This hunt was a unique and safe way for these women to bond over a shared hobby and over their past experiences.
Special Thanks
to the brands and organizations that made this film possible:
Find Your Perfect RV
Whether you're new to the world of RVing or you're ready to narrow your search, we're here to help you sort through it all and find the RV that's right for you. Explore RVs based off of your lifestyle and the features important to you.
Find Your RV