My Van Life
Behind the Wheel with Kalen Thorien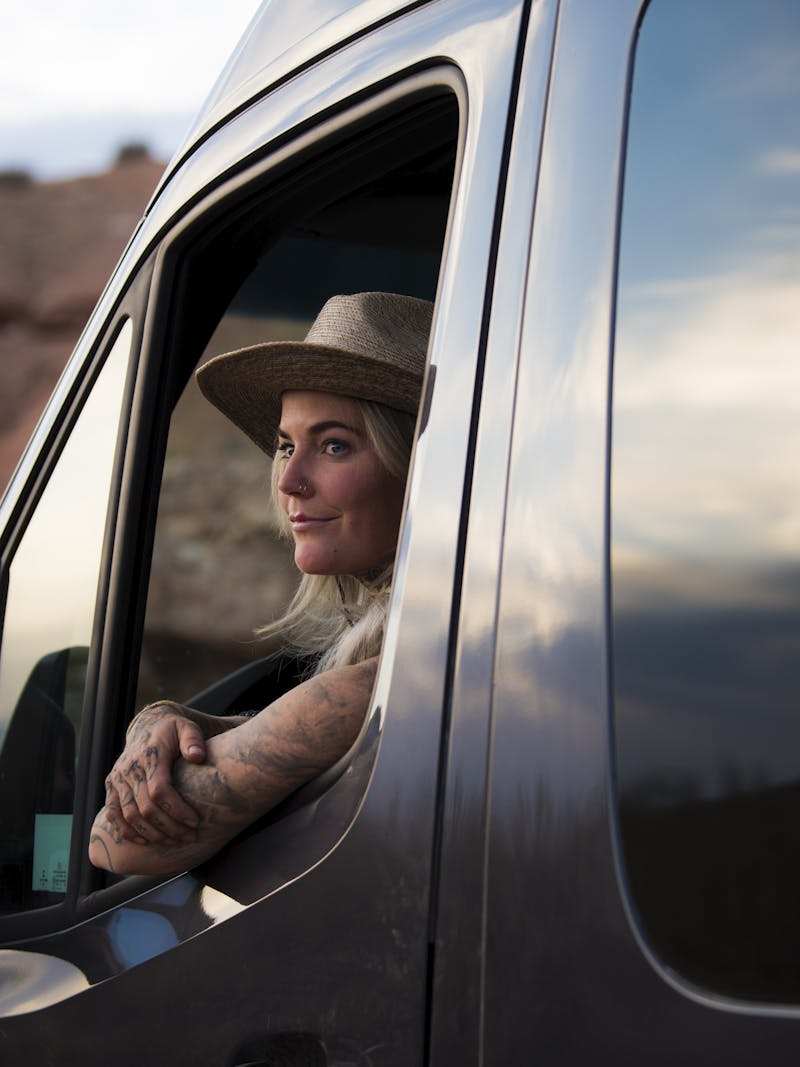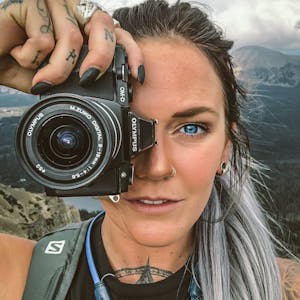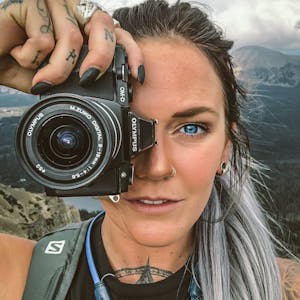 Kalen Thorien is an adventurer with a serious two-wheel addiction. Always moving, always documenting. Normality is not an option.
Featured RV: Thor Motor Coach Sanctuary
I've always liked to do things that challenge the norm. Be it riding motorcycles, canyoneering or traveling solo, I seem to thrive off challenges. And while I may have started doing these things because I wanted to prove that I could—to prove that all women could—I slowly learned that these challenges are the best thing for me. It's who I am. People can find their sense of identity in all sorts of places. I just so happened to find mine out in nature.
Being from Salt Lake City, Utah, I grew up around mountains and developed a passion for skiing early on. I found myself constantly chasing snow, skiing more and more, and it just made sense for me to live on the road. It put me exactly where I wanted to be. And as I got more involved in other sports and activities, I realized that I could move with the seasons. During the snow season, I can go skiing. During the mud season—when it's not super warm but also not freezing—I can find a beautiful desert spot and go hiking and dirt biking. Every day, I can wake up and watch the sunrise, let my dogs run around, and ask myself, "Where do I want to go today?" I don't have to commute to any of the activities that I love because I'm already in it and I have everything with me. I can pretty much open the RV door, step out and start going.
Even with the incredible freedom, flexibility and million dollar views, living on the road and being in an RV is not without its challenges (afterall, I do love a good challenge). Constantly being on the move tests my patience. It forces me to get creative with my problem-solving and self-sufficiency. I wouldn't say I'm an anxious person, but I am a bit of a perfectionist—I want things to be right, I want the best campsite, I want a nice view, I want everything to work out. But when you're on the road, you have to learn to trust yourself and trust the process. It builds confidence. You have to let go of control and realize that what gets dealt to you might be even better than what you had originally planned.
We, as humans, can be so hard on ourselves. We're constantly responding, pushing and striving. But when you're outside, you find fulfillment in the basics of life. You see how beautiful the world is and you experience moments of pure joy. Things are simplified and stripped down to their bare essentials, and you get to really discover who you are. The few challenges that you do face are nothing compared to what you get out of it and what you learn about yourself. And if I can inspire more people to do that, and they can inspire even more people, then my hope is that we can slowly build a connected community of people spreading joy and finding happiness outside. Because, ultimately, living in an RV has taught me that my happiness lies in the dirt. And I want to continue to chase that feeling for the rest of my life, whether it's on skis, the back of a bike or behind the wheel.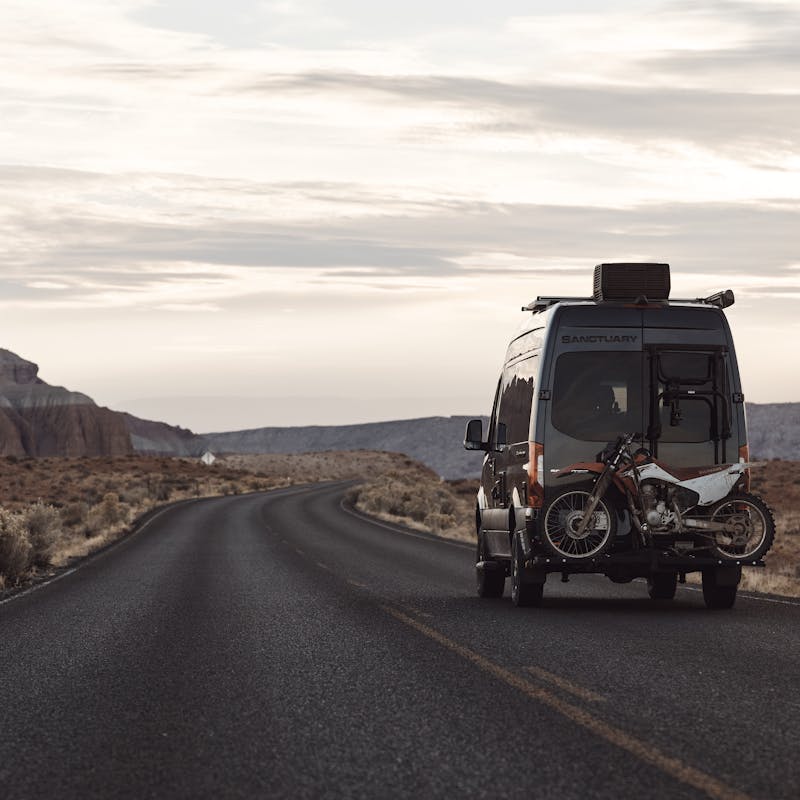 Find Your Perfect RV
Whether you're new to the world of RVing or you're ready to narrow your search, we're here to help you sort through it all and find the RV that's right for you. Explore RVs based off of your lifestyle and the features important to you.
Find Your RV