The Greatest Show
Van Living with Kathy Karlo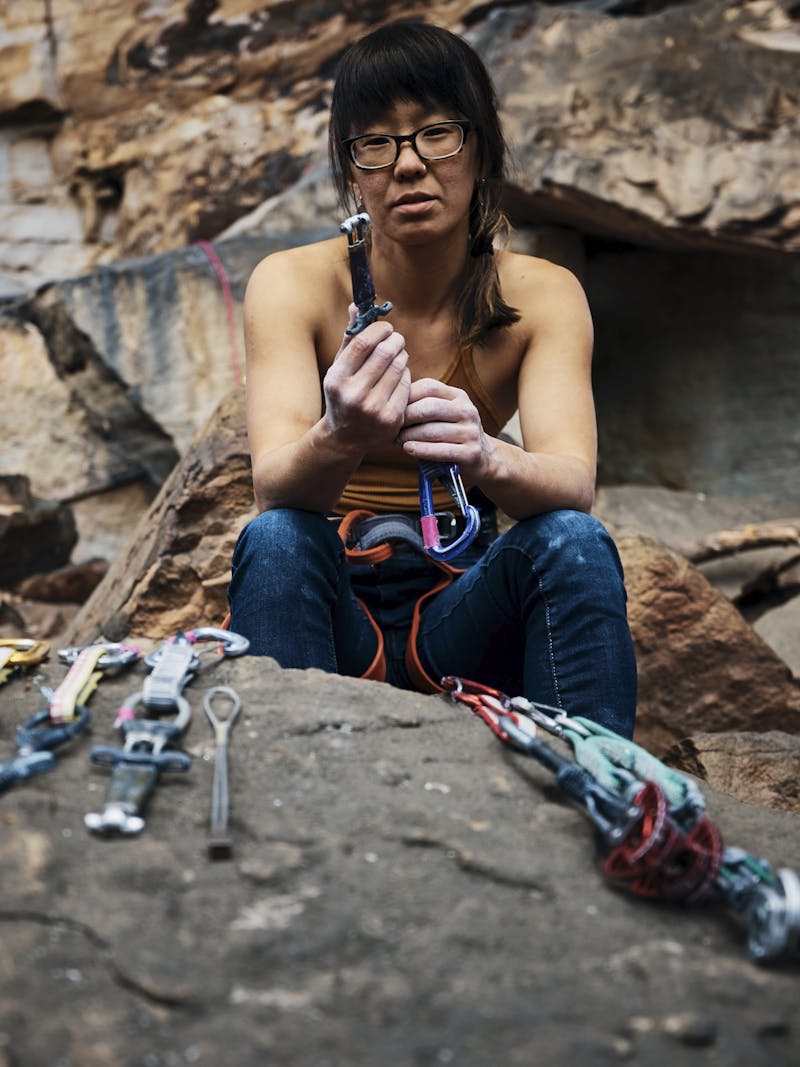 Ever since I can remember, I've always had a deep curiosity about the world around me and the people who live in it. This innate curiosity drove me to start my own podcast, where I'm able to ask people questions and find deep connections. It also drove me to rock climbing—a sport that not only brings me immense joy but continually has me testing and questioning how far I can push myself.
I started rock climbing ten years ago. To me, climbing shows you the difference between things that are possible and impossible, and what you are capable of on that spectrum. Traditional climbing, or "trad climbing" as it is commonly called, has always been my favorite because it forces me to be self-sufficient. With trad climbing, you find your own route, you carry and place all of your own protection and you need a specific level of technical knowledge. I thrive off learning and knowing that I can do things myself.
So, when I first heard about a trad climb in West Virginia called The Greatest Show On Earth, I was intrigued. I had climbed in the New River Gorge before but never thought I was capable of doing such a complex, high climb (The Greatest Show On Earth is a 90-foot climb and rated a 5.13a, which is deemed very difficult). But the more I looked into it, the more I wanted to do it. The Greatest Show On Earth was first established by Lynn Hill back in the late 1980s. I've known about Hill since I first started climbing—she has done so much for women in climbing and the climbing sport as a whole. To be able to climb in her footsteps is a huge honor. Even if I couldn't complete it, I knew I wanted to try.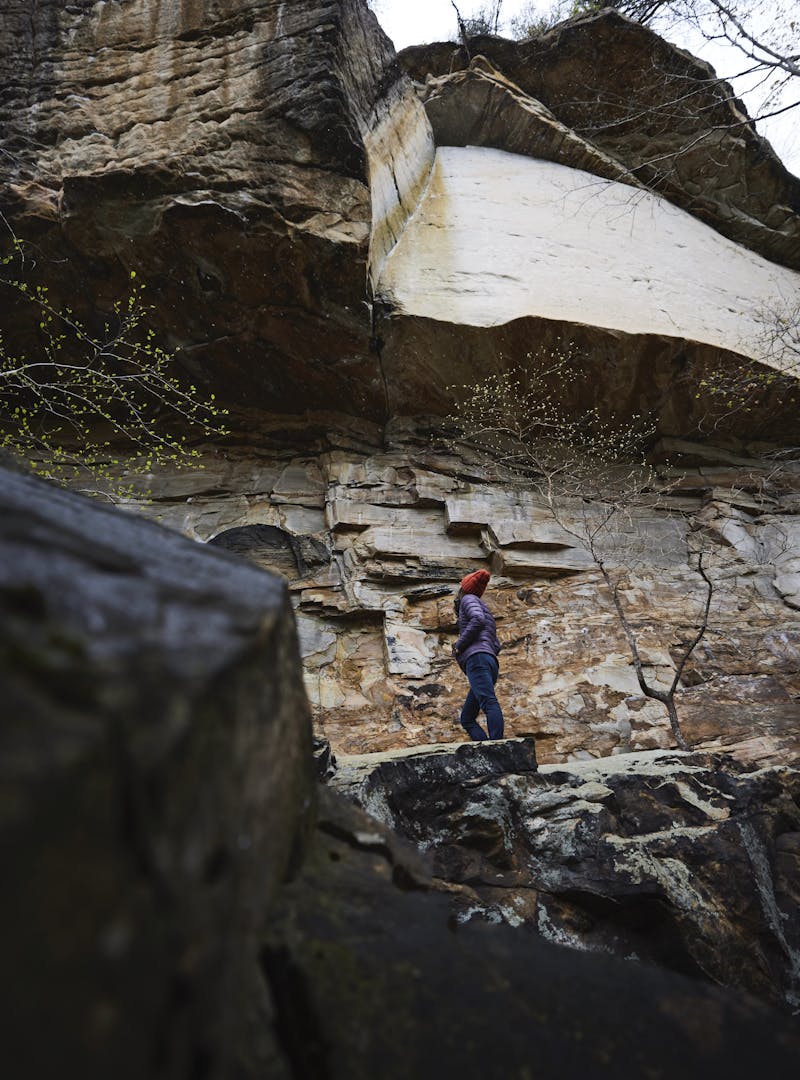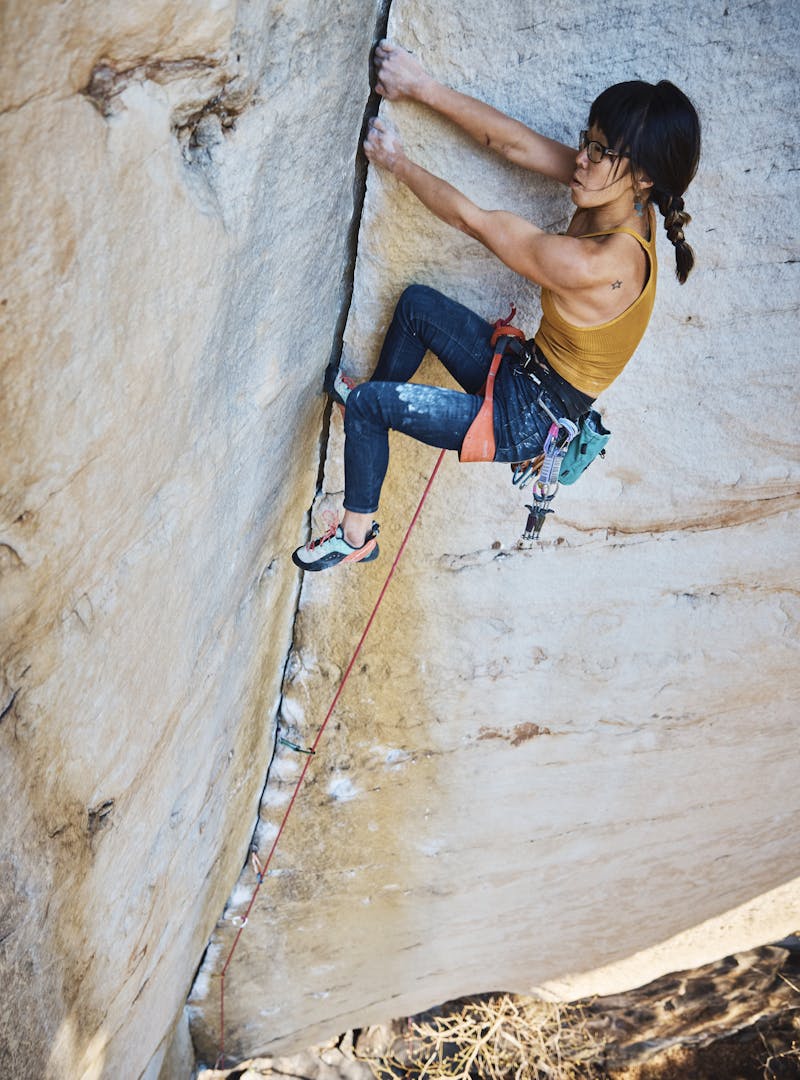 I'm at a stage in my life where I just want to try the hardest thing and see what happens. Again, with my curious nature, I want to see what the outcome will be. And that's what climbing The Greatest Show On Earth is. I know it's hard, but my curiosity wants to see what I'm capable of. There are always so many excuses for why you can't do something or should put something off, and standing in front of a hundred foot wall is intimidating. But whenever I'm faced with a challenge, in life or in climbing, I try to break it down into segments that I can tackle one at a time.
And that's the beautiful thing about climbing—it forces you to slow down and even take some steps back to look at the bigger picture. You have to focus and to create space for yourself. Climbing also humbles you. To be a good trad climber, you have to get really comfortable with failure. If you start a new climb thinking that you're going to be the best and that you're going to know exactly what to do, it's going to hinder your experience. There are so many different scenarios that you could face at any given time, and you're never going to know how to react to each one perfectly, so there has to be space for mistakes. You have to be willing to learn.
I've learned a lot about myself over these past ten years. Each climb is different and I learn something new every time. And that's also why I love traveling and living in an RV. I used to have to drive eight or nine hours just to get into the mountains, and the time always went by too quickly. But being on the road and living in a van, not only do I get to follow the seasons and find amazing new climbing spots, but I'm constantly opening myself up to new experiences and new places. I feel like I'm constantly discovering and rediscovering myself.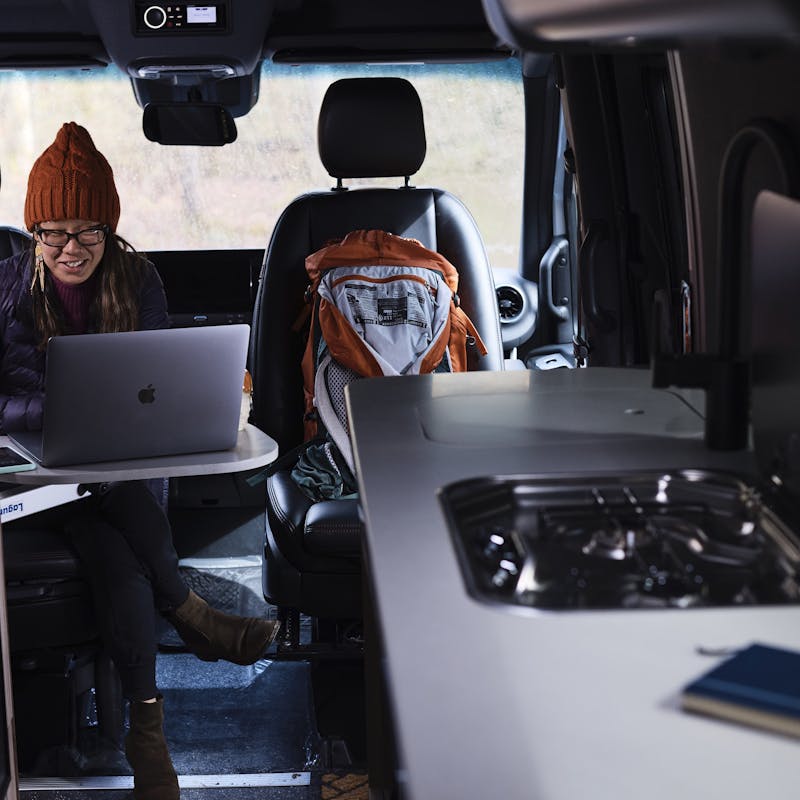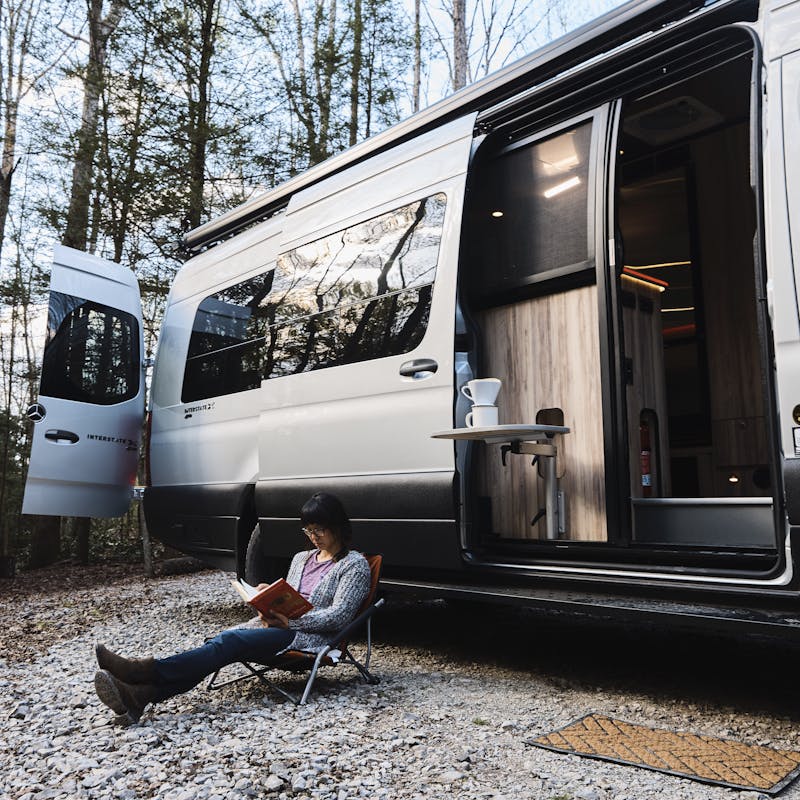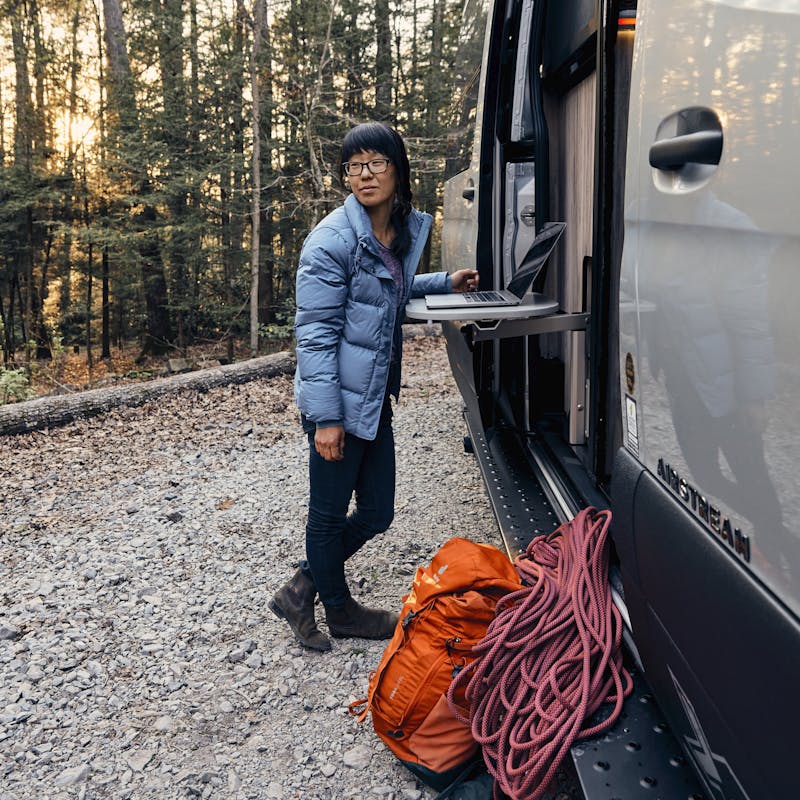 There are a lot of similarities between the climbing community and the RV community, the biggest being a sense of adventure. I think it's so beautiful when like-minded people can get together because of a shared love for something and grow together. It's really healing to be out in nature, whether you're camping in your van or scaling a wall. Both can exercise you physically and mentally, and force you to try new things. But I think learning to push past that unfamiliarity and discomfort is so important for all human beings. The more places I visit and the more people I meet along the way, the more I'm figuring out how I fit into everything and how I relate to the rest of the world.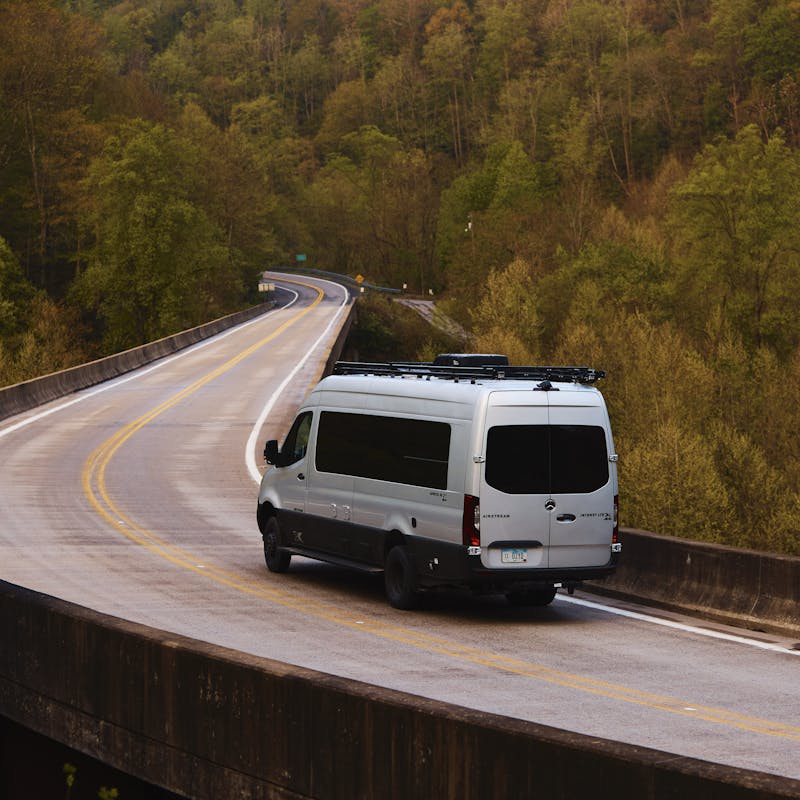 Find Your Perfect RV
Whether you're new to the world of RVing or you're ready to narrow your search, we're here to help you sort through it all and find the RV that's right for you. Explore RVs based off of your lifestyle and the features important to you.
Find Your RV