Features To Look For In A Class C Motorhome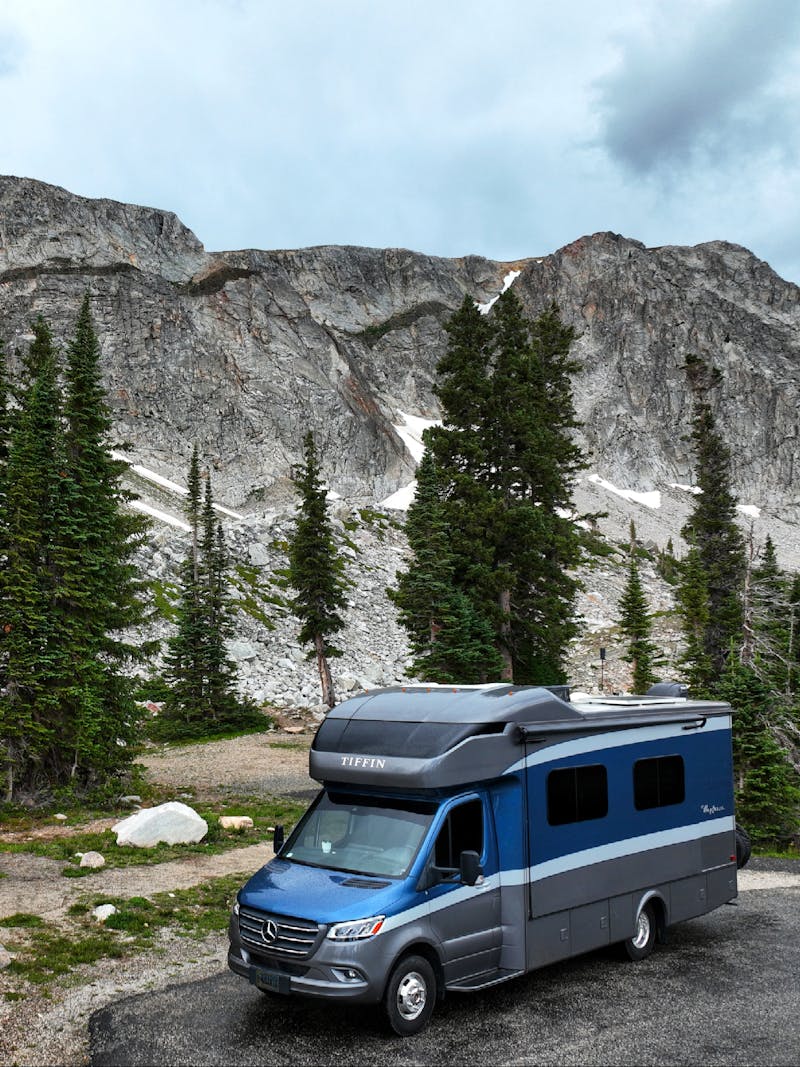 Class C RVs are most recognizable by their over-cab space that can double as additional sleeping or storage space. Some of the most notable features of a Class C motorhome include multiple sleeping spaces, smooth navigation and easy accessibility between the driving space and living space. Perfect for families who want something spacious but mobile, Class C RVs are the goldie locks of RV size, price and amenities.
So, if you're thinking about buying a Class C motorhome, here are some features to consider.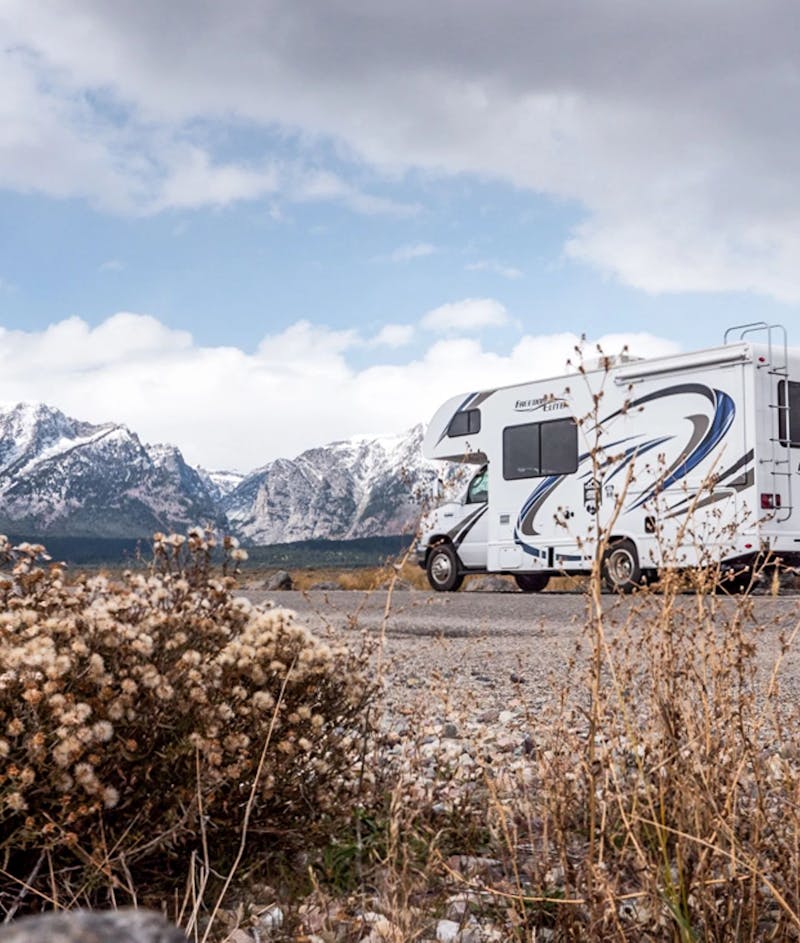 3 Images
General Features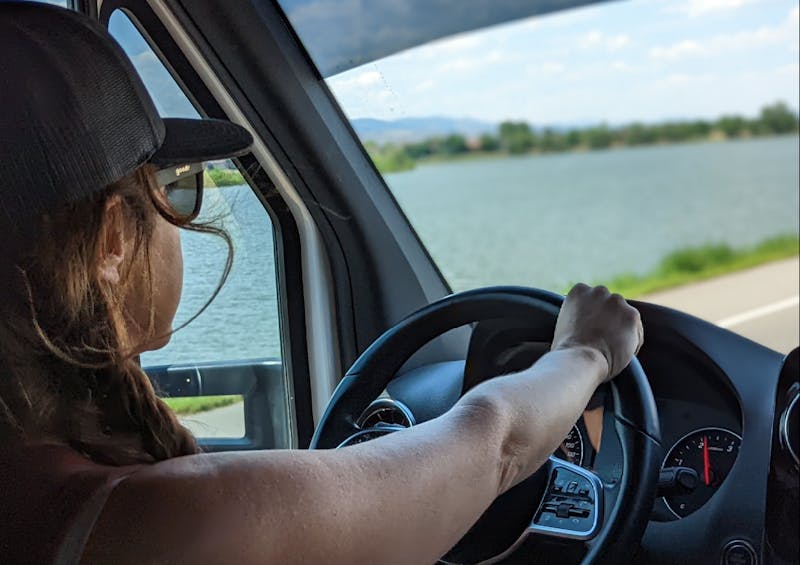 01
1 of 3
Ease of driving and maneuvering
Because Class C motorhomes can greatly range in size, consider the overall length and size. A shorter RV is generally easier to maneuver and park in tight spaces, especially in urban or crowded campgrounds. Some Class C RVs offer features to further enhance maneuverability, such as power steering, rearview or side-view cameras, and assistive technologies like lane departure warning.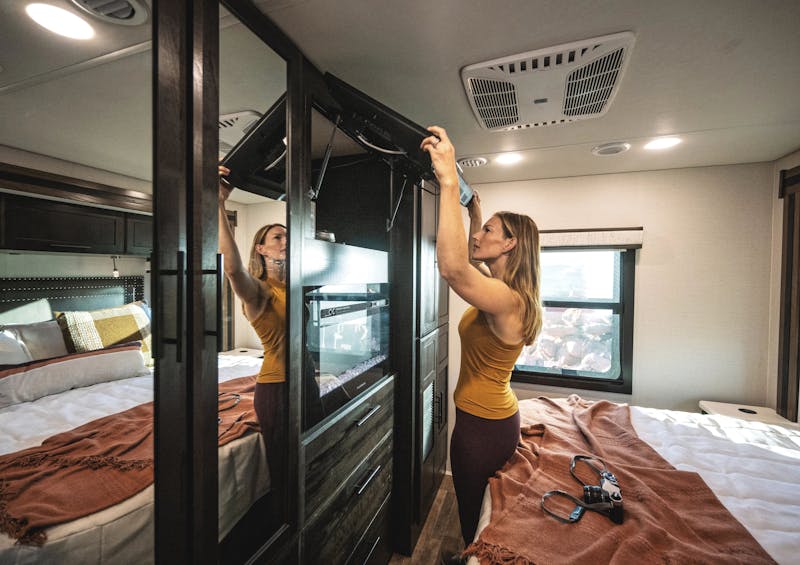 02
2 of 3
Storage capacity
Consider both interior and exterior storage options. Basement storage compartments that can be accessible from the outside are great for storing larger, bulkier items. Inside the RV, be sure to check for under-bed storage, dinette storage, pantry/cabinet storage and overhead storage.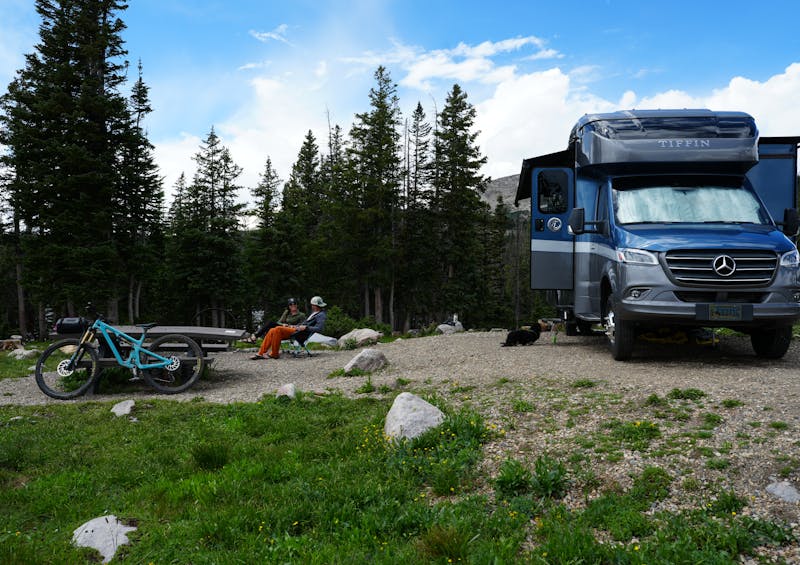 03
3 of 3
Warranty
Carefully review what components and systems are covered under the warranty. A comprehensive warranty should cover major components such as the chassis, frame, exterior, interior, electrical systems, plumbing systems, appliances, and HVAC (if applicable).
3 Images
Interior Features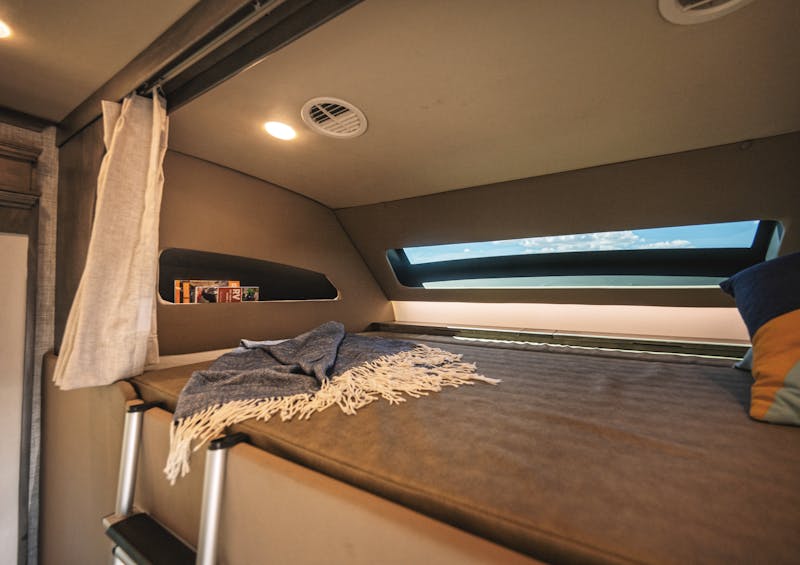 01
1 of 3
Overhead bunk
The raised area extending over the cab is unique to Class C RVs and can be used for extra sleeping or storage space. Many bunk areas come equipped with TVs, power outlets and smart storage bins or cubbies.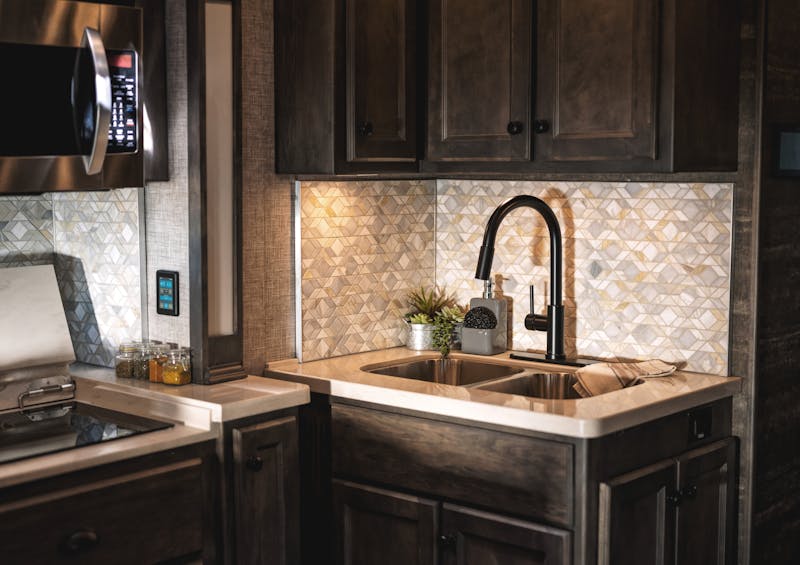 02
2 of 3
Full kitchen
Having a large, complete kitchen is important if you like to cook or plan to RV for extended periods of time. Check to see the size of the refrigerator, which can range from a smaller efficiency style up to a full residential-size refrigerator. Look for other appliances like an oven, a large sink or double bowl sink, plenty of kitchen cabinets and storage, and solid-surface countertops.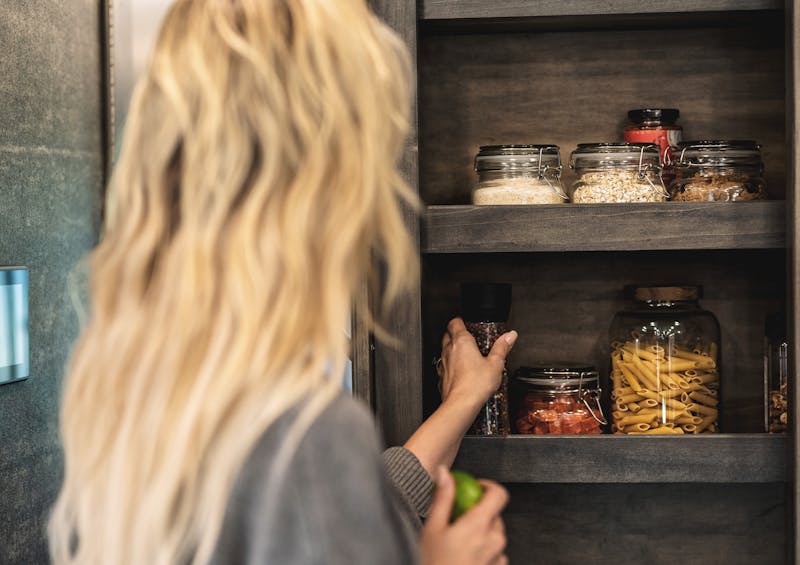 03
3 of 3
Interior storage space
Be sure to evaluate the storage options in the kitchen, bathroom, bedroom, and main living space. If the Class C has a dinette or seating area, check if there are storage compartments beneath the seats. And if you don't plan to use the over-cab space for additional sleeping, this is a great option for additional storage.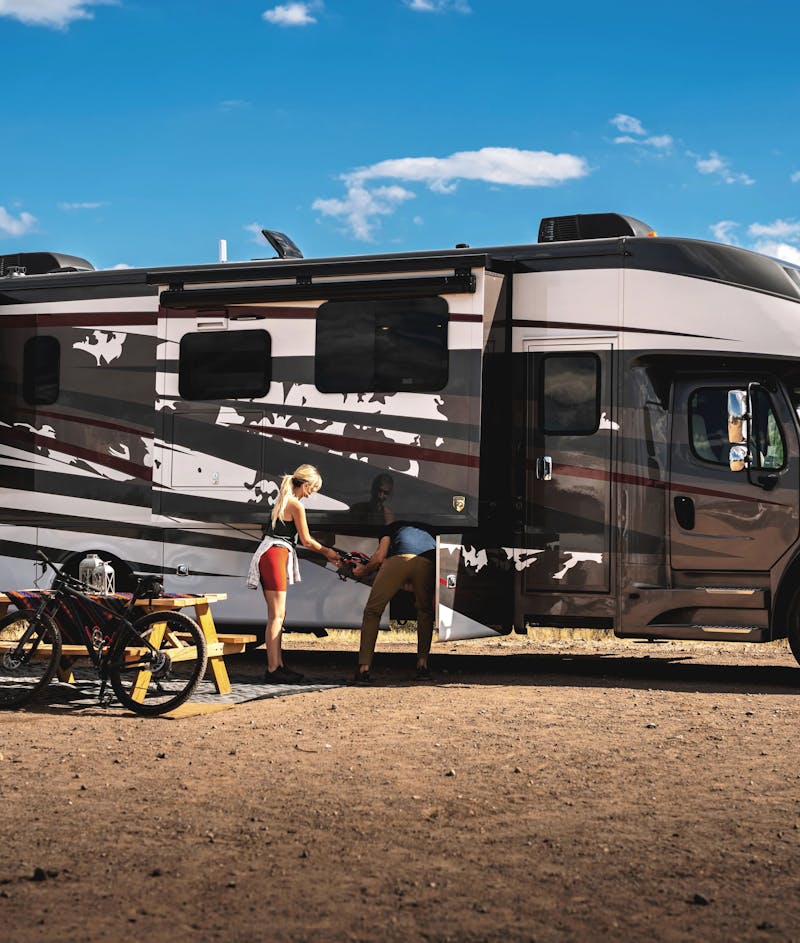 2 Images
Exterior Features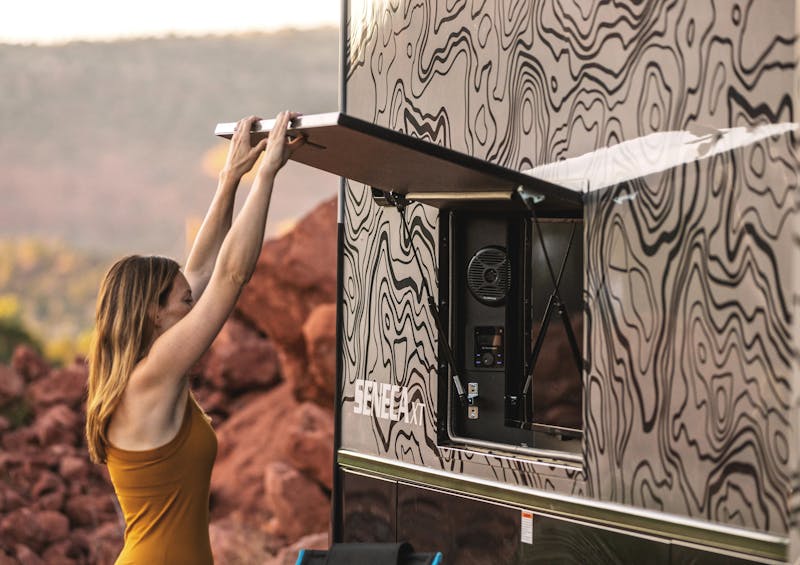 01
1 of 2
Exterior storage space
Check the number, size and accessibility of exterior storage compartments. Look for compartments that are spacious, weather-proof, lockable, and easily accessible. You can also consider additional storage solutions, such as bike racks, roof racks and cargo carriers.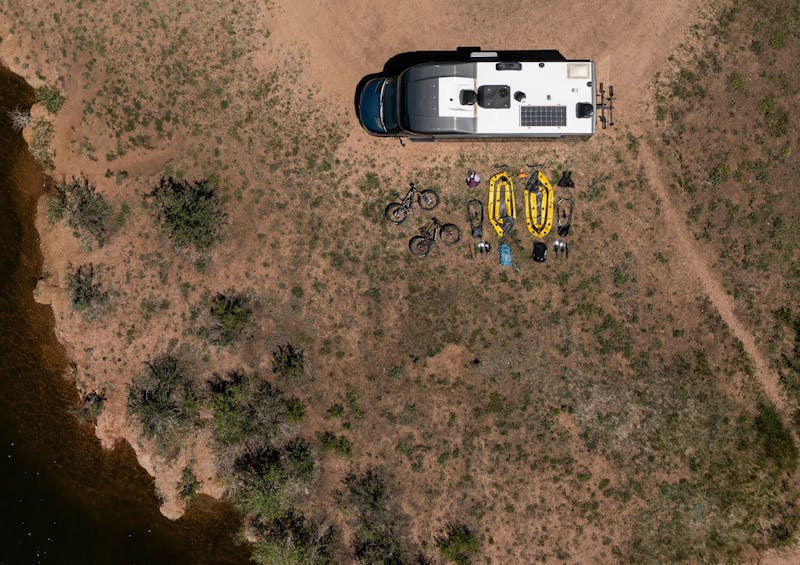 02
2 of 2
Solar enabled
When considering solar power, it's important to assess your energy needs, the solar panel capacity, battery storage, and the overall system design. If your Class C comes pre-installed with solar panels, this can help reduce your reliance on traditional power sources, such as electrical hookups or generators. This can allow you to enjoy extended periods of off-grid camping or boondocking. Solar panels can also help extend the life of your RV's batteries.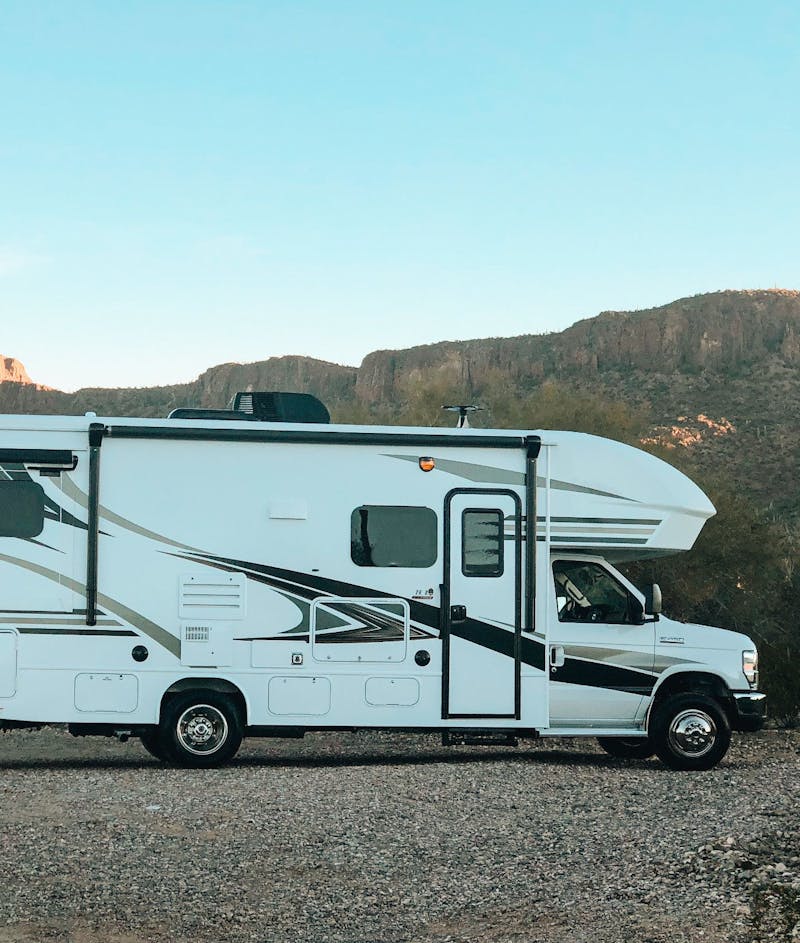 2 Images
Premium Features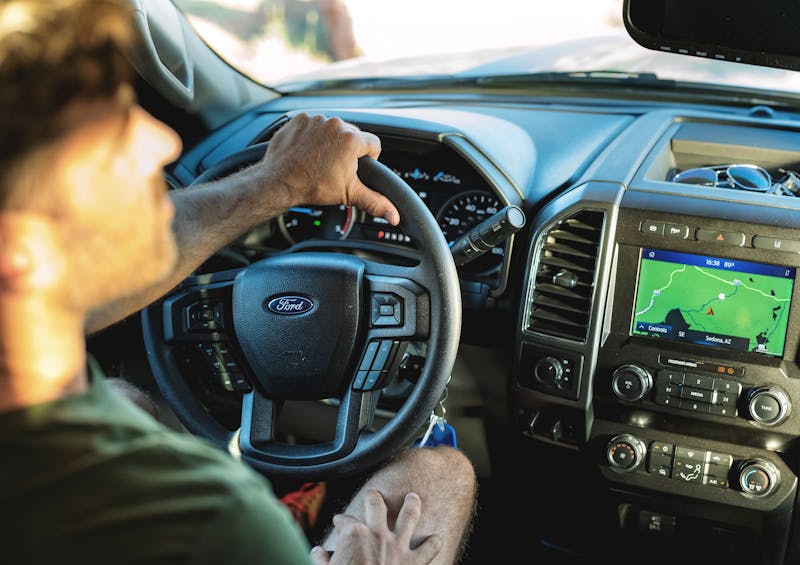 01
1 of 2
Built-in safety systems
This can include driving systems, like blind spot sensors and tire pressure monitors, as well as security systems, like alarms and motion-sensing exterior lights.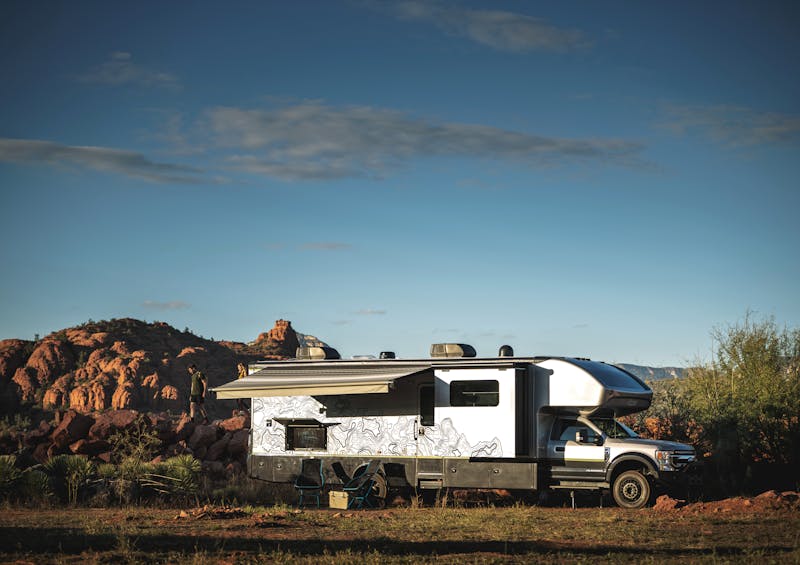 02
2 of 2
Stabilizing jacks
Stabilizing jacks help minimize the rocking and swaying motion of your Class C once it's stationary, providing a stable and secure foundation. By stabilizing the RV, jacks help reduce the wear and tear on the suspension system and leveling system, which can help extend the lifespan of these components.
Featured Class C Motorhomes from the THOR Family of Companies
Find Your Perfect RV
Whether you're new to the world of RVing or you're ready to narrow your search, we're here to help you sort through it all and find the RV that's right for you. Explore RVs based off of your lifestyle and the features important to you.
Find Your RV