Features To Look For In A Class B Camper Van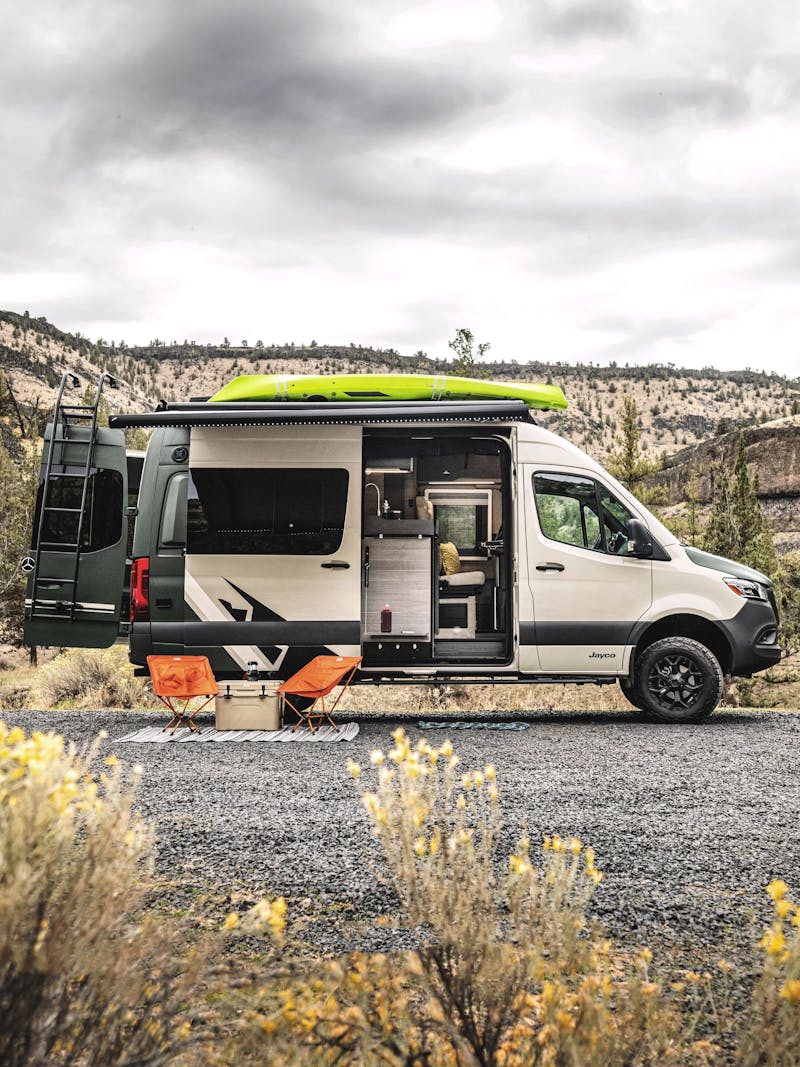 Class B motorhomes, also called camper vans, are the smallest type of motorized RV. Similar to a car, they are easier to drive than larger rigs, more nimble and more fuel-efficient. Despite their smaller size, some camper vans still come with luxurious amenities. Some even have pop-tops and lifted beds for additional space. Small, streamlined and ready to roll, Class B vans are best suited for solo travelers, couples or small groups.
Regardless of what RV type you're considering, it's important to evaluate the different features and why these features might be valuable to you. So, if you're thinking about buying a Class B camper van, here are some features to consider.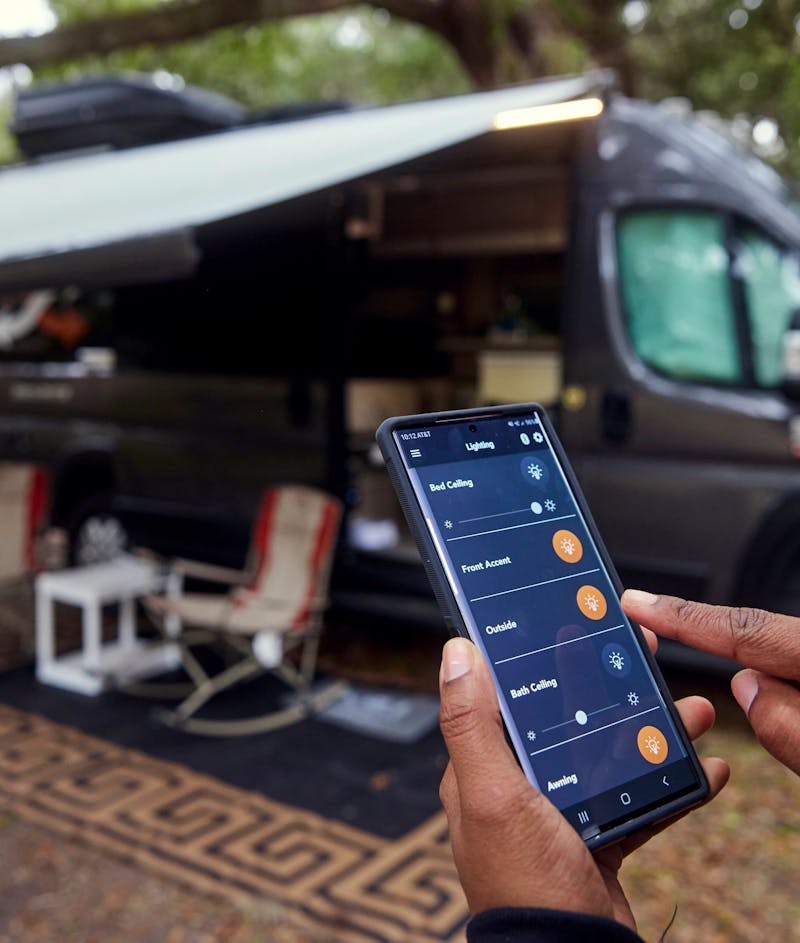 2 Images
General Features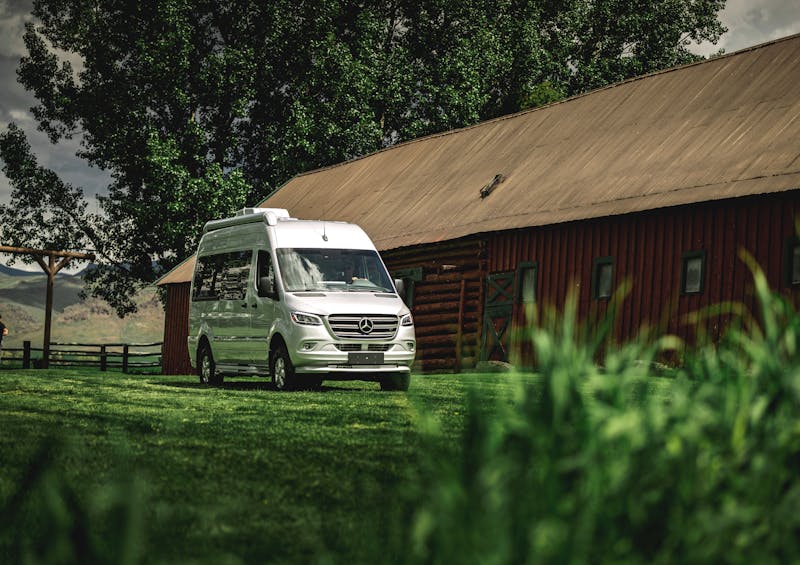 01
1 of 2
Chassis Manufacturer
The chassis is one of the most important features when evaluating a camper van. Some common chassis manufacturers include Ford, Chevrolet, GM, Mercedes, and RAM. Look for a chassis manufacturer with a reputation for building durable and reliable vehicles. Some other features to consider are the chassis' weight-bearing capacity, suspension system and ability to get the chassis serviced if needed.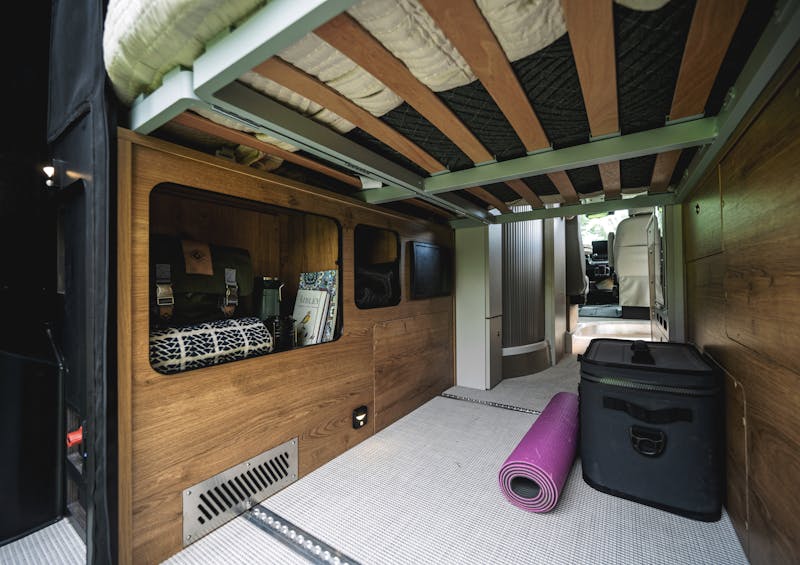 02
2 of 2
Storage Capacity
Since camper vans are smaller than most RVs, maximizing storage space is critical. Look for features like under-bed storage, weather-proof exterior storage bays and slide-out cabinets. If your camper van has roof racks, you can always add additional storage bins to the top of your Class B.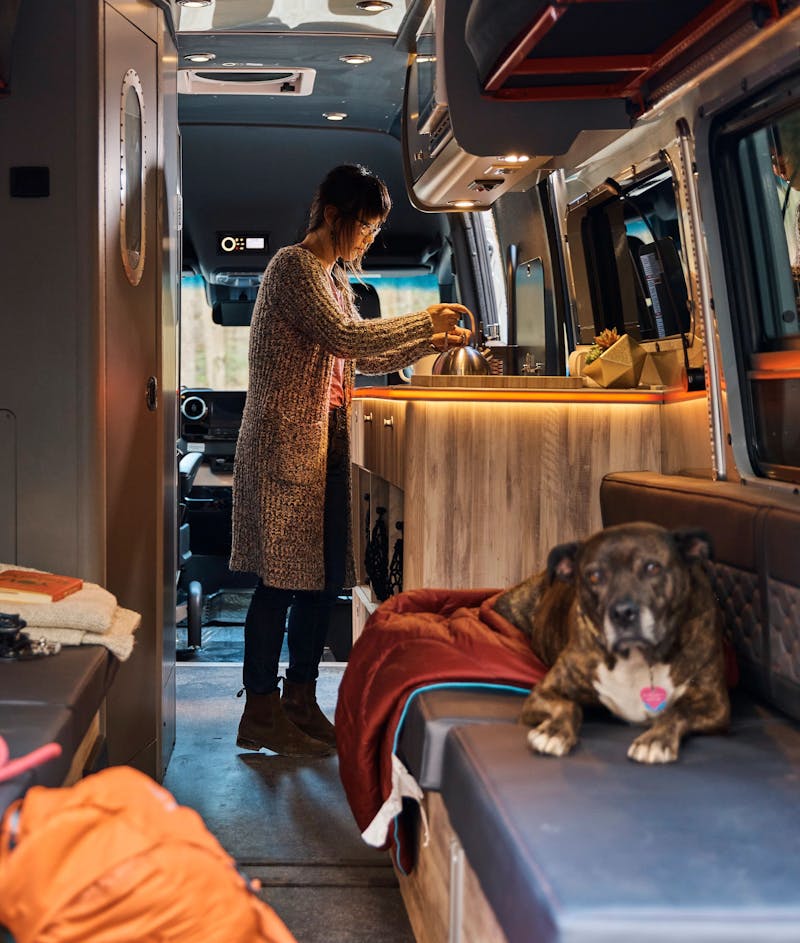 3 Images
Interior Features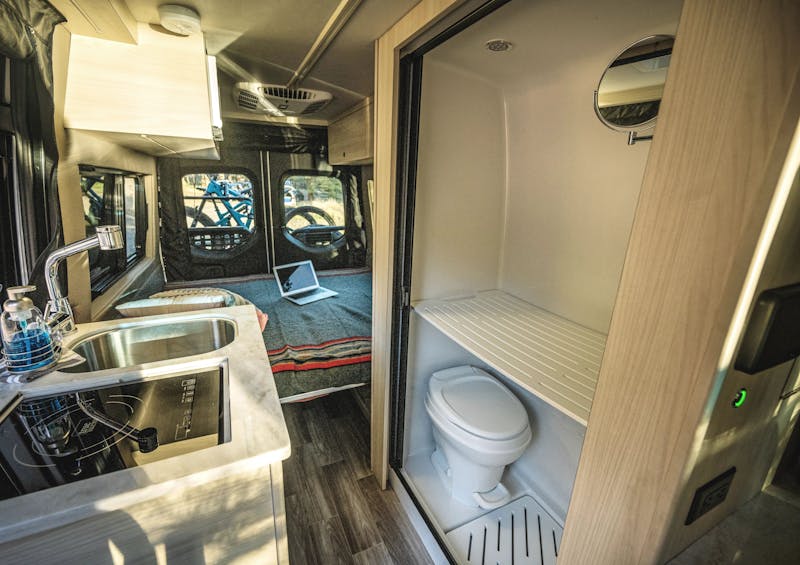 01
1 of 3
Bathroom Appliances
This includes things like the shower head, toilet, sink, and faucet. Many camper vans come with a wet bath, which means the shower and toilet are together in one space.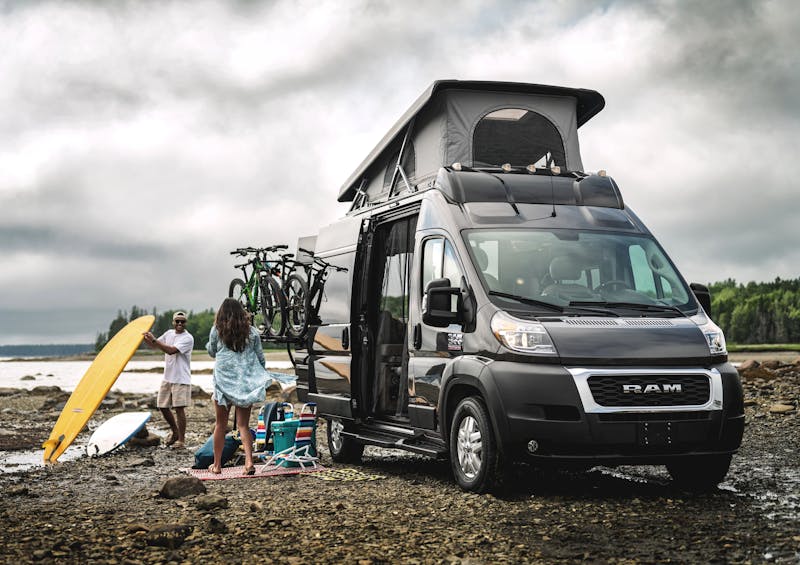 02
2 of 3
Sleeping Areas
Whether automated or manual, camper vans come equipped with back seating areas that can be transformed into sleeping and/or lounge spaces. Some may even come include a retractable pop-top that can double as extra storage space for gear or as a guest sleeping area.
03
3 of 3
Refrigerator
Consider the size and capacity of your refrigerator based on your needs. You'll also want to determine the power source, including 12V DC, 120V AC and propane. Some refrigerators also allow you to switch between power options. And lastly, determine if you will require a freezer compartment, as some camper van refrigerators don't come standard with freezers.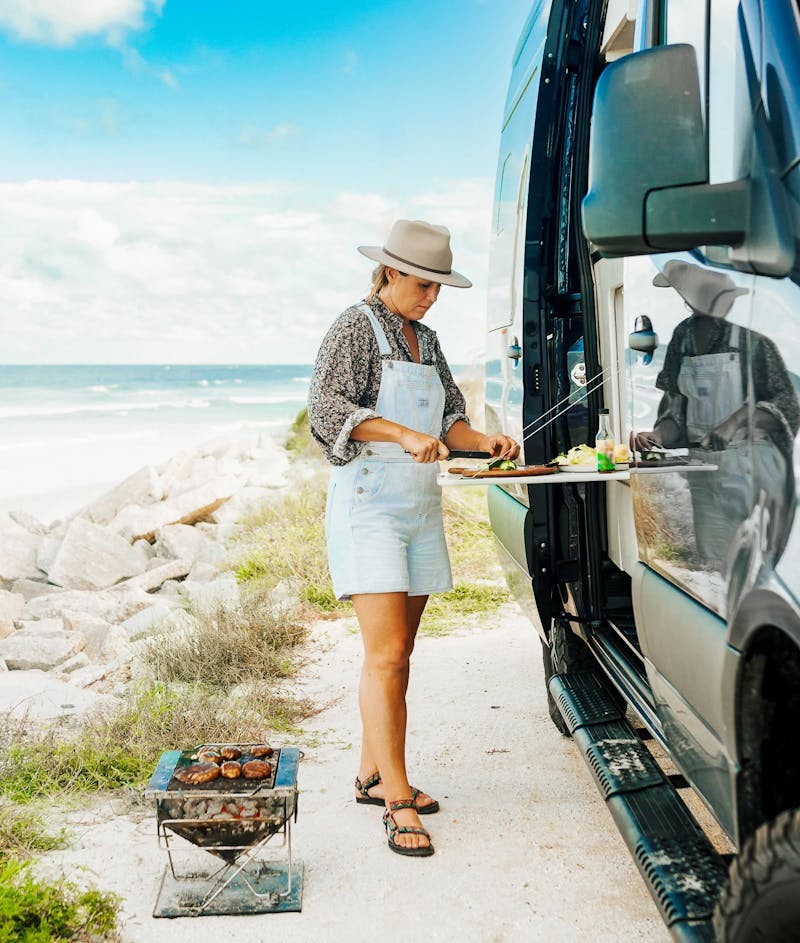 2 Images
Exterior Features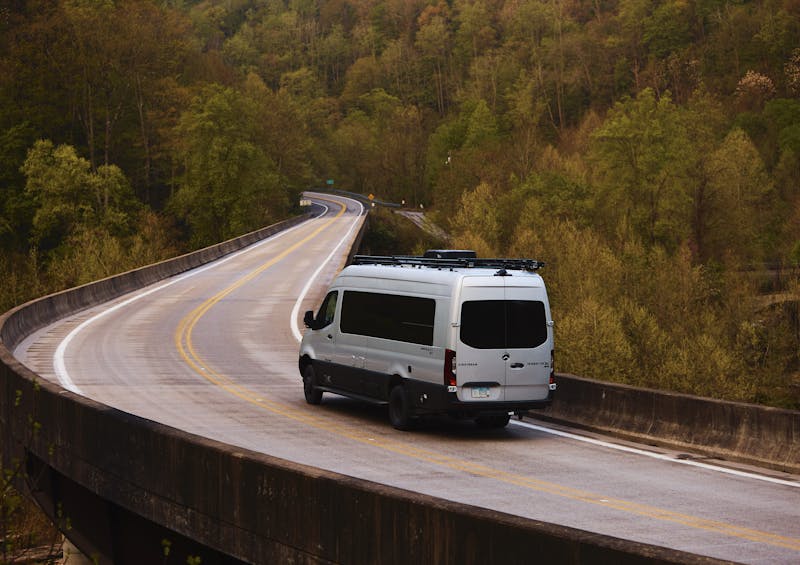 01
1 of 2
Drive Capabilities
Camper vans come on a variety of chassis, some with 4x4 all-wheel drive. It is important to know the types of locations that you would like to travel to ensure you purchase one that fits your needs.  If you intend to go off-roading or anticipate uneven surfaces, choosing one with higher clearance or increased traction can be very important.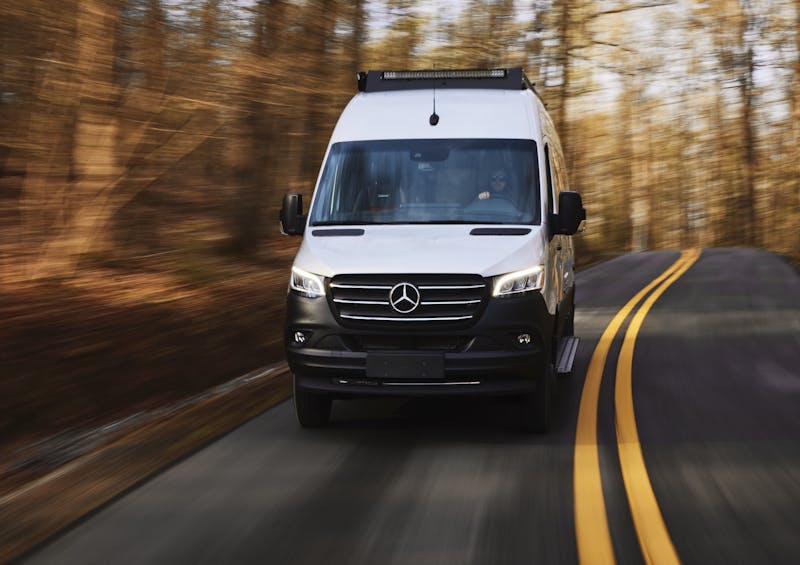 02
2 of 2
Rear-view Camera for Backing Up
Having a rear-view camera is ideal for backing up and parking in tight spaces. Before purchasing, test the camera to see if it has high-resolution imagery, night vision capabilities and a wide viewing angle.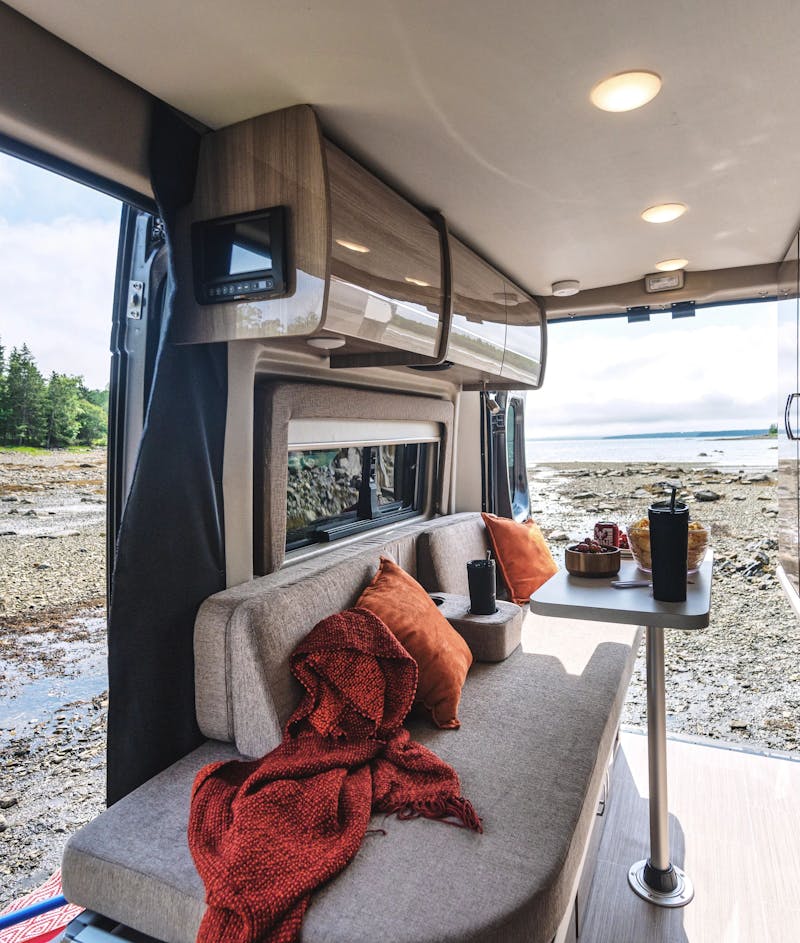 3 Images
Premium Features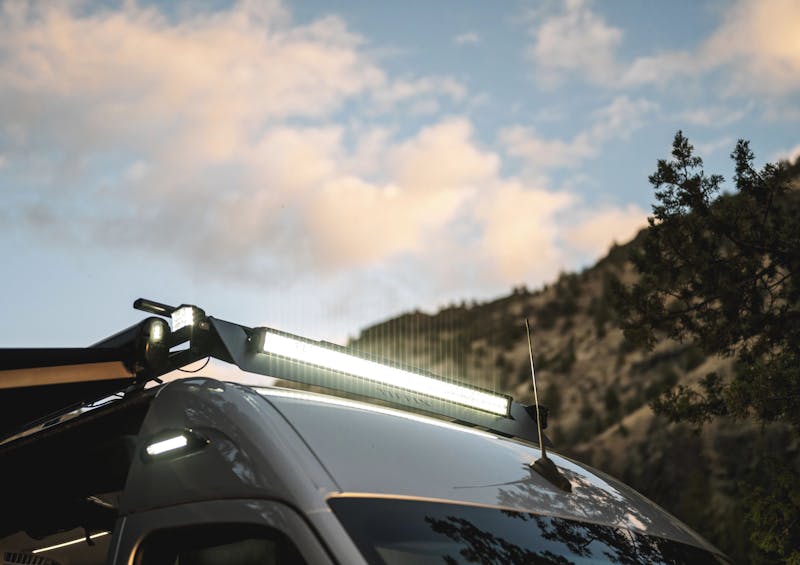 01
1 of 3
Built-in Safety Systems
This can include driving systems, like blind spot sensors and tire pressure monitors, as well as security systems, like alarms and motion-sensing exterior lights.
02
2 of 3
Onboard Generator
Some Class B camper vans come equipped with a standard onboard generator while others do not. When considering a generator, ensure it has sufficient output for your needs, low noise levels and good fuel efficiency.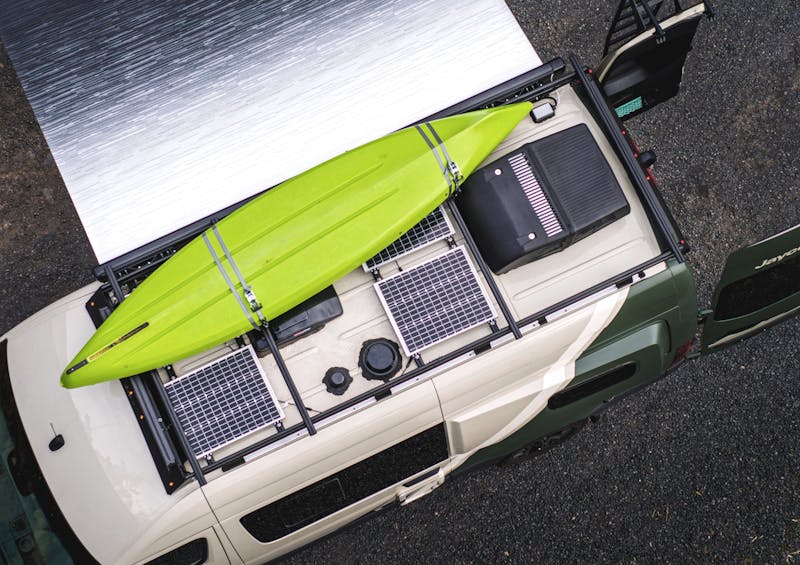 03
3 of 3
Solar Panels
When considering solar panels, it's important to assess your energy needs, the solar panel capacity, battery storage, and the overall system design. Consulting with your dealer or a technician can help ensure that you choose the right configuration for your specific needs.
Featured Camper Vans from the THOR Family of Companies
Explore all Class B Camper Vans
View all
Find Your Perfect RV
Whether you're new to the world of RVing or you're ready to narrow your search, we're here to help you sort through it all and find the RV that's right for you. Explore RVs based off of your lifestyle and the features important to you.
Find Your RV