Features To Look For In A Class A Motorhome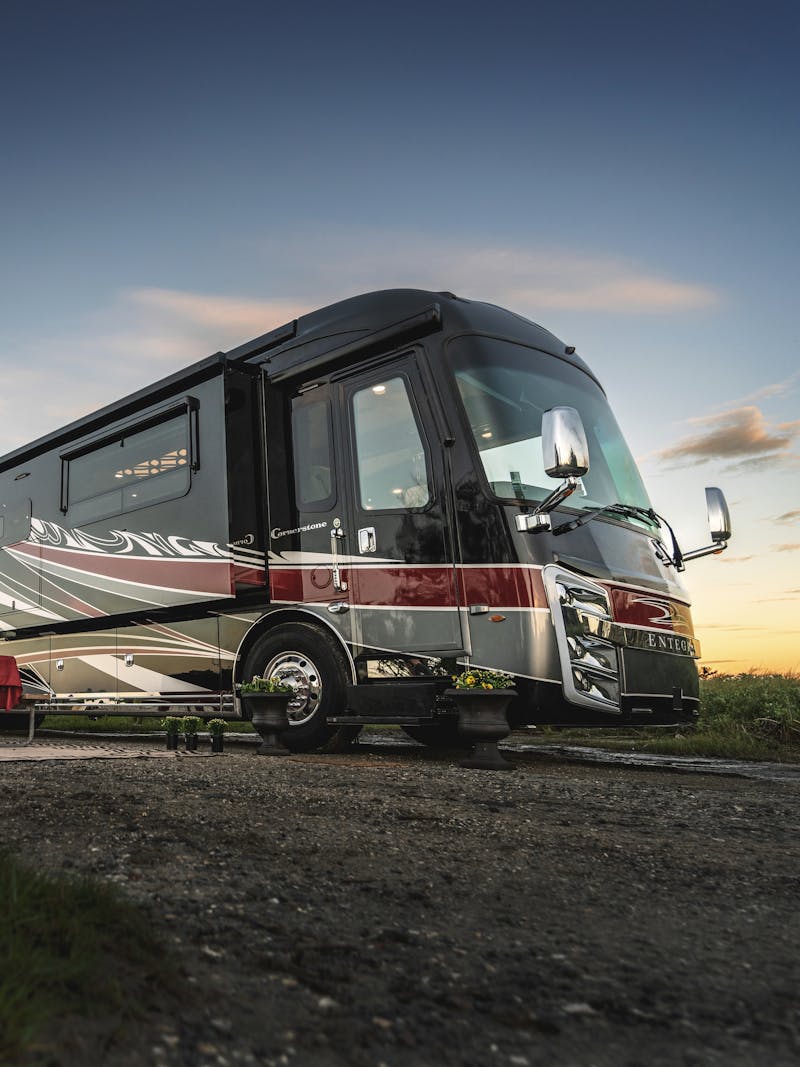 Class A motorhomes are typically the largest type of motorized RV and closely resemble the shape of a bus. Sometimes referred to as motor coaches or simply motorhomes, these RVs are often luxurious and offer many home-style amenities, such as washers and dryers, dishwashers, spacious bedrooms, and multiple bathrooms. They also have large storage spaces and can often tow small vehicles or boats, making them an ideal choice for anyone looking to do some extended RV travel.
Regardless of what RV type you're considering, it's important to evaluate the different features and why these features might be valuable to you. So, if you're thinking about buying a Class A motorhome, here are some features to consider.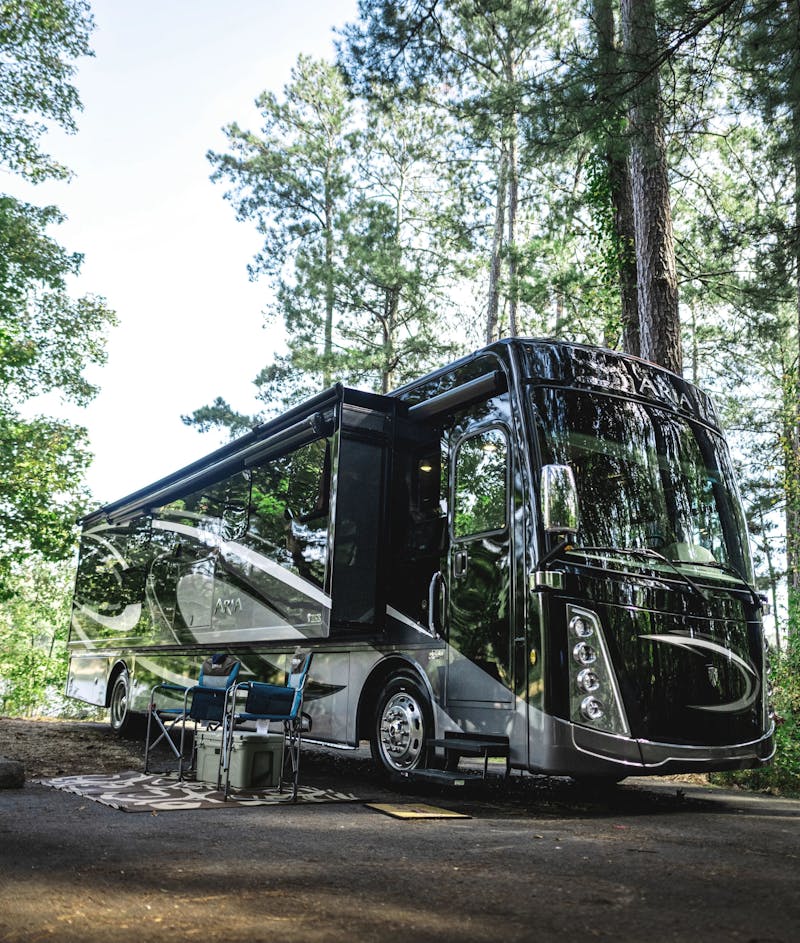 3 Images
General Features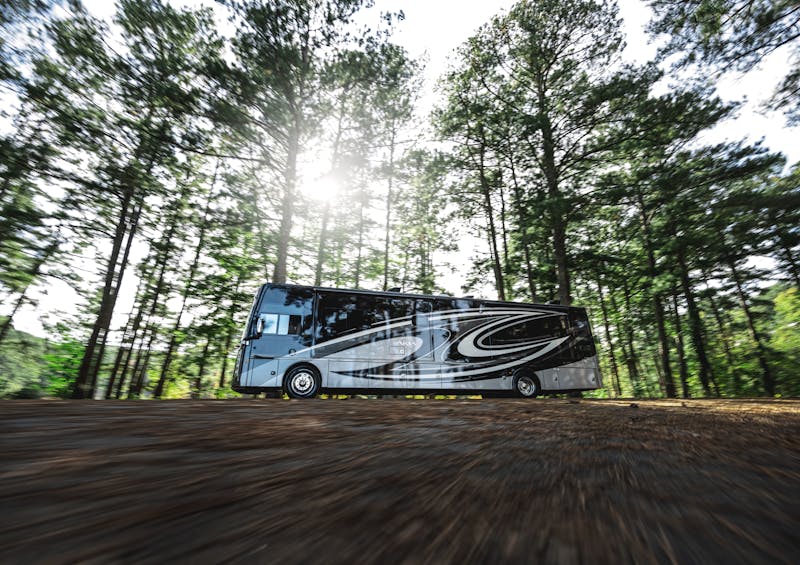 01
1 of 3
Ease of driving and maneuvering
Class A motorhomes are some of the largest and heaviest RVs on the market, so to help with driving and maneuverability look for features like power steering, rear-view and side-view cameras, responsive braking systems, large windows, and adjustable seats.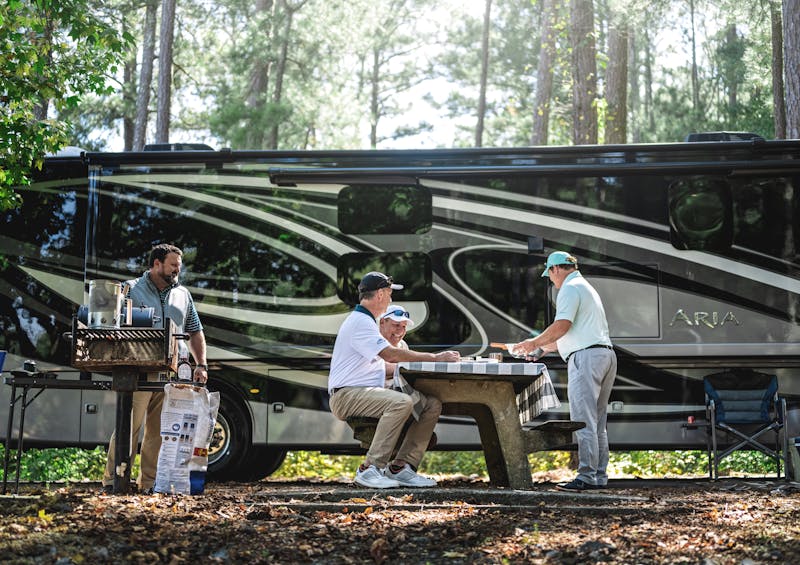 02
2 of 3
Ease of set-up
Motorhomes are relatively easy to set up, but features like automatic leveling systems, electric awnings, and quick-connect systems for electricity, water and sewage make set-up even easier.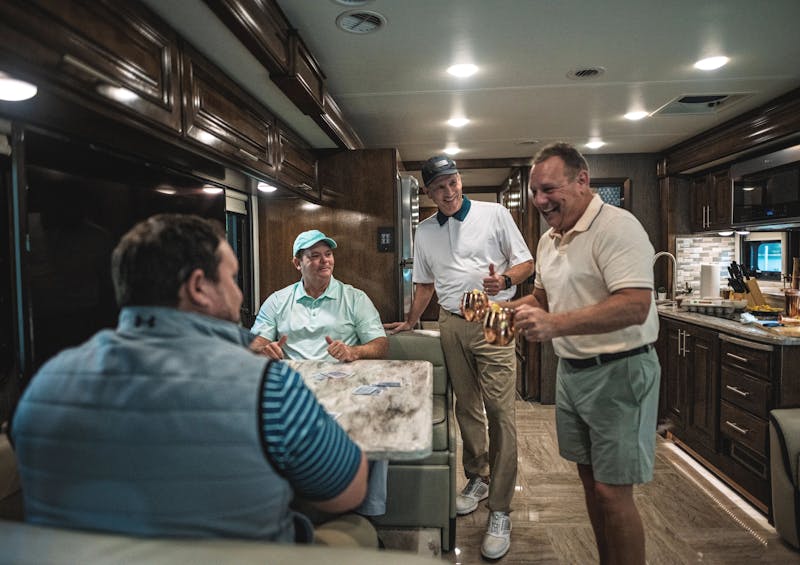 03
3 of 3
Warranty
Carefully review what components and systems are covered under the warranty. A comprehensive warranty should cover major components such as the chassis, frame, exterior, interior, electrical systems, plumbing systems, appliances, and HVAC (if applicable). Some components may have different length warrenties.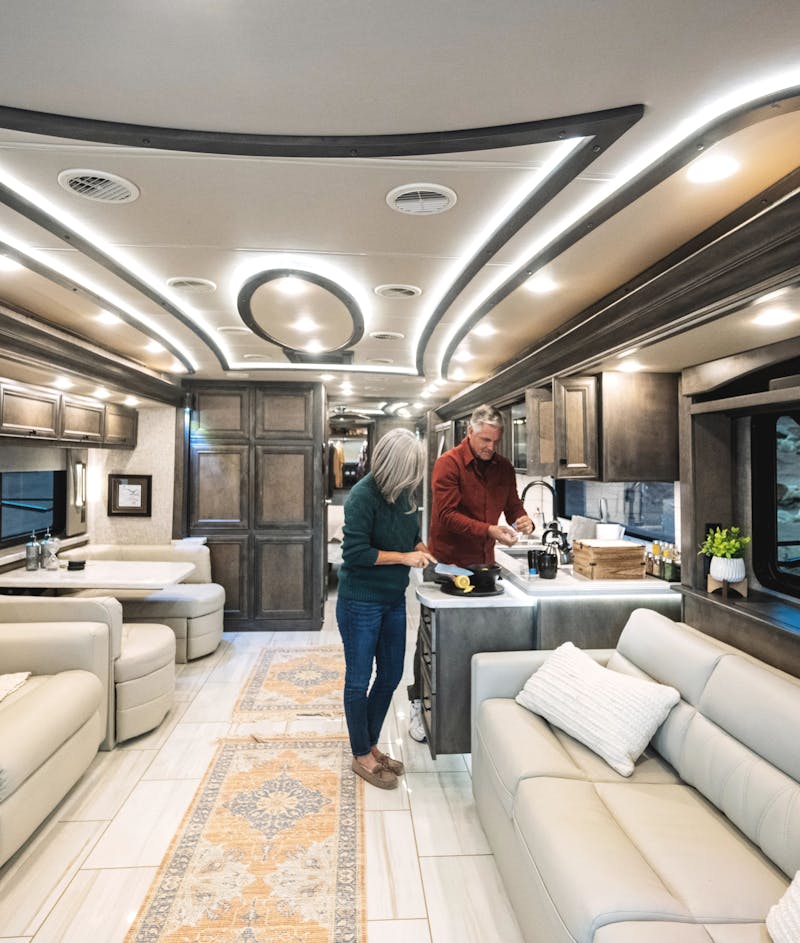 2 Images
Interior Features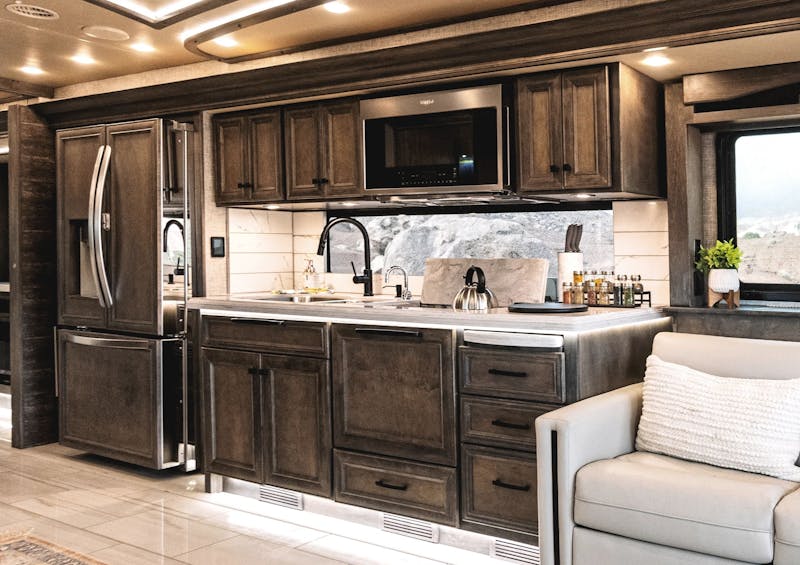 01
1 of 2
Full kitchen
Having a large, complete kitchen is important if you like to cook or plan to RV for extended periods of time. Look at a variety of layouts and floor plans to select one that meets your kitchen needs, consider if you need features like a  residential-size refrigerator, an oven, a large sink or double bowl sink. Also be sure to evaluate the amount of kitchen cabinets and storage that you need.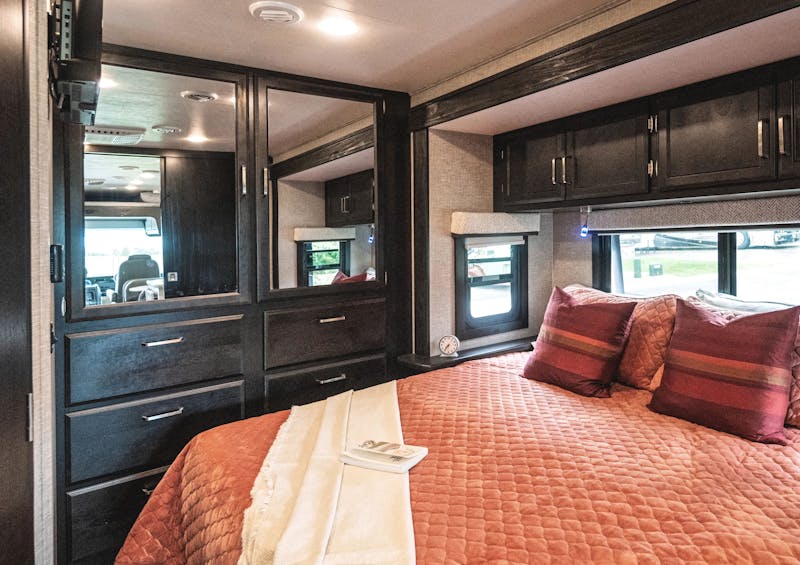 02
2 of 2
Large storage space
Class A motorhomes often come equipped with multiple spaces dedicated to storage. Some may even include walk-in pantries, multiple closets and hidden storage beneath beds.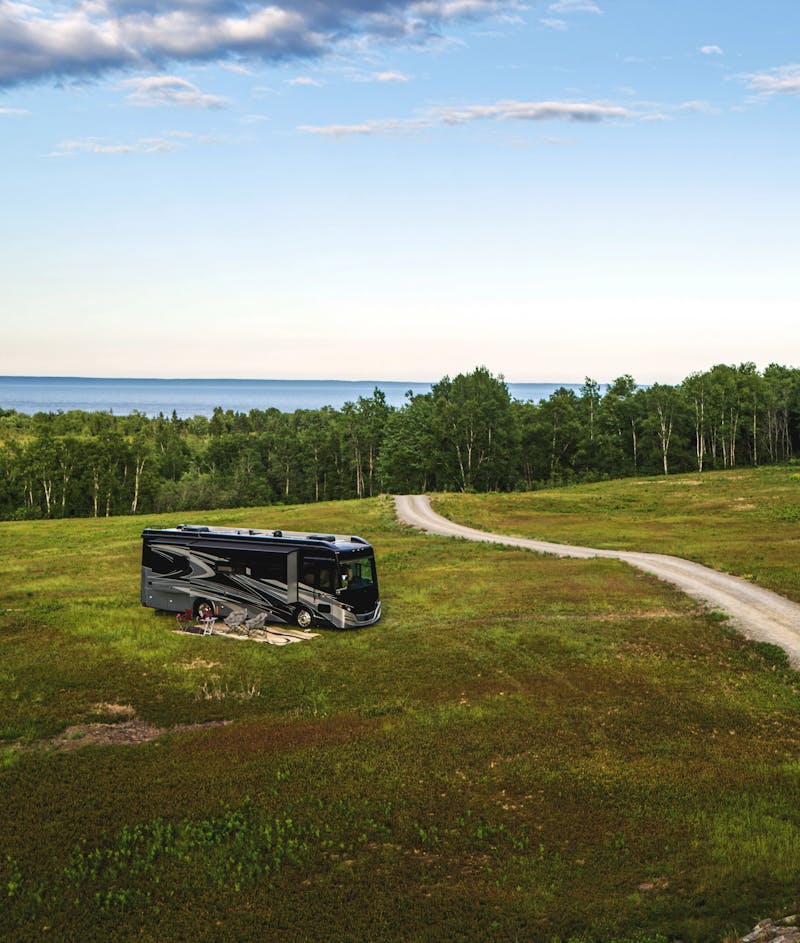 3 Images
Exterior Features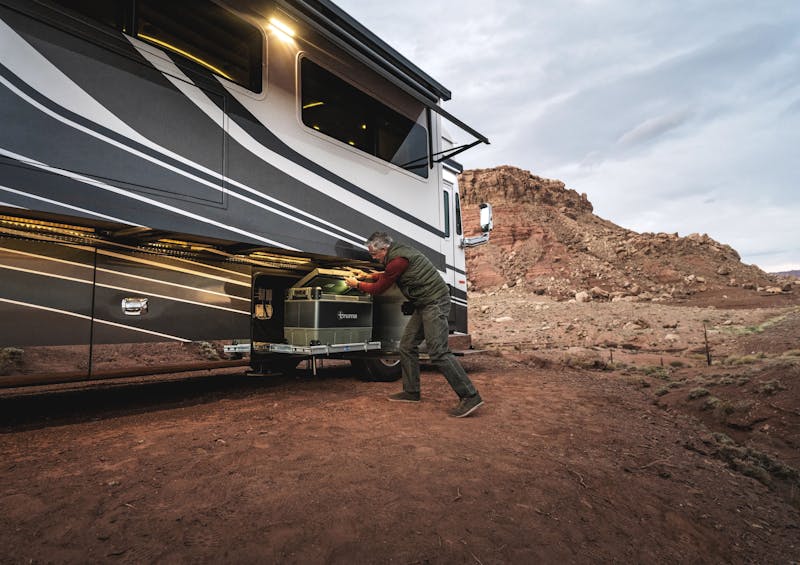 01
1 of 3
Exterior storage space
Exterior storage compartments are great for housing large, bulky items that may not fit inside your Class A. Putting items in your outside storage bays can also help distribute more weight throughout your RV, preventing overloading in one specific area.
02
2 of 3
Power awning
With a simple push of a button, you can have immediate shade and protection. Make sure your power awning is made of durable material (like vinyl or acrylic fabric) and provides adequate coverage for your needs.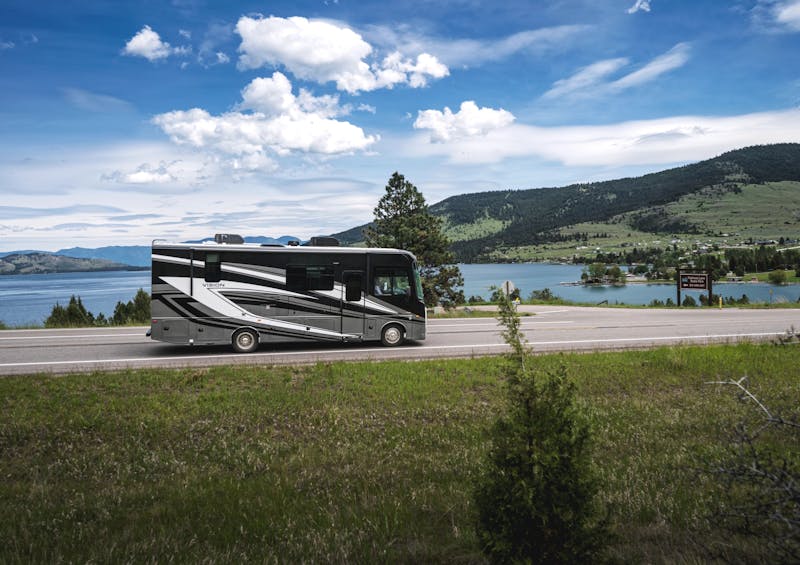 03
3 of 3
Rear-view camera
Having a rear-view camera is ideal for backing up and parking, especially with a bigger rig. Test the camera to see if it has high-resolution imagery, night vision capabilities and a wide viewing angle.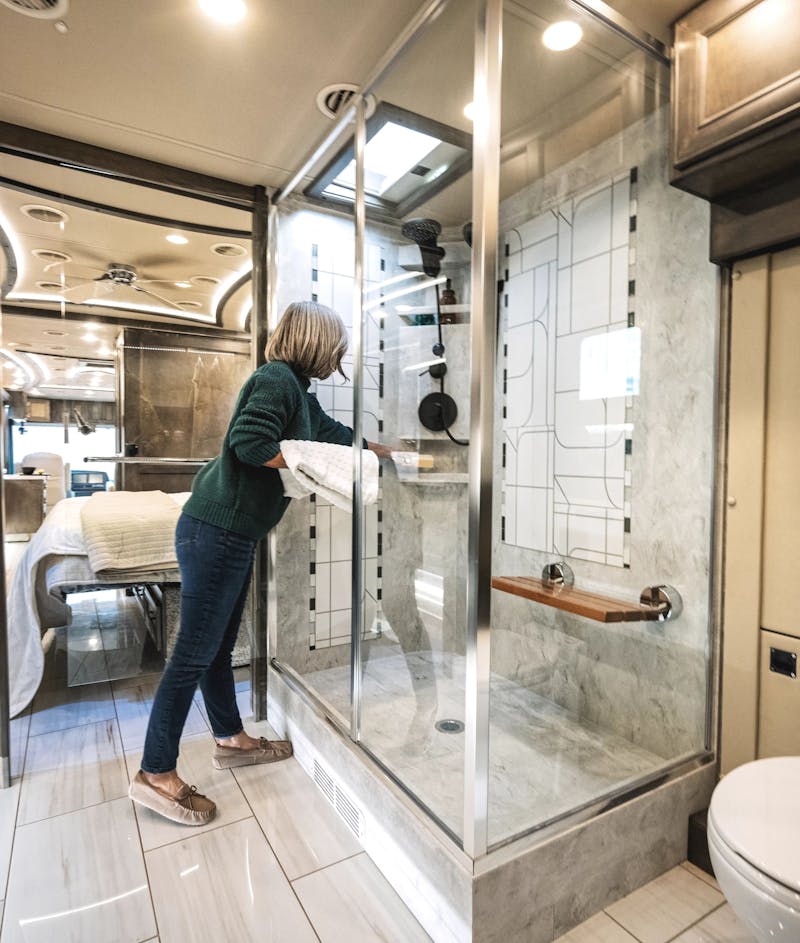 5 Images
Premium Features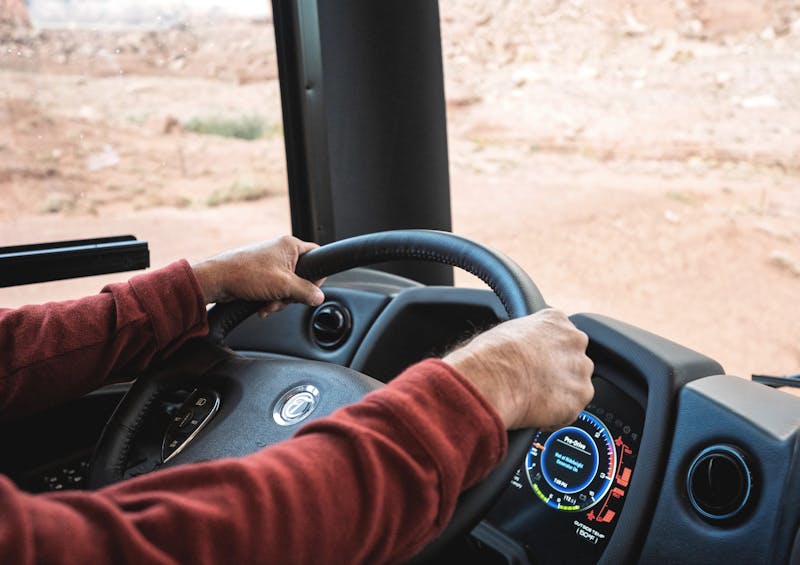 01
1 of 5
Onboard generator
Many Class A models come equipped with a built-in generator or are pre-prepped for you to install your own. If built in, your generator will run on either diesel or gasoline depending on your RV's fuel tank. If your RV does come with an onboard generator, understand its placement. If located on a slide tray, it will have easier access and often has automatic start capabilities in your main control panel.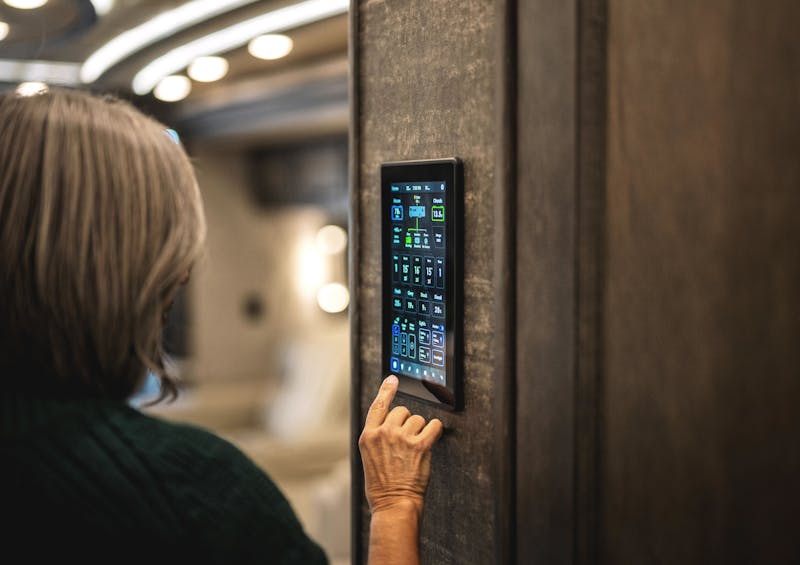 02
2 of 5
Type of battery
There are a few different types of RV batteries, including lead-acid and lithium-ion. When selecting an RV battery, it's important to consider factors such as your power needs, budget, desired lifespan, weight limitations, charging capabilities, and the specific requirements of your RV's electrical system.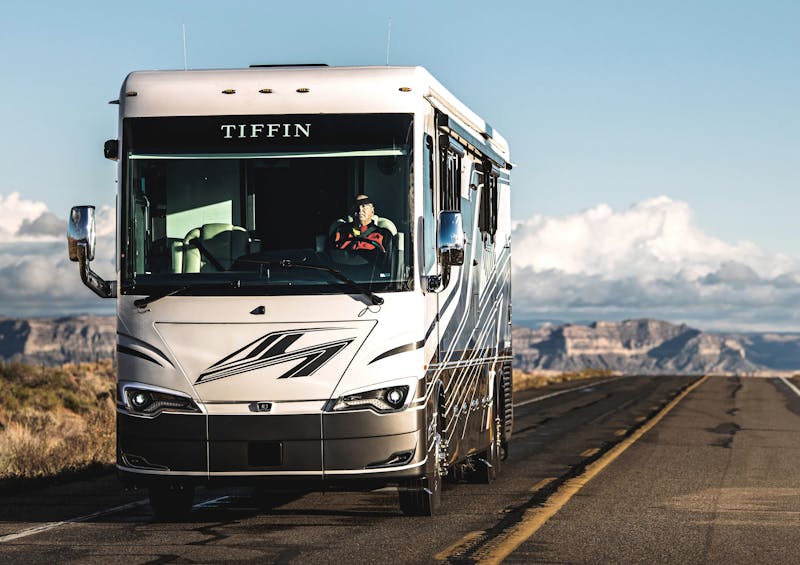 03
3 of 5
Tire pressure monitoring system (TPMS)
Having a TPMS not only enhances safety but it also helps extend the lifespan of your tires and can contribute to better fuel efficiency. By detecting and alerting you to tire pressure issues, you can address them promptly, preventing potential tire damage or failures that may result in costly repairs.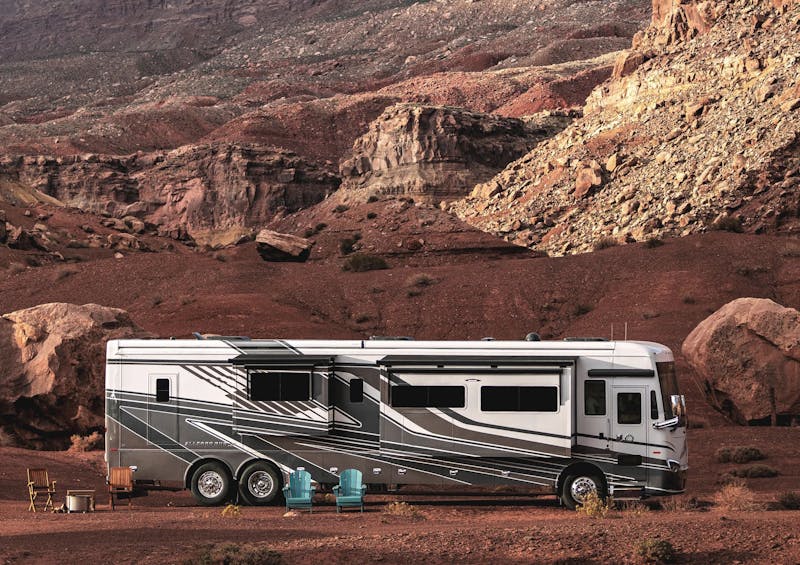 04
4 of 5
Stabilizing jacks
Motorhomes are tall and have a higher center of gravity compared to other RVs. Stabilizing jacks help minimize the rocking and swaying motion of your Class A while parked, providing a stable and secure foundation.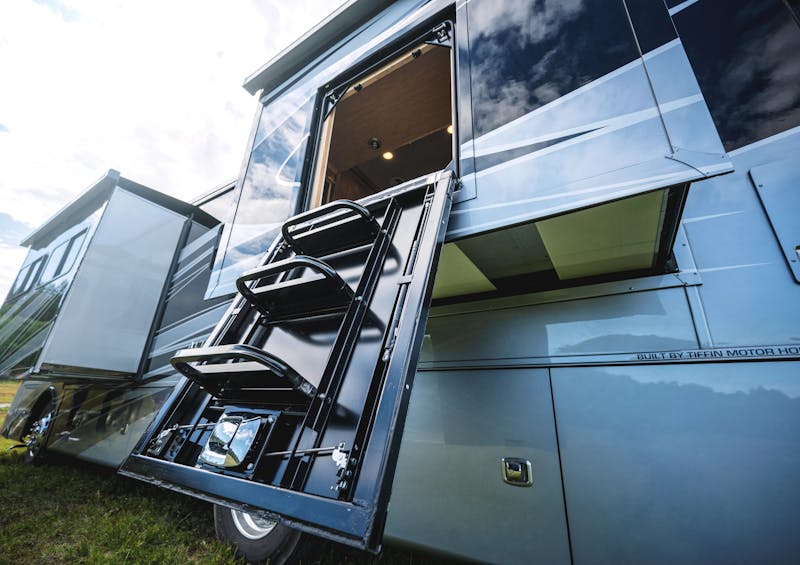 05
5 of 5
Built-in safety system
This can include driving systems, like blind spot sensors and tire pressure monitors, as well as security systems, like alarms, motion-sensing exterior lights and emergency egress doors.
Featured Class A Motorhomes from the THOR Family of Companies
Find Your Perfect RV
Whether you're new to the world of RVing or you're ready to narrow your search, we're here to help you sort through it all and find the RV that's right for you. Explore RVs based off of your lifestyle and the features important to you.
Find Your RV