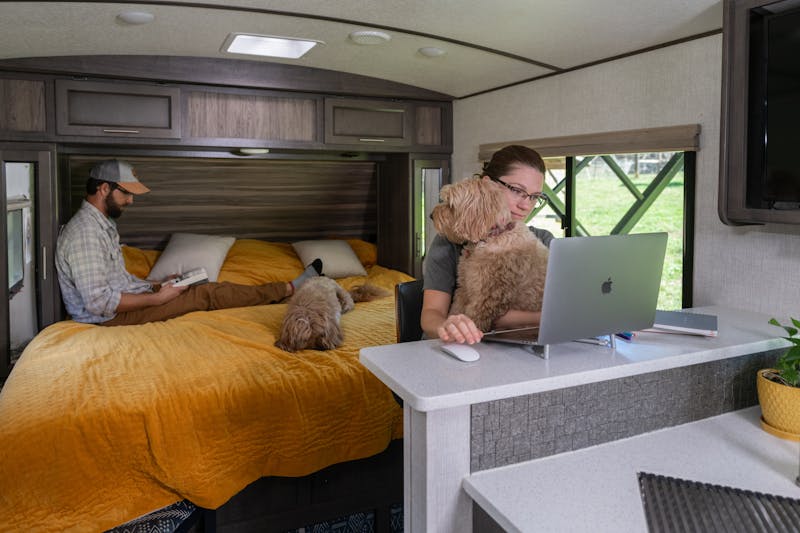 For the adventurous, yet conscientious.
Since 1996, CrossRoads RV has been bringing the comforts of home to fifth wheels and travel trailers with modern and innovative features. CrossRoads RV's are built by hand in Topeka, Indiana.
CrossRoads Travel Trailers
CrossRoads Fifth Wheels
Find Your Perfect RV
There are so many different types of RVs, there's definitely something for everyone. But don't let having so many choices overwhelm you; we're here to help you sort through it all and figure out what you need and want.
Explore more crossroads rvs