First Time RVing in Winter Weather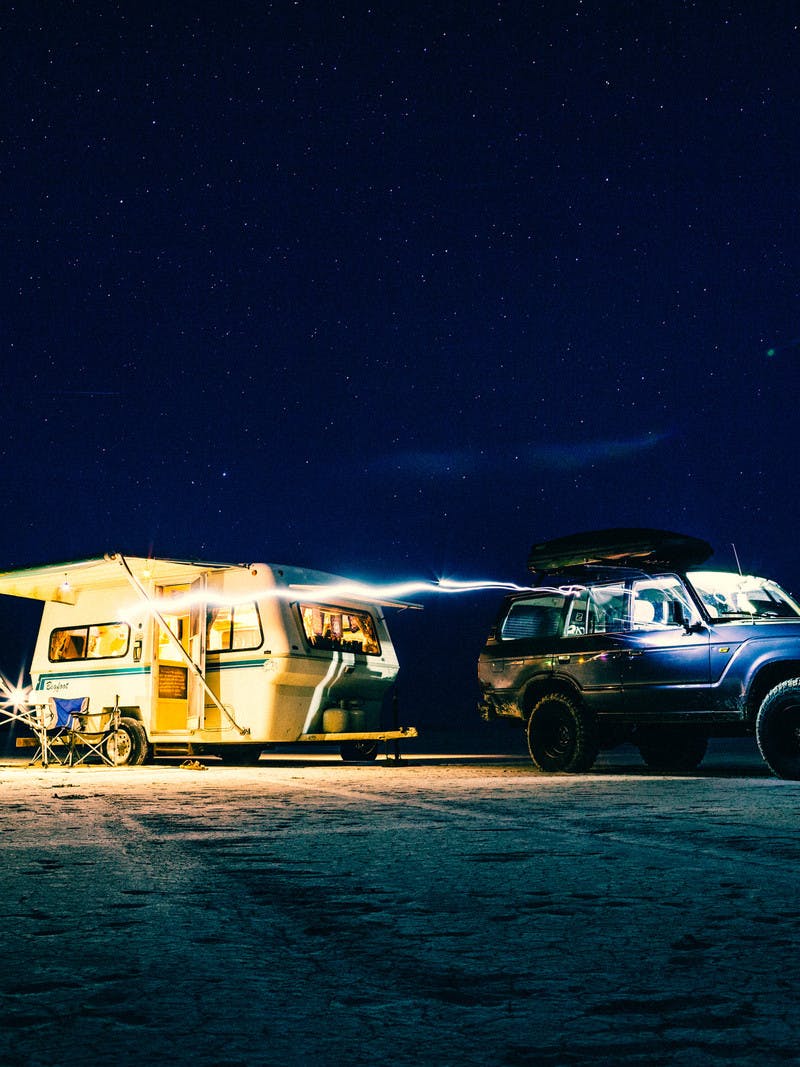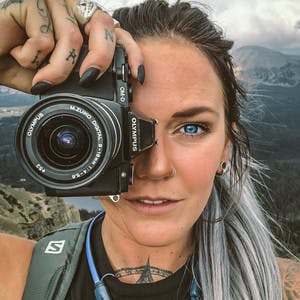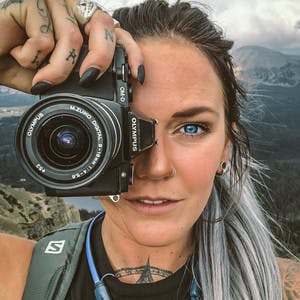 Kalen Thorien is an adventurer with a serious two-wheel addiction. Always moving, always documenting. Normality is not an option.
11:30 PM.
New Years Eve.
Whistler, British Columbia.
After a chaotic border crossing, I was almost to the RV park I would call home for a month. In tow was my Bigfoot Gaucho trailer, ready for our first winter camping experience. I'd spent the last two days driving across the West; encountering harsh winter conditions, sleeping in rest stops, getting lost in downtown Vancouver. With my destination just a few hours away, I was ready to park and set up my little home.
As I worked my way up a set of switchbacks, less than a mile from the RV park, the road became noticeably steeper.
With no new snow in over a week and temperatures dipping into the negatives, the conditions became extremely slick. As I came around a corner, staring directly at me was a hill that made my heart drop. The twinkle of the moon reflected off the packed snow, proof I was about to attempt towing my trailer up an ice rink.
I put my Land Cruiser in first and gave it all the gas I could. She started up the hill, momentum in our favor. Then the RPMs dropped, the hollow rumble becoming deeper as we slowed down. Halfway up the hill I came to a full stop then began sliding backwards. I slammed on the brakes, but it was no use. The trailer jackknifed and I was stuck.
Flashback to before I left, telling myself I needed to switch out my mud terrain tires for winter ones, but I had brushed it off, using the excuse of never having a problem in the past to justify the savings.
Now I was stranded, alone, without service, at midnight on New Years Eve with a jackknifed trailer and a daunting hill, laughing at me. It would be one of many lessons I learned in my two years living in a trailer, chasing snow.
And although I eventually pulled my trailer up the hill— with low 4WD and with some serious clutch feathering—now I always follow a few tips.
This is how I prepare for winter weather RVing:
Good vehicle. Good tires. This isn't a pro tip, but it's so important, it bears emphasizing. Make sure you have a vehicle that can handle the weight of a trailer or camper, and even more importantly, invest in a proper set of tires. I use BF Goodrich KM2 All-Terrains in the winter and switch back to my Mud Terrains for the other three seasons. They're expensive, but worth it, especially if you're venturing into secluded places.

Get a solid generator. This is your heartbeat. A generator is one of the most important pieces of gear you'll have and not investing in a quality one will drive you, and your neighbors, nuts. I bought the Kawasaki EF2000i. It was more than enough power, quiet, lightweight, and easy to use. Out of all the things to pony up and spend money on, this is the top priority.  

Insulate, insulate, insulate. So all those pretty windows you have in your camper are also gateways for the cold to seep in. As nice as it is to watch the sunrise through steamy glass, you, your heater, and your wallet will be much happier taking the time to insulate those babies. I use Reflectix Reflective Double Insulation. It's fairly thin, flexible, and easy to cut into the shape of your windows. The difference this made in sustaining the heat in my trailer was substantial, and it was easy to store away in the warmer months. Also I highly recommend that if your battery is outside or in an uninsulated compartment, find a safe place to move it indoors or get it insulated.

Always pack warm clothing. Sure, a good heater and good generator will keep you warm, but trying to sustain your camper at 70 degrees is next to impossible, unless you want to refill your propane every other day. In cold weather, I live in my down pants, jackets, and booties. They offer plenty of warmth and it takes the pressure off your heater. Plus, if you have to go outside, you're already bundled up. Combine that with a big down comforter to sleep in, and you can comfortably keep your trailer at 40-50 degrees with ease.

Winterize everything you can. This might not apply to newer trailers with fancy systems, but I was glad I didn't deal with the plumbing in the winter. I had heard horror stories of people's pipes freezing and bursting, even with insulation or heat. I winterized all my plumbing, meaning I would drain every drop of water out and add antifreeze. This gave me the peace of mind of knowing when spring came around, everything would work.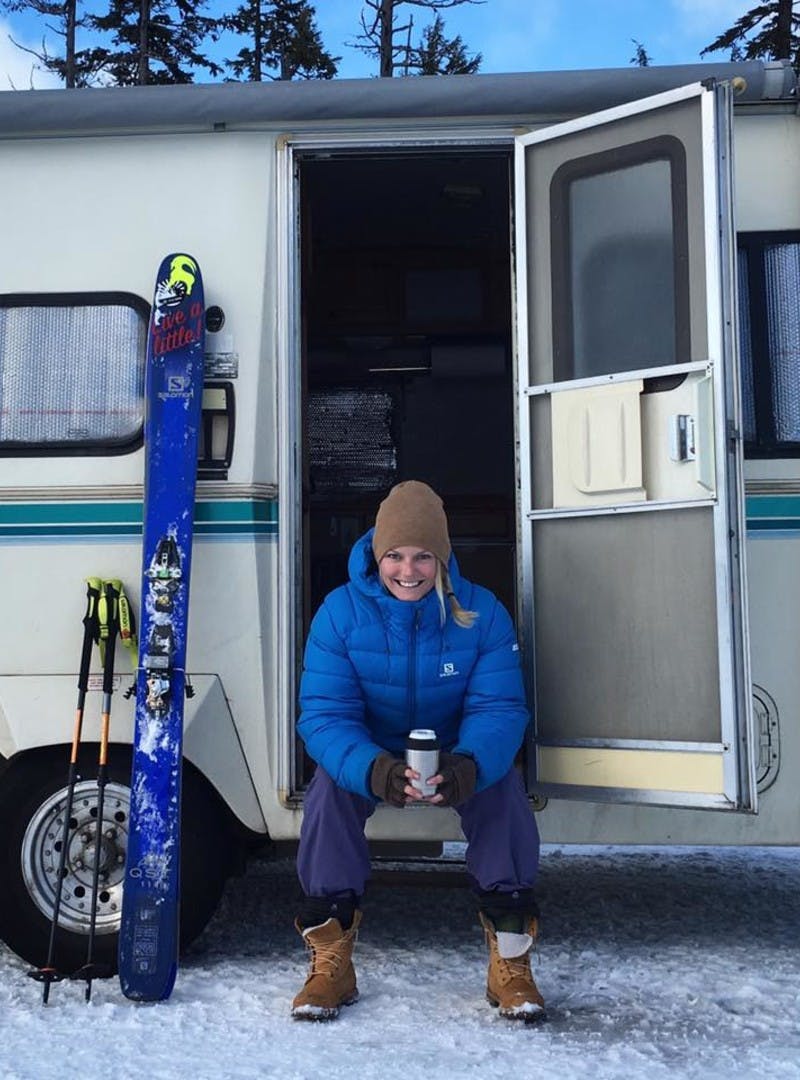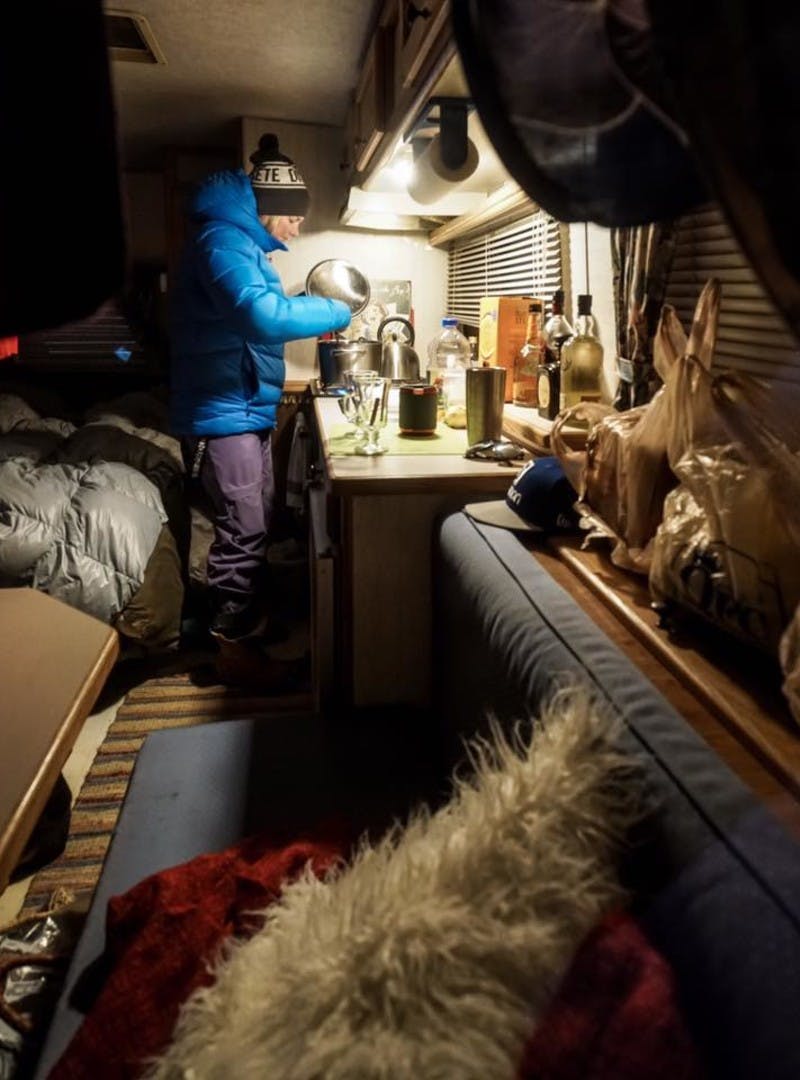 There you have it. These are the core tips for all you intrepid winter campers. Just remember, learning is half the fun. Figure out what works for you and don't be afraid to fail. At the end of the day, you'll still have a roof over your head and you're probably somewhere beautiful.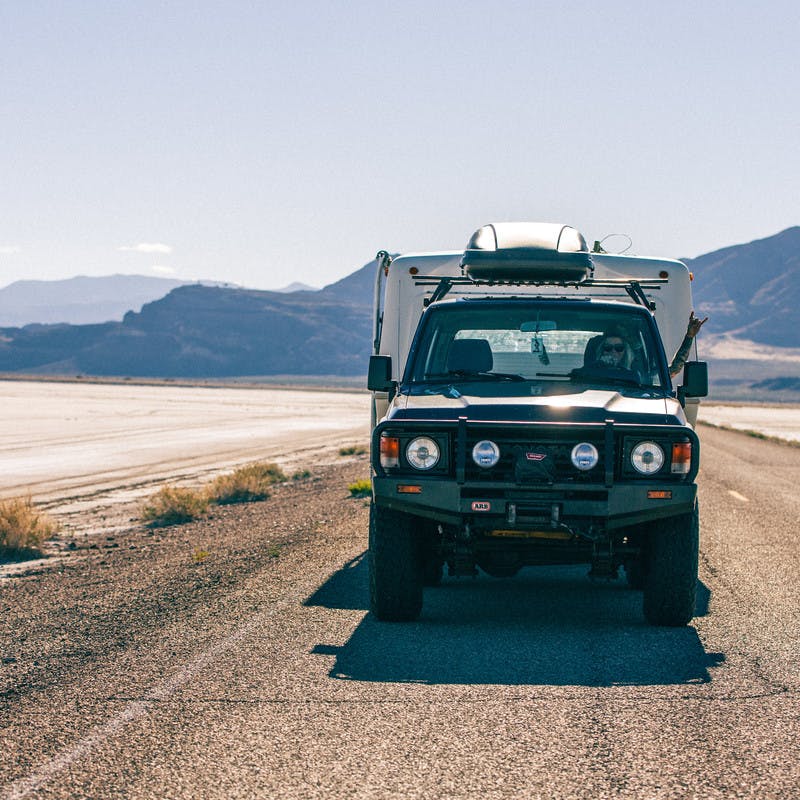 Find Your Perfect RV
Whether you're new to the world of RVing or you're ready to narrow your search, we're here to help you sort through it all and find the RV that's right for you. Explore RVs based off of your lifestyle and the features important to you.
Find Your RV