A Toy Hauler's Guide to Motoring in the Midwest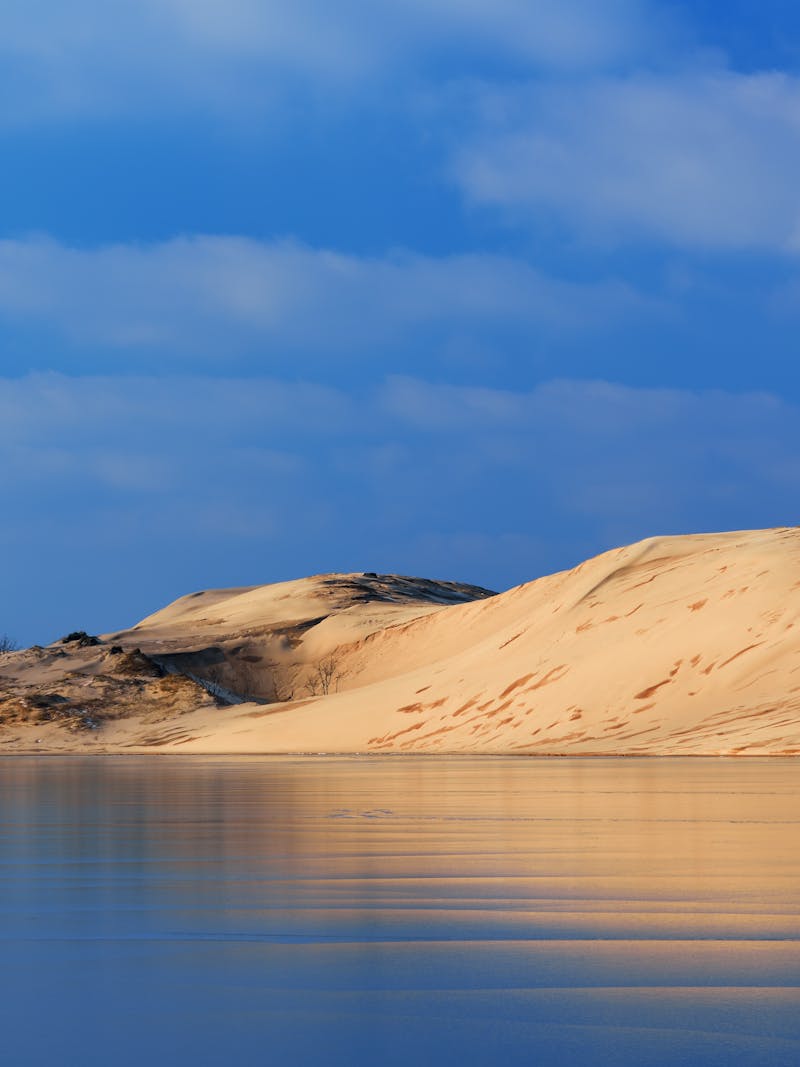 This guide first appeared on Roadtrippers in March 2020.
While the desert plains and sandy dunes of the west might be a haven for many all terrain vehicle (ATV) and motorsport enthusiasts, there are plenty of other places scattered throughout the country that have their own epic off-roading. And with so much diverse landscape and scenery—everything from dunes to forests to wetlands—we think these midwest trails make for some of the best and most thrilling rides. So go ahead and load up your toy hauler, it's going to be a bumpy ride!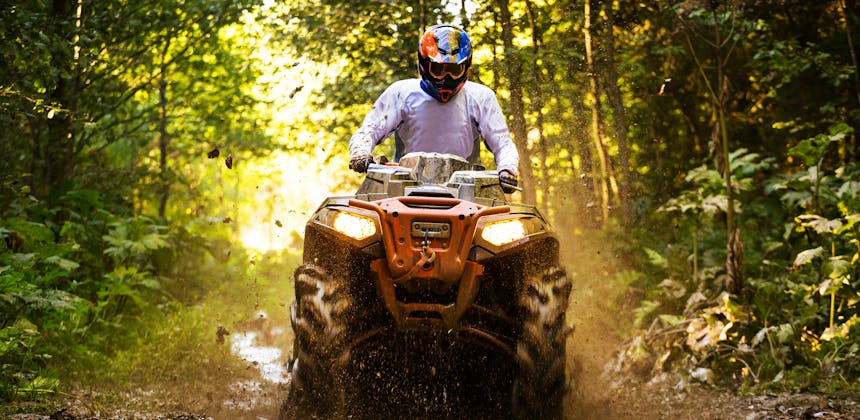 1. Mine-Made Adventure Park
Located in the heart of the Appalachian Mountains, the Mine Made Adventure Park has been named one of the top trail destinations by ATV Illustrated and ATV World Magazine. Covering over 43,000 acres, the park has hundreds of miles of trails for ATVs, UTVs, and dirt bikes—and there are plans to expand even further. Trails range from easy to advanced, and wind through a variety of different terrains, including wooded forests, muddy rivers, and long stretches of pure dirt. Mine Made is also the only park in the U.S. to offer ATV safety training and a skills test course. To stay super close and maximize your motoring, the park does have a full service RV campground, offering both electrical and water hookups. You can also boondock on the property for $15 per day, which includes one hot shower at the trailhead shower house. And trust us, after a few days motoring here, you're going to need it…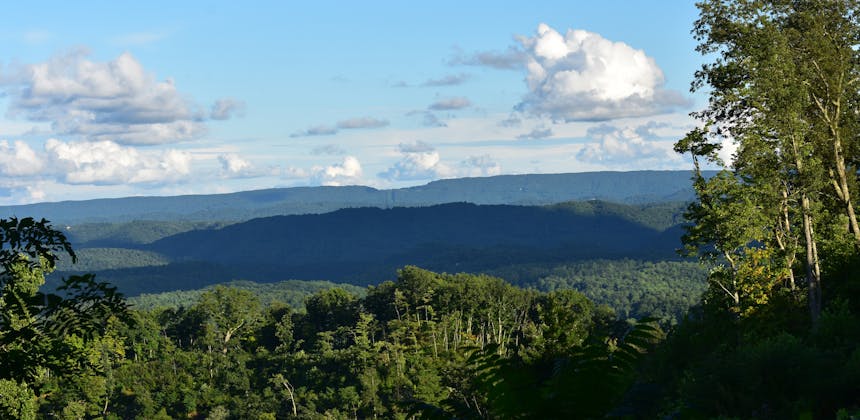 2. Hatfield and McCoy trails
Located just east of Mine Made, on the border of West Virginia and Kentucky, you'll find Hatfield-McCoy Trails. Comprised of seven major trails covering over 700 miles, Hatfield-McCoy boasts some of the most "natural" ATV motoring in the U.S., with no paved roads and endless expanses of lush forest. Additionally, there are various places throughout the trail system that offer machine rentals, just in case you want to try out a different vehicle. Permits are required for all of the trails, and while price does vary by vehicle type, one permit lasts the entire calendar year. If you're looking to camp near Hatfield-McCoy, we recommend the Hillbilly Heaven Campground or the Appalachian RV Resort. Both places sell trail permits, offer extra large RV spaces, and include 50 amp hookups.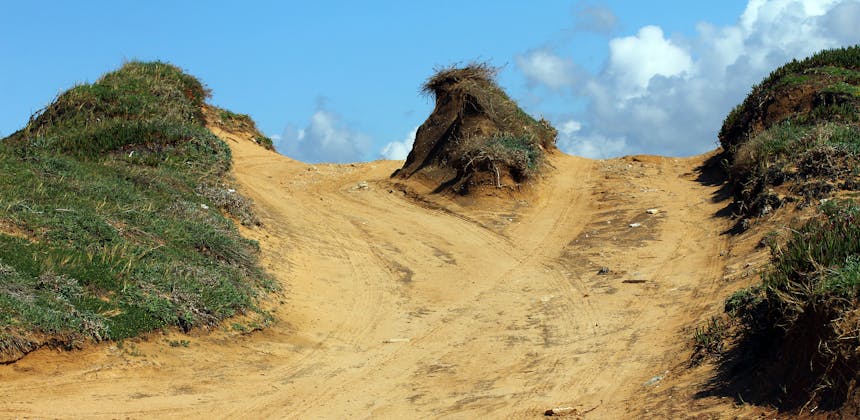 3. Bundy Hill Offroad Recreation Co.
If you're looking for off-roading trails that ranges from "mild to wild," then look no further than Bundy Hill. This epic plot of land in southern Michigan allows pretty much any type of extreme motoring—ATVs, ORVs, UTVs, dirt bikes, quads, buggies, and any vehicle that is trail capable (trucks and jeeps included) are all permitted. Entry to Bundy Hill costs $20 per driver and $5 per passenger. There is a $50 charge if your vehicle gets stuck and needs to be towed out, so be sure to bring tow straps or a winch just in case (and preferably a friend to help you out). Bundy Hill does have a campground on-site, and RVs measuring 35 feet or less can camp for $20 per day.
4. Silver Lake Sand Dunes
Probably one of the most famous motoring spots in the Midwest, the Silver Lake Sand Dunes are the only sand dunes east of the Mississippi River where visitors are allowed to drive private motorized vehicles. Located within the Silver Lake State Park, 450 acres of the park have been set aside specifically for motoring and off-roading. Motorbikes and ATVs are permitted within the off-roading zone, as long as they have the following: an ORV Permit, an ORV Trails Permit, a Recreation Passport, tires with a max of 15 PSI, and a ten-foot orange safety flag. Alternatively, visitors can also rent off-road vehicles that come equipped with all requirements. The Silver Lake Sand Dunes are seasonal and typically only open from early April to late October. There is a campground located within the state park that features 200 campsites with 30 amp hookups. Summer books up quickly, so we recommend making reservations at least six months in advance (especially if you want one of the 13 lakefront sites).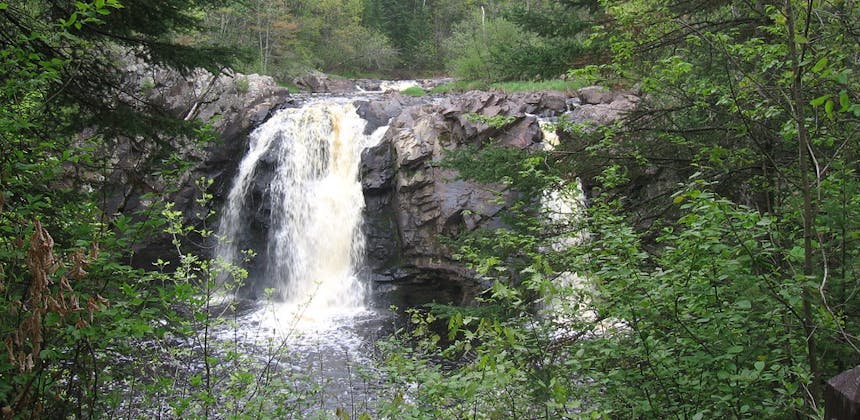 Pattison State Park is not only stunningly beautiful—full of waterfalls and spectacular hiking—but it is also an off-roading haven. Wisconsin is widely considered one of the best places in the country to ride ATVs and UTVs due to its extensive network of trails and the abundance of local clubs who maintain them. And this is especially true on Saunders Grade trail. Conveniently located within Pattison State Park, Saunders Grade takes you to Big Manitou Falls—Wisconsin's tallest waterfall—and offers incredible views of both the Black River Creek and Balsam Creek. This trail is also a great segue to other areas, including the Gandy Dancer State Trail and a few other Douglas County ATV routes. There is a campground within Pattison State Park that features 59 campsites, 18 of which have electric hookups. There is a sanitary dumping station at the entrance, but no sewer or water hookups. Showers and flush toilets are also available, but only during the summer.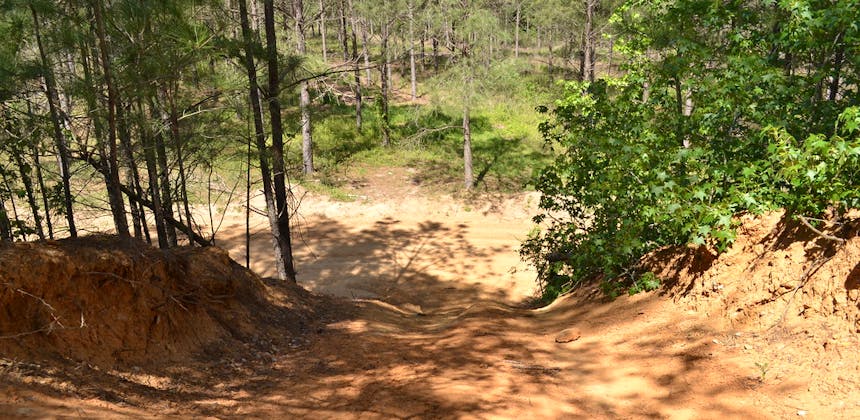 Badlands is not for the faint of heart. This off-road park allows you to charge your vehicle through massive drain pipes or face a near-vertical climb up out of rocky riverbeds. And if track racing is more your speed, Badlands also has a full-sized motocross track. Extremely accommodating and family-friendly, the park hosts a number of fun events throughout the year, including the World's Largest Motorized Easter Egg Hunt. Badlands does have a partnership with Off the Trail, a local campground just down the road from the park. There are a variety of campsites to choose from, including full hookup sites for $34 per night, or water and electric sites for $29 per night.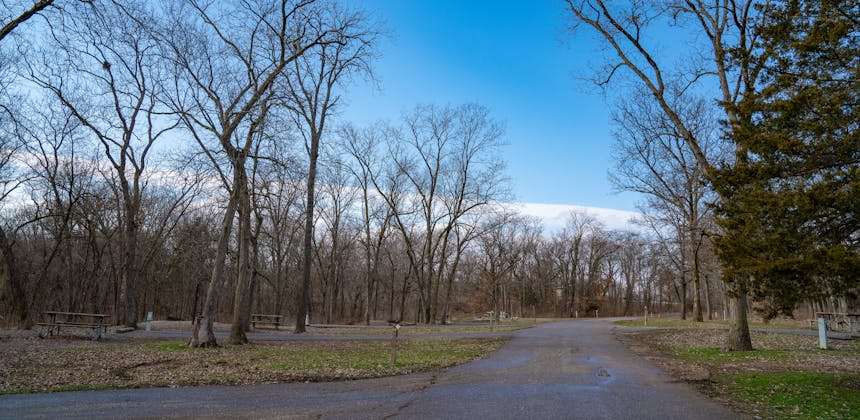 7. Finger Lakes State Park
This reclaimed coal mining area is just one of two state parks where off-roading and ATV riding are allowed. However, any vehicle longer than 50-inches wide is not permitted to ride through Finger Lakes, and a spark arresting exhaust silencer or end cap is required for all vehicles. The park does have a 10-acre professional motocross track, as well as a smaller track designated for young children. Many people come to Finger Lakes State Park for the day (the cost to ride is $5 per day), but if you want to stay the night, there is a campground that offers 30 amp and 50 amp hookups. Just note that all ATVs and motorcycles are prohibited from riding in the campground or on any paved road.
Take This Trip Yourself
From the northern lakes of Wisconsin all the way down to the woodlands of Kentucky, there are hundreds and hundreds of trails for every type of motorsport. Regardless if you're kicking up sand, dust, or mud, we hope these places remind you why toy hauling is so much fun.
Photo Credit: HeyPhoto / Shutterstock; Eric Welch / Shutterstock; Flik47 / Shutterstock; Dean Pennala / Shutterstock; Jvstin / Creative Commons; thigpen.robert / Creative Commons; Tony Webster / Creative Commons
Find Your Perfect RV
Whether you're new to the world of RVing or you're ready to narrow your search, we're here to help you sort through it all and find the RV that's right for you. Explore RVs based off of your lifestyle and the features important to you.
Find Your RV