Features To Look For In A Lightweight Travel Trailer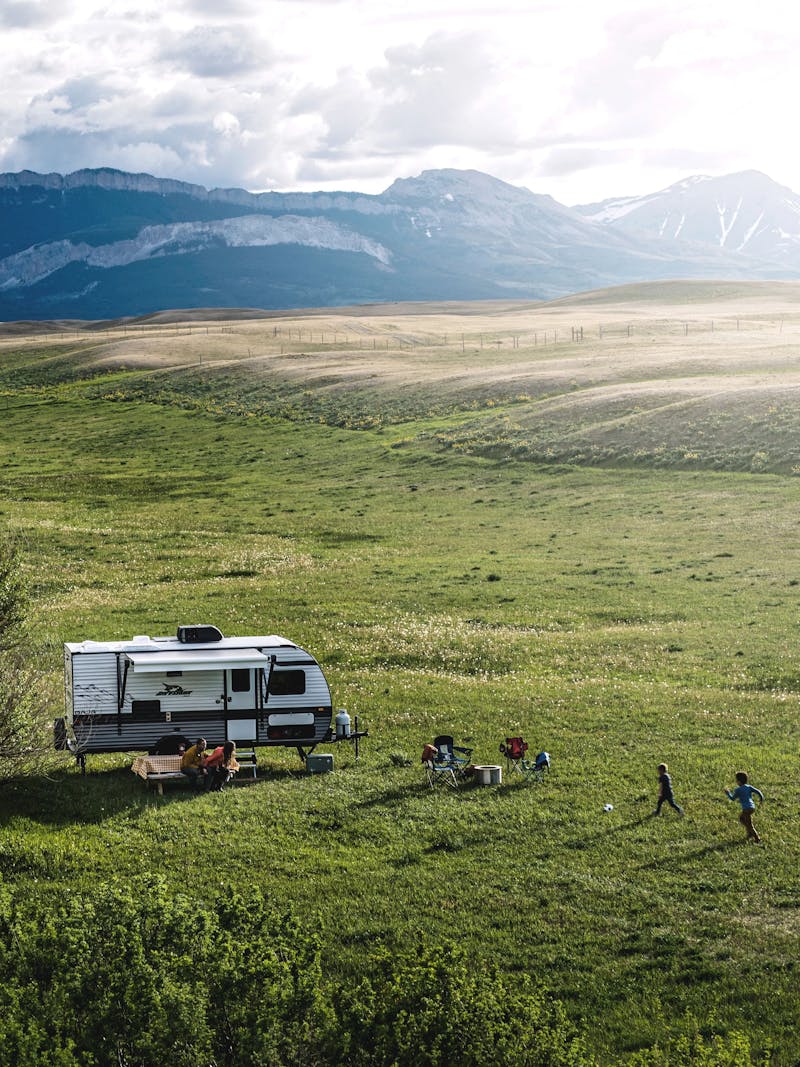 Lightweight travel trailers—which can include ultra-lite trailers, expandable trailers and teardrop campers—are RVs that can be towed with smaller trucks, SUVs, crossovers, even some sedans. They are typically made with lighter materials and shaped more aerodynamically, all of which help keep towing weight down. 
Regardless of what RV type you're considering, it's important to evaluate the different features and why these features might be valuable to you. So, if you're thinking about buying a lightweight travel trailer, here are some features to look out for: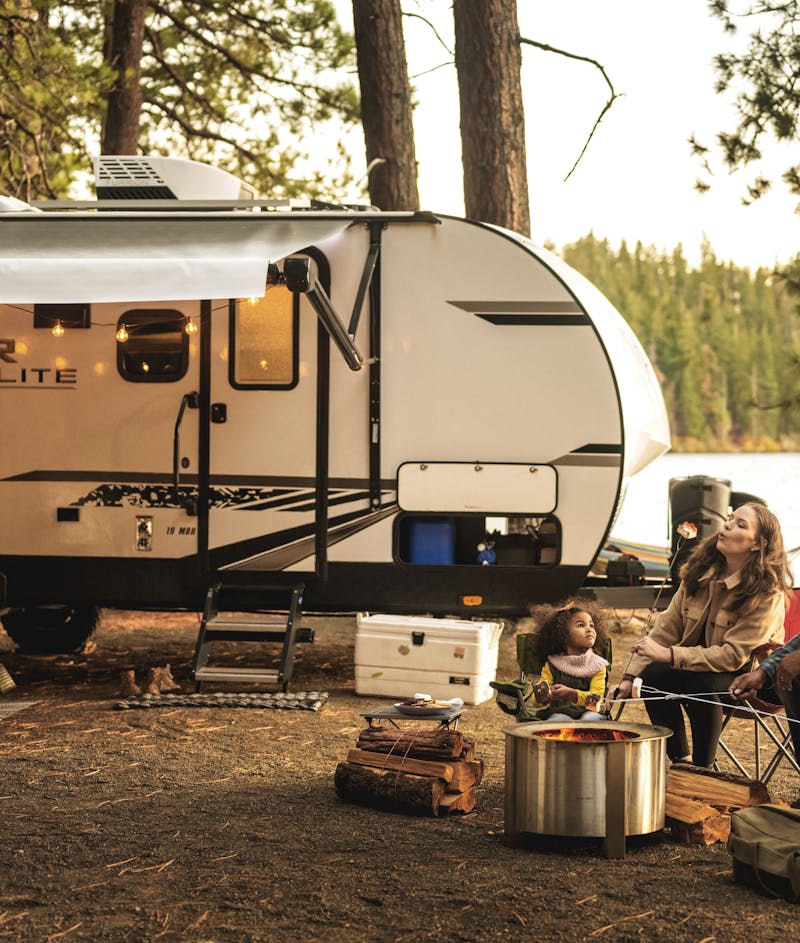 4 Images
General Features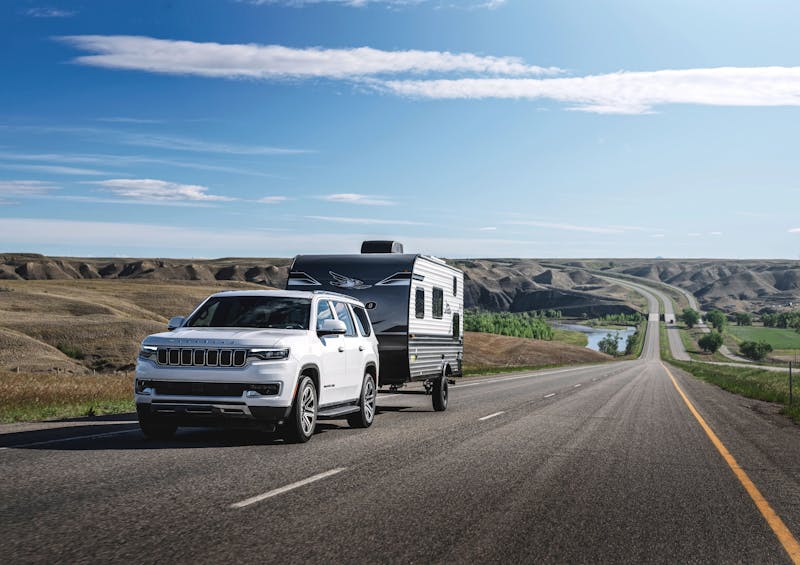 01
1 of 4
Ease of towing
Lightweight travel trailers are typically easier to tow due to their compact, aerodynamic design and lighter build materials (fiberglass, aluminum and composites). They are designed to be compatible with a wide range of vehicles, and have a lower gross vehicle weight rating (GVWR). Features like sway control, advanced braking systems and added suspension can also help with towing.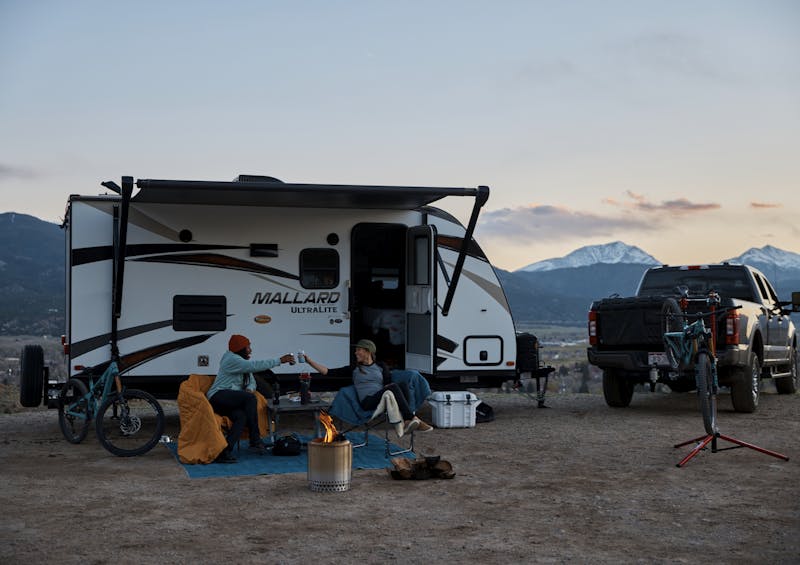 02
2 of 4
Ease of set-up
Small travel trailers often have user-friendly hitching systems, such as lightweight couplers and easy-to-operate leveling jacks. This simplifies the process of attaching and detaching the RV from your towing vehicle, saving time and effort.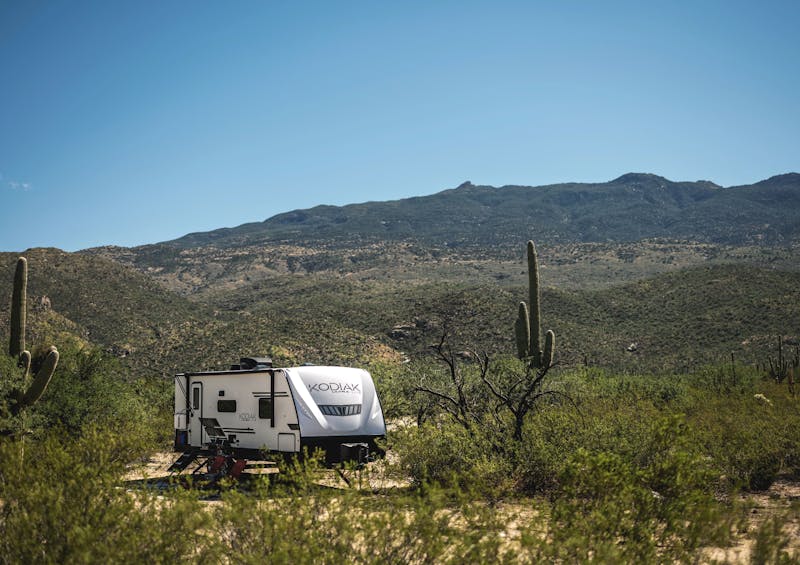 03
3 of 4
Warranty
Carefully review what components and systems are covered under the warranty. A comprehensive warranty should cover major components such as the chassis, frame, exterior, interior, electrical systems, plumbing systems, appliances, and HVAC (if applicable).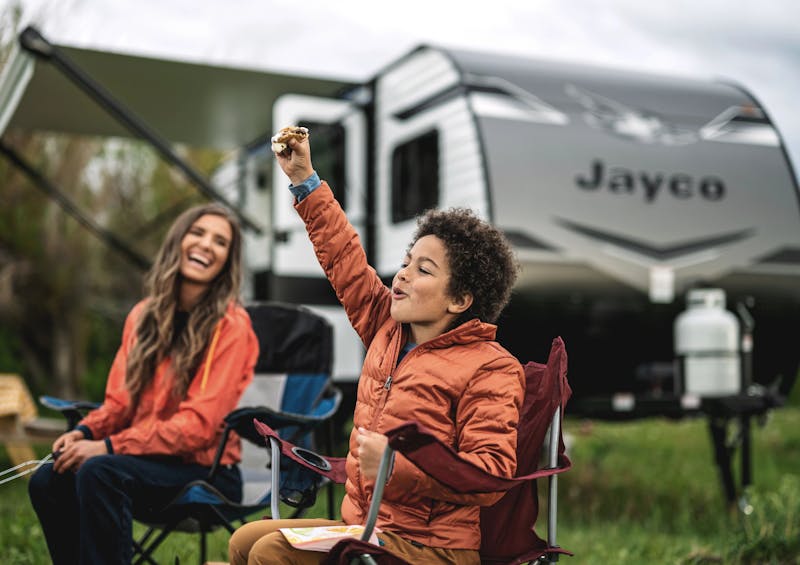 04
4 of 4
Price
Lightweights are some of the most affordable RVs on the market, and can be a great option for first-time RVers. However, things like overall size and weight, brand, customizations, extra amenities and an extended warranty options may impact the total price.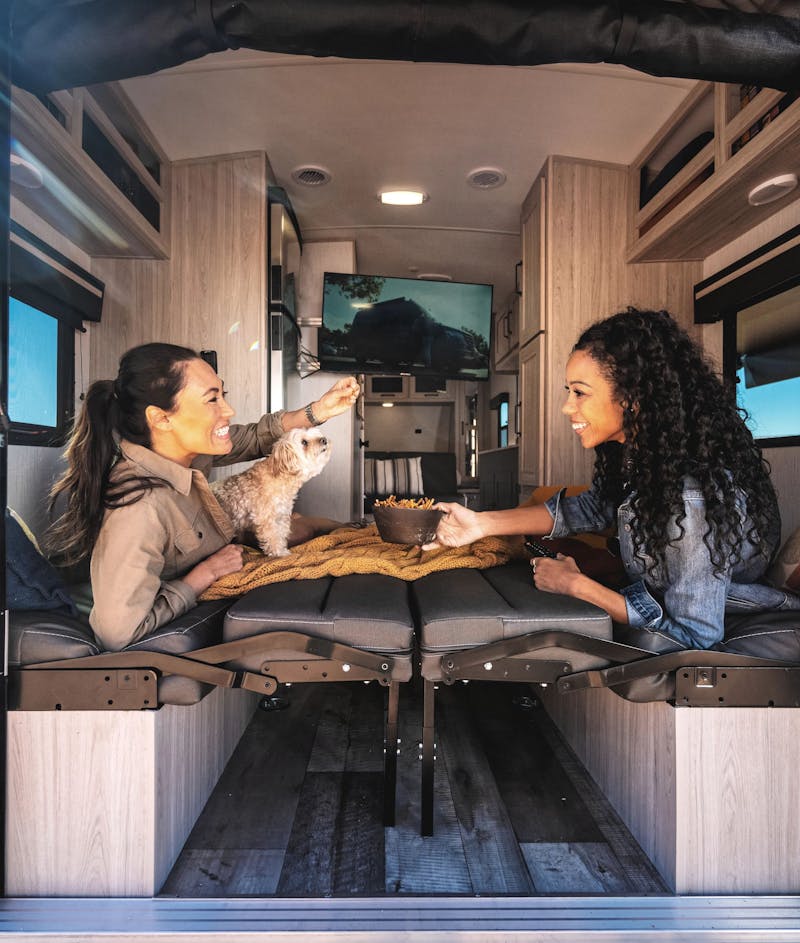 4 Images
Interior Features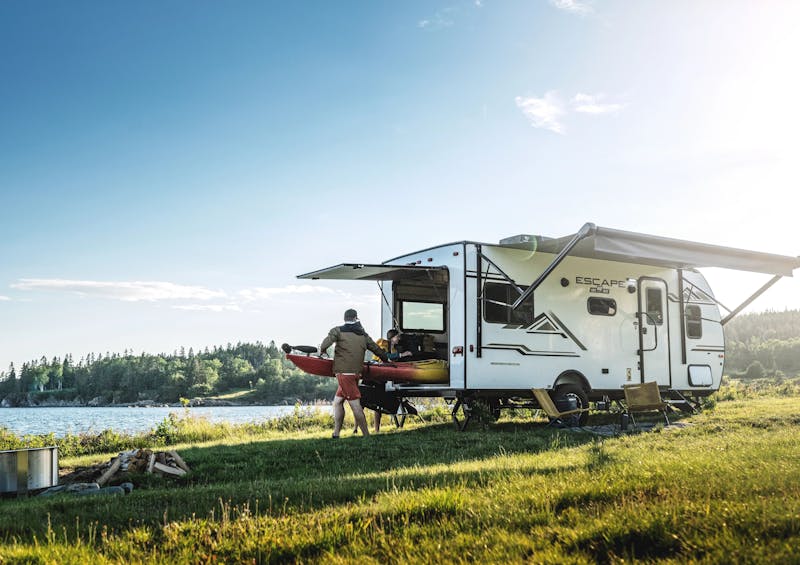 01
1 of 4
Interior storage space
Look for smart storage features like under-bed compartments, overhead cabinetry and convertible furniture that can provide additional storage options.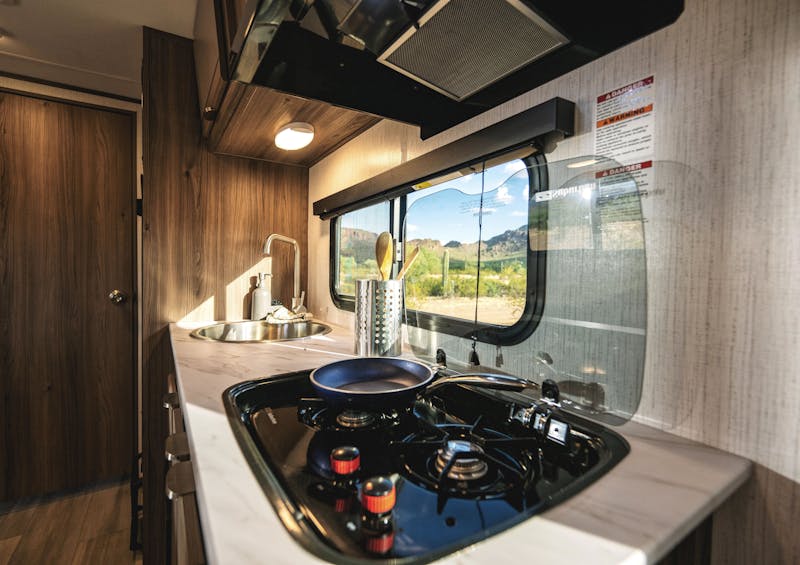 02
2 of 4
Quality furniture
Keep in mind the balance between furniture materials and added weight.  Solid wood can last longer, but its weight will often push the RV to a weight rated that is typically found within lightweights. Also consider the fabrics and surface materials and how easy the furniture will be to clean.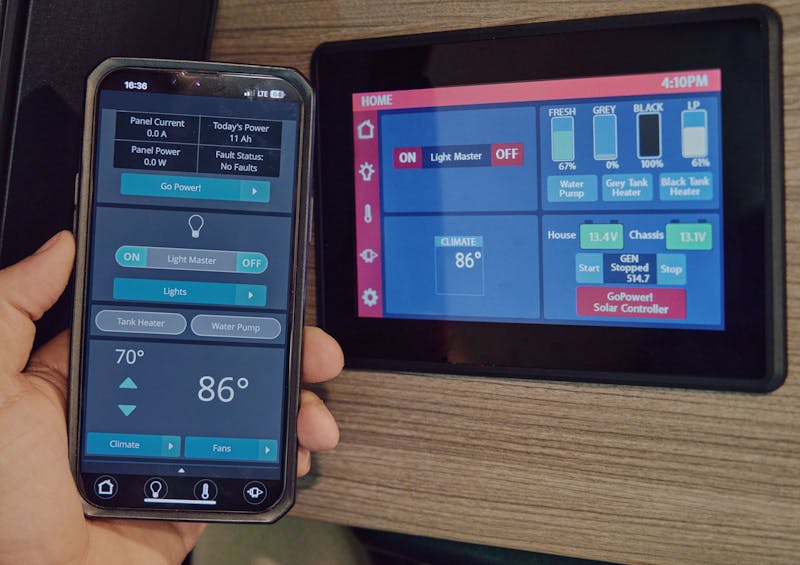 03
3 of 4
Digital climate control
This allows for precise and easy adjustment of the temperature inside your lightweight RV, even when you're away from it. Look for climate control systems that have energy-saving features and programmable settings, which can help conserve resources and extend your RV's battery life.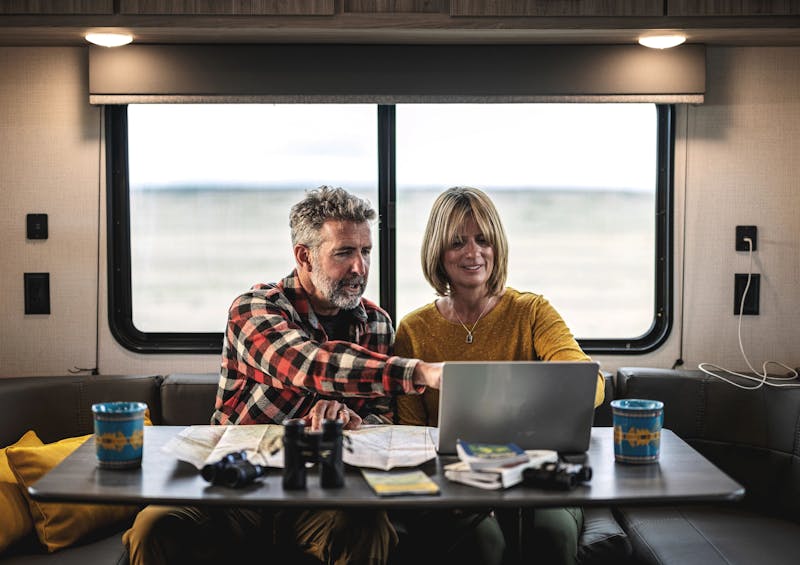 04
4 of 4
Wi-Fi capabilities
There is a range of technology that is built into lightweight RV's, with connectivity being a critical piece in today's society.  Some RVs include built in routers while others are prepped for you to incorporate your own system. It's important to consider the coverage, speed and reliability of the Wi-Fi options available to ensure it meets your specific coverage needs.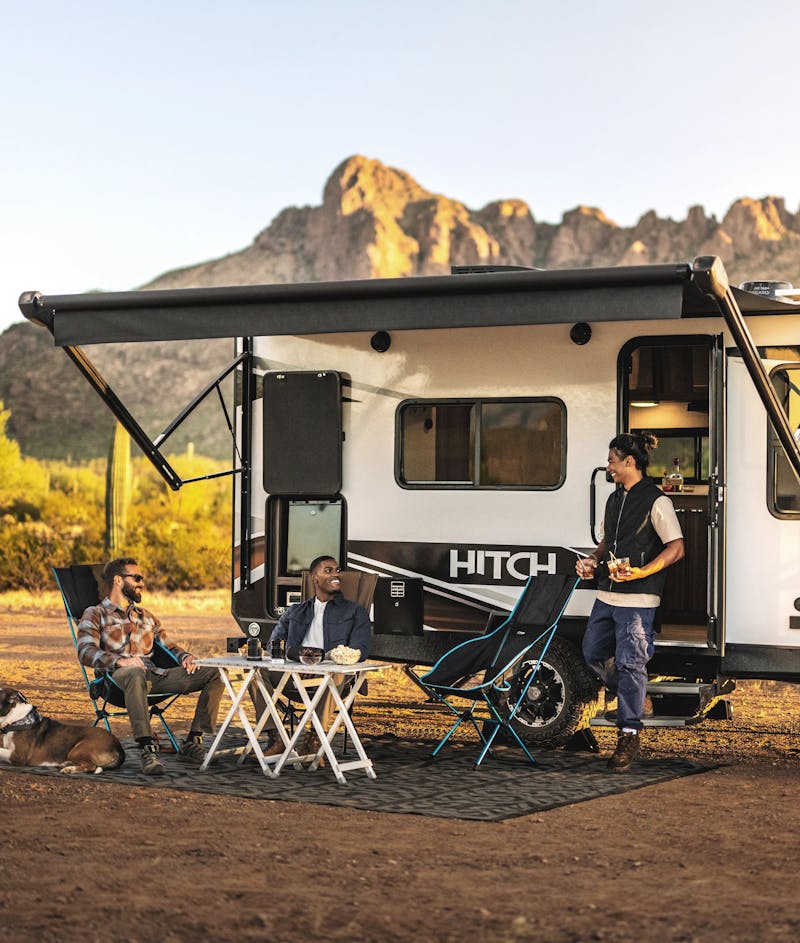 3 Images
Exterior Features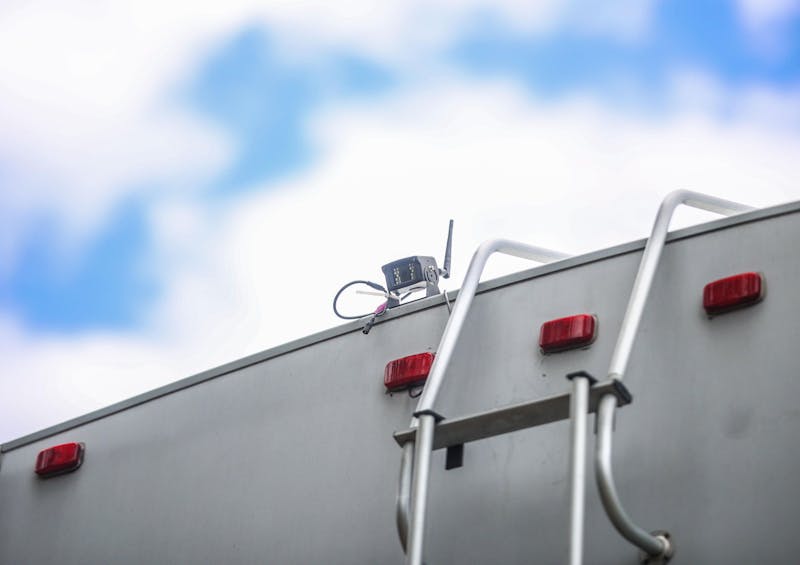 01
1 of 3
Rear-view camera
Having a rear-view camera is ideal for backing up and parking in tight spaces. Cameras can be installed during manufacturing or you can purchase an RV that has been prepped for the camera and you can select the camera that best fits your needs. Before purchasing, test the camera to see if it has high-resolution imagery, night vision capabilities and a wide viewing angle.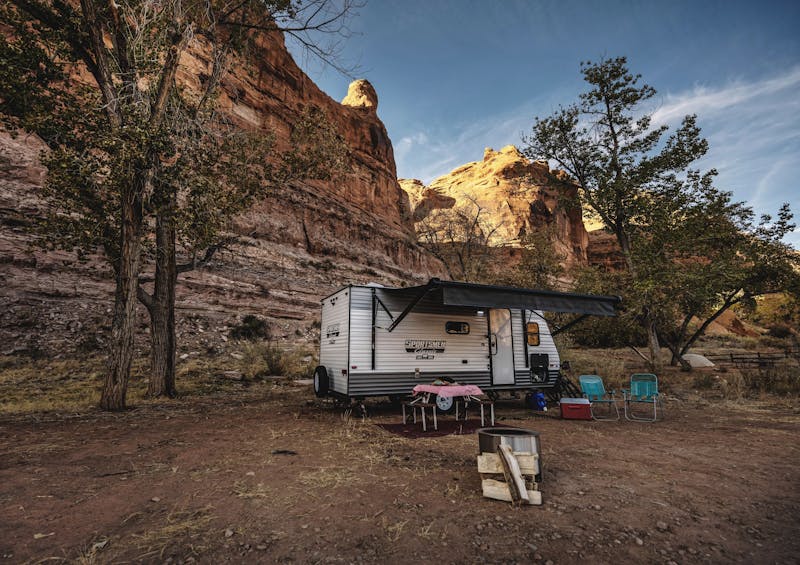 02
2 of 3
Power awning
With a simple push of a button, you can have immediate shade and protection. Make sure your power awning is made of durable material (like vinyl or acrylic fabric) and provides adequate coverage for your needs.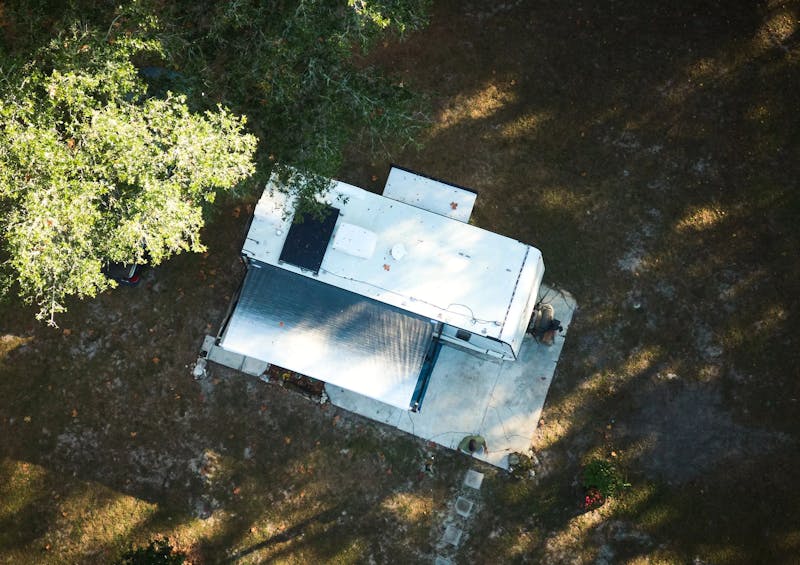 03
3 of 3
Rooftop solar panels
When considering rooftop solar panels, it's important to assess your energy needs, the solar panel capacity, battery storage, and the overall system design. Consulting with your dealer or a technician can help ensure that you choose the right configuration for your specific needs.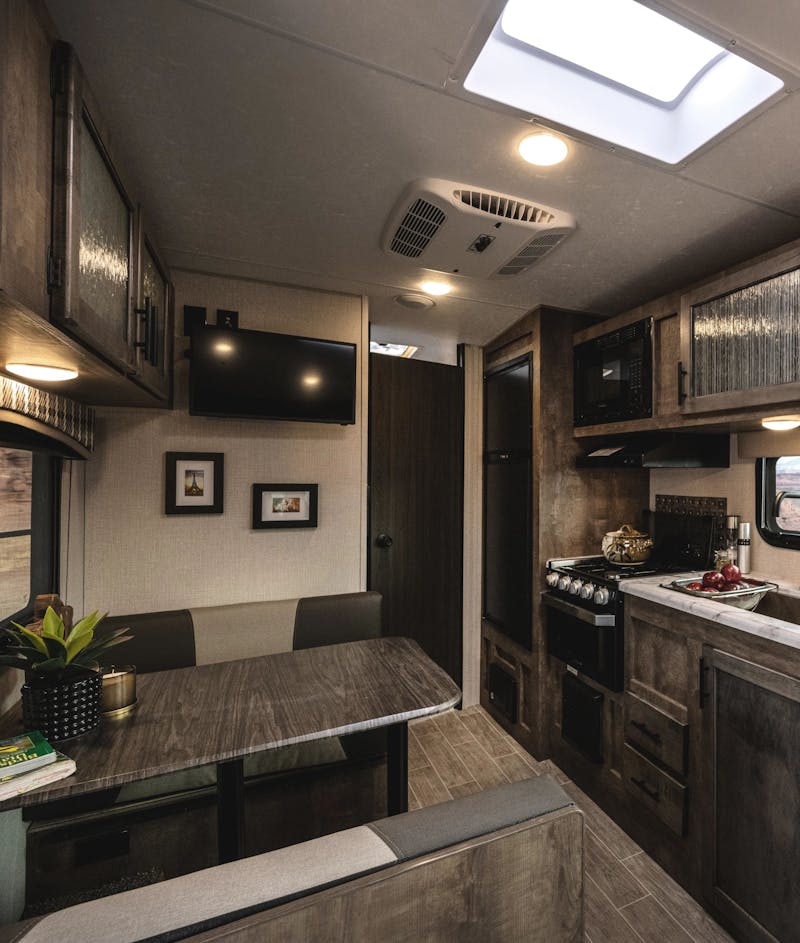 3 Images
Premium Features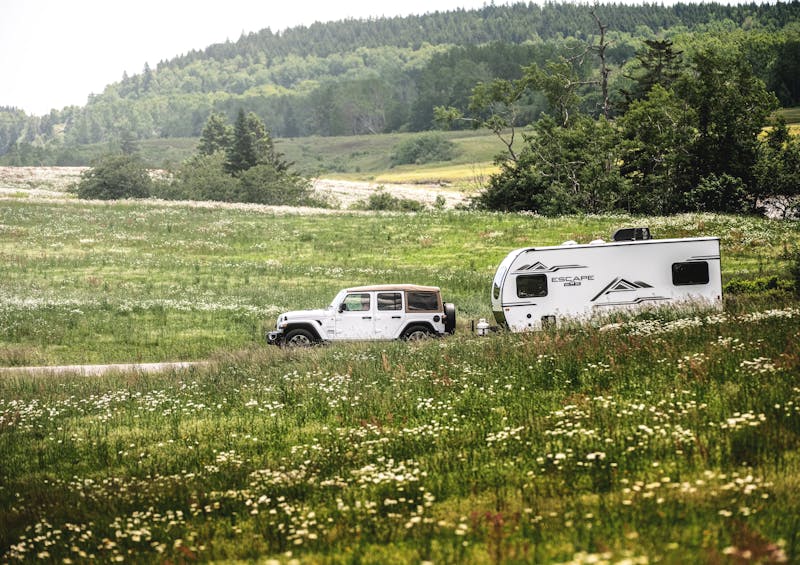 01
1 of 3
Dual axle
This helps improve weight distribution, and enhances overall driving and handling. If your lightweight travel trailer has a dual axle, make sure it also has high-quality suspension systems.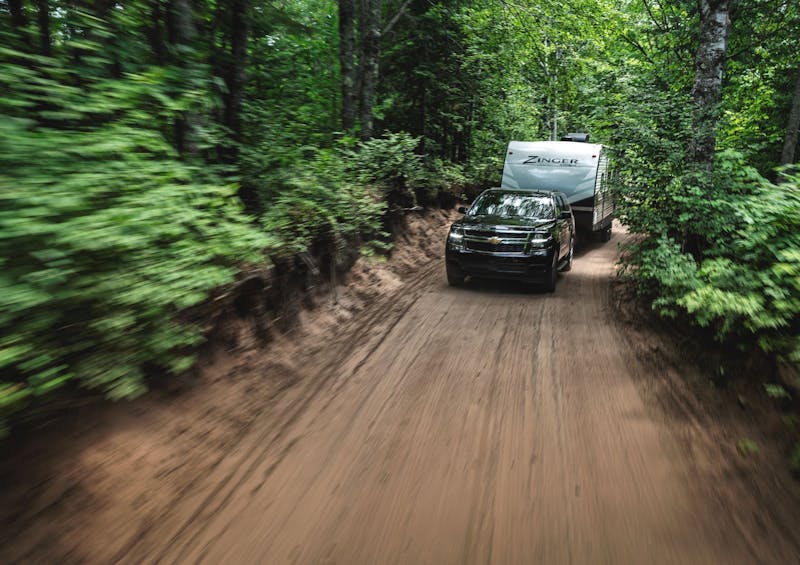 02
2 of 3
Built-in safety system
This can include driving systems, like blind spot sensors and tire pressure monitors, as well as security systems, like alarms and motion-sensing exterior lights.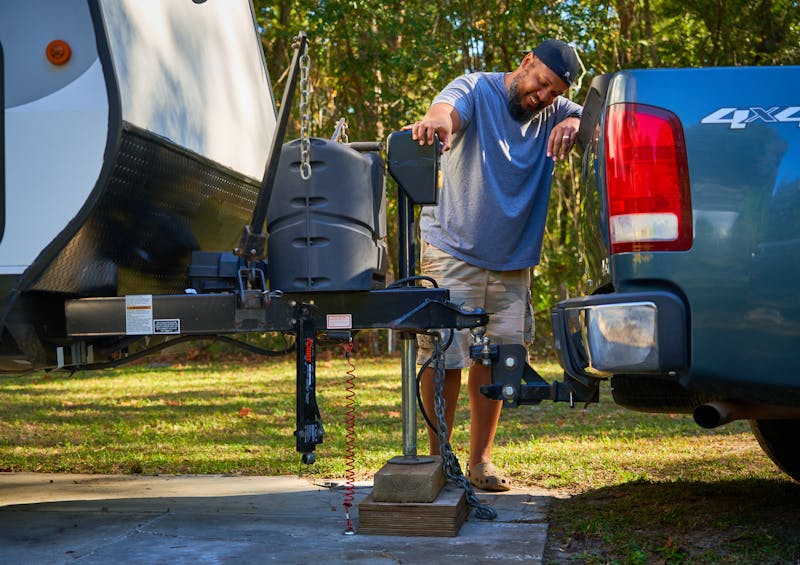 03
3 of 3
Power tongue and stabilizing jacks
These two features will make setting up your lightweight travel trailer a breeze. Both help provide easy operation and a level, steady set-up.
Featured Lightweight Travel Trailers from the THOR Family of Companies
Explore all Lightweight Travel Trailers
View all
Find Your Perfect RV
Whether you're new to the world of RVing or you're ready to narrow your search, we're here to help you sort through it all and find the RV that's right for you. Explore RVs based off of your lifestyle and the features important to you.
Find Your RV