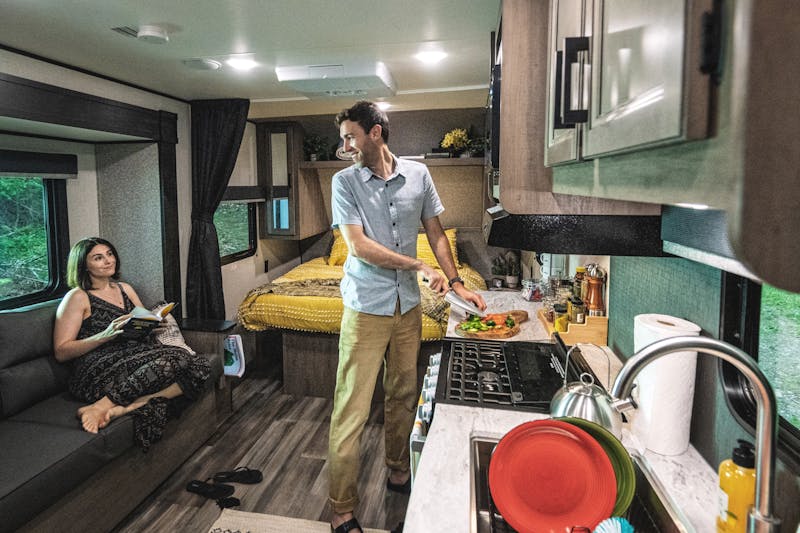 The future of camping. Pure and simple.
We are seekers and boundary pushers, and this is our time. Time to chart our own course. To leave with nothing but our gear and a free spirit and to discover everything along the way. Starcraft RV has been satisfying adventure seekers for over 50 years with imaginative lineups of RV travel trailers and more. Our heritage is deeply rooted in family values, exceptional craftsmanship, and leading-edge innovation. Like you, we look forward to seeing where our next journey takes us. Create your next experience of a lifetime in a Starcraft RV – it's camping, pure and simple.
Starcraft Travel Trailers
Find Your Perfect RV
There are so many different types of RVs, there's definitely something for everyone. But don't let having so many choices overwhelm you; we're here to help you sort through it all and figure out what you need and want.
Explore More Starcraft RV's