Some of the best secret ski spots in the west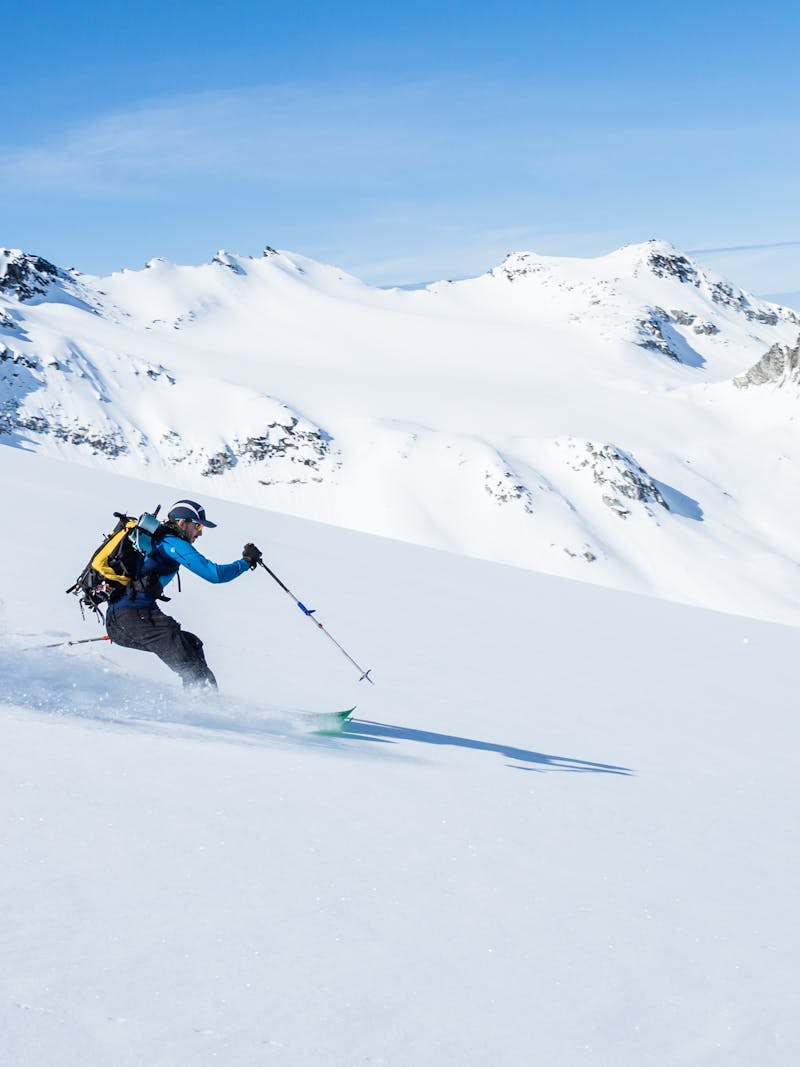 This guide first appeared on Roadtrippers in November 2019.
Almost everyone knows that Vail, Park City, and Mammoth Mountain offer some of the best skiing in the western United States. But with these incredible spots often comes big prices and massive crowds. To help avoid that, we've highlighted some equally-amazing places that maybe aren't as well known as some of the others... From a pristine resort in Canada all the way down to a small mountain town in New Mexico, these are some of the best secret ski spots in the west.
Nestled right in the middle of the Canadian Rockies, Fernie Alpine Resort is the pride and joy of this 5,000-person mountain town. And while most skiers tend to visit the more popular Whistler or Lake Louise resorts, we think Fernie offers some of the best packed and powder conditions in all of Western Canada. In fact, the Fernie Alpine Resort is known for its 100 feet of snowfall every season. If you're looking for a convenient way to ski these snowy slopes, the resort does offer free RV parking, power hookups, and washrooms during the winter, but only for the day. There is long-term, overnight RV parking available, but you'll need to pay a small fee and act quickly as space is often limited.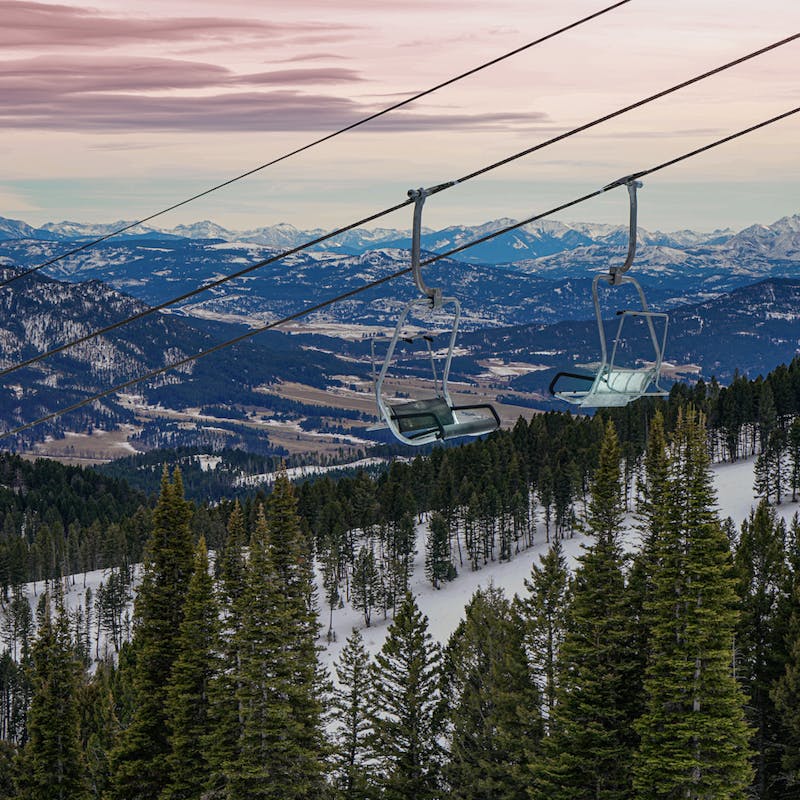 Popular with Montana State University students and Bozeman residents, Bridger Bowl has over 2,000 acres of near-perfect skiable terrain. And while many people are drawn to the big hills of Whitefish and Big Sky, Bridger Bowl offers a variety of landscapes including long, wide-open slopes, glades, chutes, and gullies. From young beginners all the way to seasoned experts, there is something for everyone at Bridger. The resort does allow overnight RV parking, but there are some things to be aware of: Every RV must be self-contained, you need to contact the resort first to find out where to park, and you could be plowed in.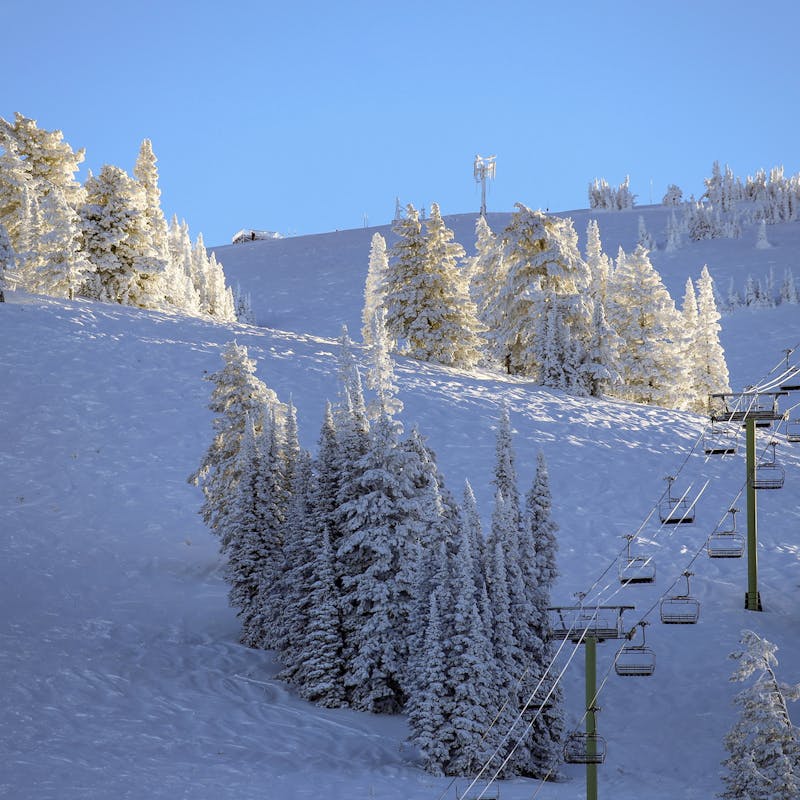 With a summit elevation of nearly 10,000 feet, Grand Targhee Resort is never short on snow. It's also never short on family fun, and makes a point to provide both a family-friendly atmosphere and a variety of kid-specific activities. Grand Targhee's season typically opens in November and most of the lifts run every day from 9 a.m. to 4 p.m. The ski resort does have slopeside lodging, but it can book up pretty quickly. Another (much more affordable) option is to camp at the resort for $22 per night. RV camping is only allowed in Lot #4 in the Moose and Wolf rows, and there is a maximum stay of seven consecutive nights. You can buy your camping passes at the lodge front desk.
4. Pomerelle Mountain Resort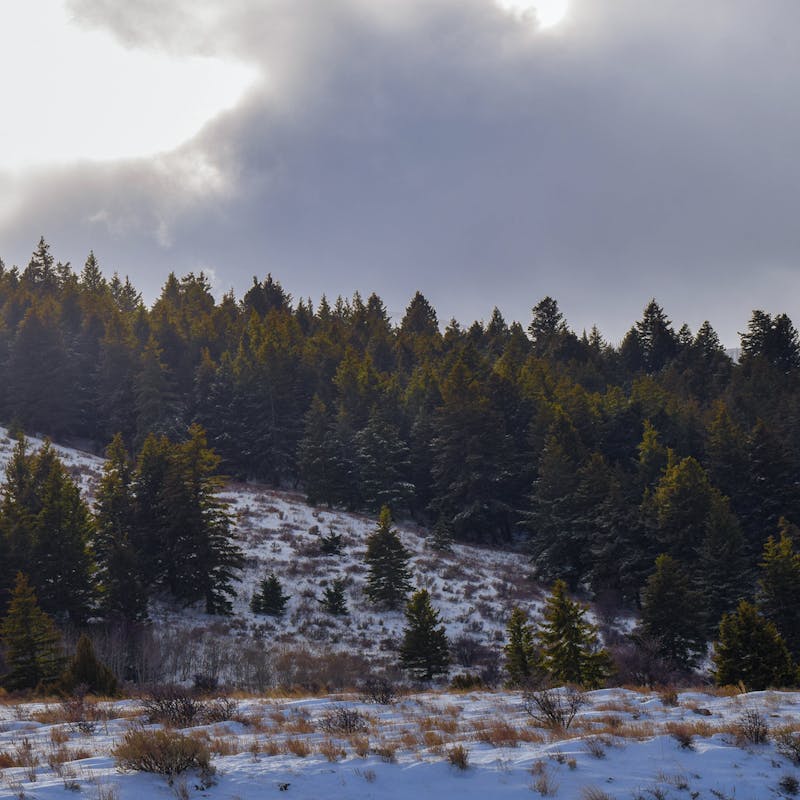 Catering specifically to families enjoying and learning to ski, this southern Idaho resort features 24 expertly groomed slopes and a variety of lifts. With an annual snowfall of 40 feet, Pomerelle Mountain Resort is usually one of the first Idaho ski resorts to open—yet it won't draw the same crowds like Sun Valley or Tamarack. During peak winter months, the resort operates seven days a week and five nights a week (yes, weather permitting, you can even ski at night). At the base lodge, you'll find plenty of places to relax, multiple different shops, and a delicious cafeteria. If you choose to spend the night, Pomerelle does offers overnight parking, just make sure your RV is self-contained.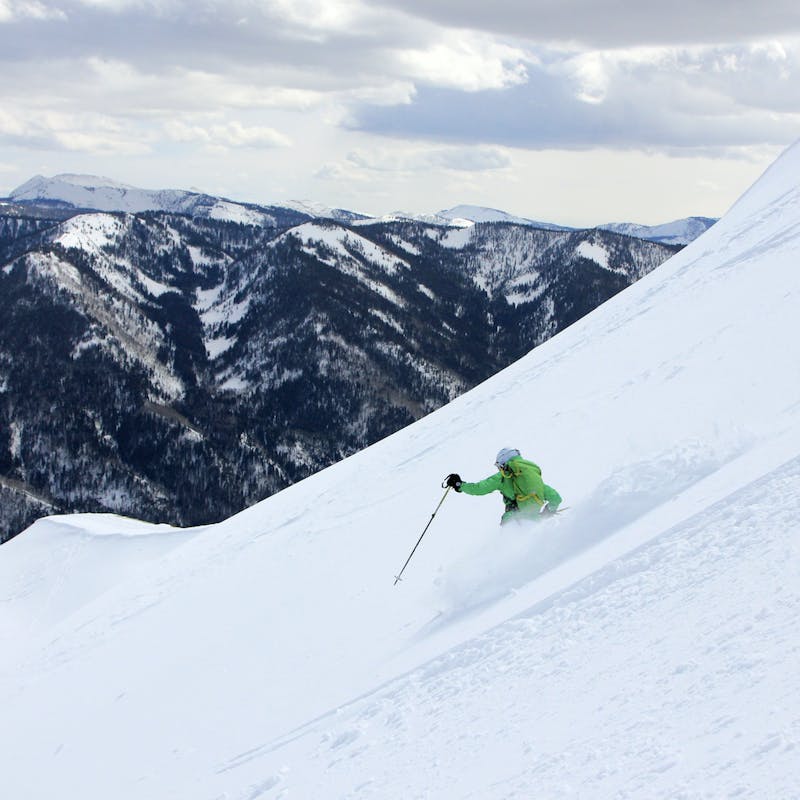 Far enough away from Salt Lake City and Park City to avoid major crowds, Powder Mountain is one of the better, but lesser known, ski resorts in all of Utah. Despite being surrounded by some world-renowned spots, Powder Mountain is actually the largest ski resort in the U.S. when it comes to skiable acreage (8,464 acres). The resort has 154 trails, nine lifts, and two terrain parks. The town of Ogden serves as the gateway to Powder Mountain, and not only offers numerous hotels and places to stay, but also houses two popular RV parks. Both parks—Century and Fort Buenaventura—are only about 20 miles away from the resort and offer plenty of amenities. Plus, by camping at lower altitudes, it won't be as taxing (or as freezing) on your RV.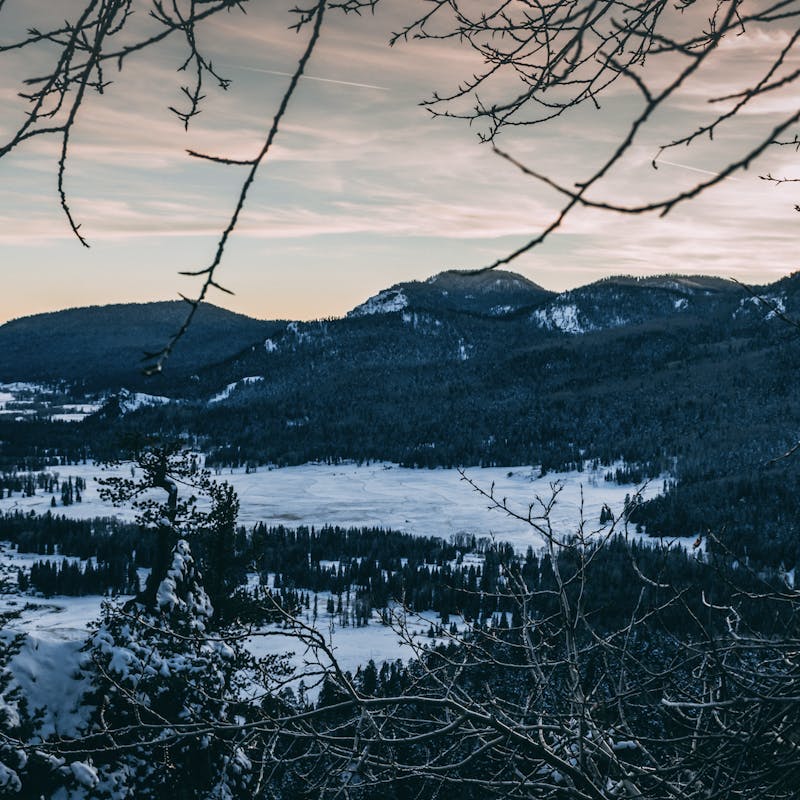 When you think of skiing in Colorado, you probably immediately picture Aspen, Vail, or Breckenridge. But this little hidden gem down in South Fork offers a ton of powder without a ton of long lines. While slightly smaller, with only a few major lifts, you can still pack some excellent skiing. Trails range from beginner to extreme, and you can even access some of the runs via backcountry gates at the top of the hills. Wolf Creek is also one of the few resorts in the state that has an official policy allowing overnight RV parking. When you arrive, contact the Base Operations staff—look for the parking attendants with orange flags—to assist with both day and night parking. If you arrive after hours, you are welcome to park in the main parking lot.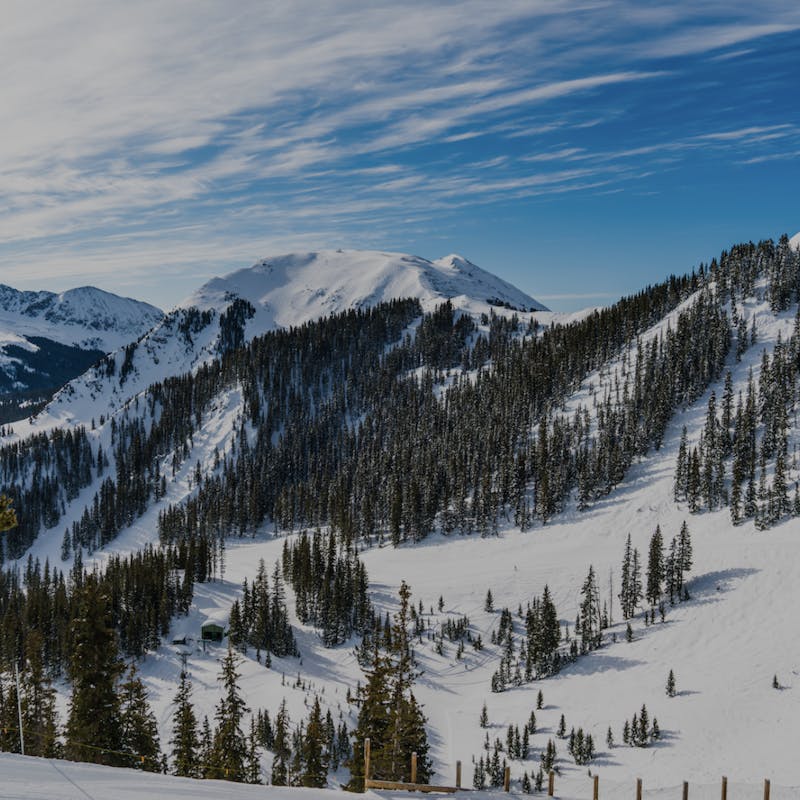 An ideal spot for those who are new to skiing, nearly half of the vast terrain at Taos Ski Valley is dedicated to beginner and intermediate runs. Experts can enjoy the legendary Taos steeps, while families and non-skiers can ride the chair lift up 12,450 feet—the nation's fourth highest lift-served summit. Taos is also extremely RV-friendly. The resort offers free RV camping in the Deer Lot on a first-come first-serve basis for up to seven days. And while there are no hook-ups available, generators are allowed. It's never been easier to walk directly out your home and reach the slopes!
Take this trip yourself
The mountains in the west are calling and we think you should listen... These rare gems are full of fresh snow, stunning views, great terrain, and maybe an après-ski at the end of the day. Each place not only brings you to a different resort but a different state with its own unique charm.
Photo Credit: DCrane / shutterstock; Timothy Yue / shutterstock; Morseofphoto / shutterstock; CSNafzger / shutterstock; Ryann Anderson / shutterstock; Johnny Adolphson / shutterstock; claprath / shutterstock; Roschetzky Photography / shutterstock
Find Your Perfect RV
Whether you're new to the world of RVing or you're ready to narrow your search, we're here to help you sort through it all and find the RV that's right for you. Explore RVs based off of your lifestyle and the features important to you.
Find Your RV