Some of the Best Secret Climbing Spots in the West
Want to enjoy some epic rock climbing, but don't want to do it with a ton of other people? Well, these spots offer just that...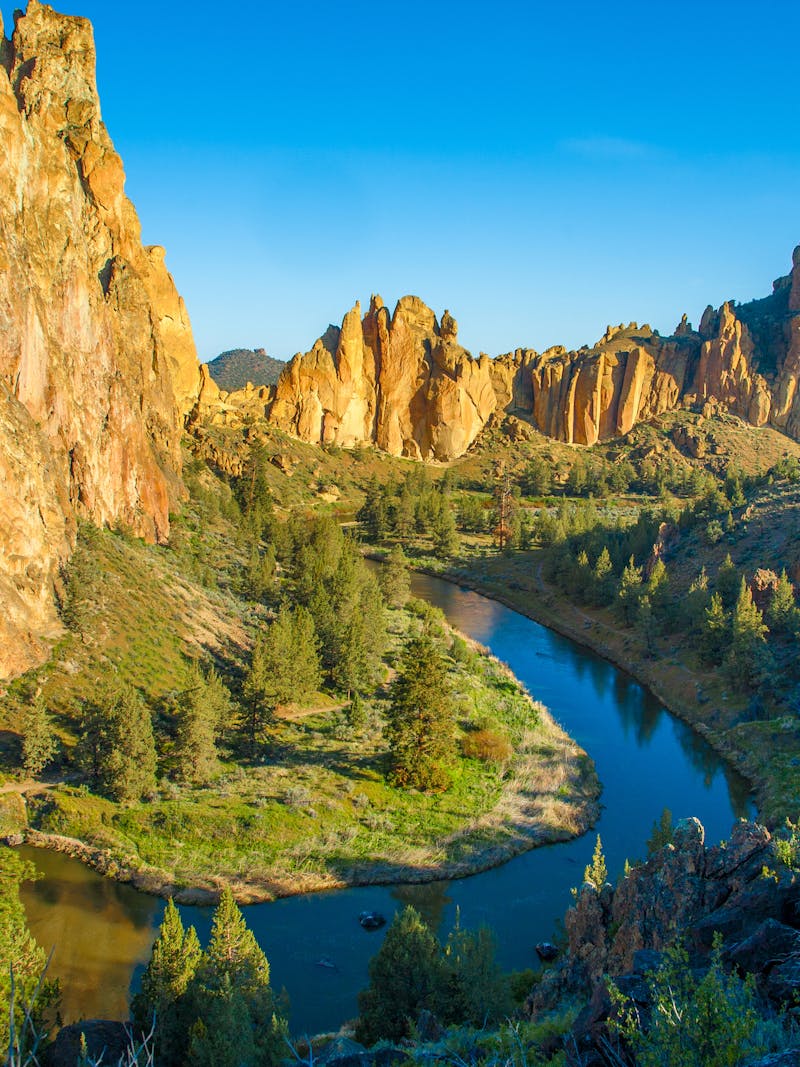 This guide first appeared on Roadtrippers in March 2020.
People come from all over to climb in places like Yosemite, Joshua Tree, and Moab. And while those places do offer some world-class rock climbing, there are plenty of other spots in the west that can take you to new heights, but without the influx of crowds. From massive granite walls in Northern Washington to smooth sandstone boulders in Southern California, we've gone up and down the western states and picked some of our favorite secret climbing spots.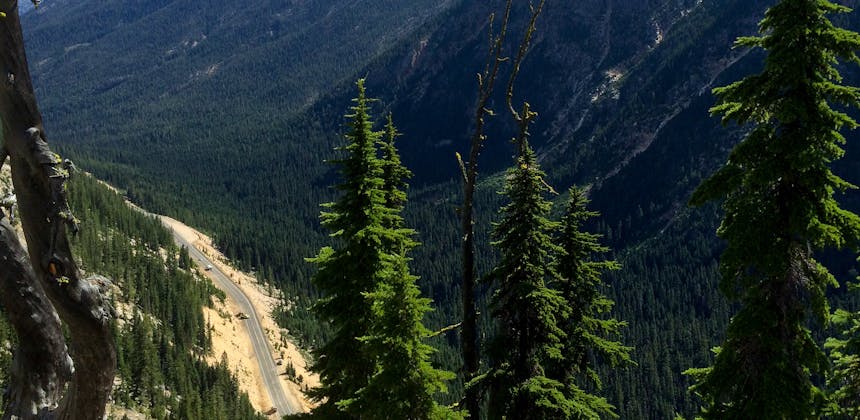 Part of the Cascade Mountains in northern Washington State, Washington Pass is a long stretch of peaks that offers some of the most stunning—and most wild—climbing in America. Full of massive granite walls, the rock quality throughout Washington Pass is exceptional. If you're into traditional climbing (often called trad climbing) that offers a lot of unique challenges, or enjoy some narrow crack climbing, then this is the spot for you. Most people have a tendency to skip over Washington Pass and head up to Squamish, BC, or down to Northern California, leaving this pristine range pretty much crowd-free. In addition to the lack of people, there are also plenty of places to camp along Highway 20—offering both RV-friendly sites and easy access to the peaks. Just be sure to visit in the summer when the rain has subsided and the snow has (nearly) melted.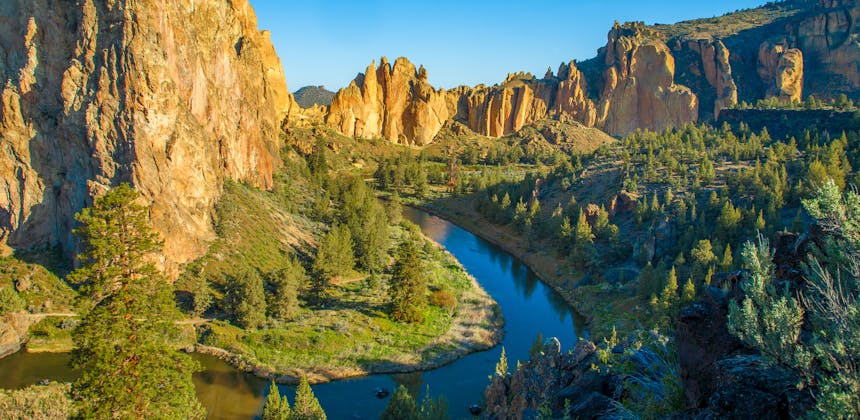 Despite being known as the birthplace of U.S. sport climbing, Smith Rock State Park is still a bit of a hidden gem. There are nearly 2,000 different routes, so climbers of all levels have a ton of options. In fact, Smith Rock is home to the world's very first 5.14a (for you non-climbers out there, this is the grading scale for how difficult a climb is and it usually starts at 5.0). Much of the park, especially throughout the river gorge, is made of basalt columns and provides very steep, very straight climbs. If you're newer to climbing, we suggest starting in the gorge near the Crooked River basin—there are less people in this area and more rock types to choose from. And while Smith Rock State Park only allows walk-in camping, there are three RV parks and an RV dump station all within a 15-mile radius of the park. We recommend Crooked River Ranch RV Park. It's only a 20-minute drive from the park entrance and it offers a bunch of family-friendly amenities and activities, including a swimming pool and a golf course.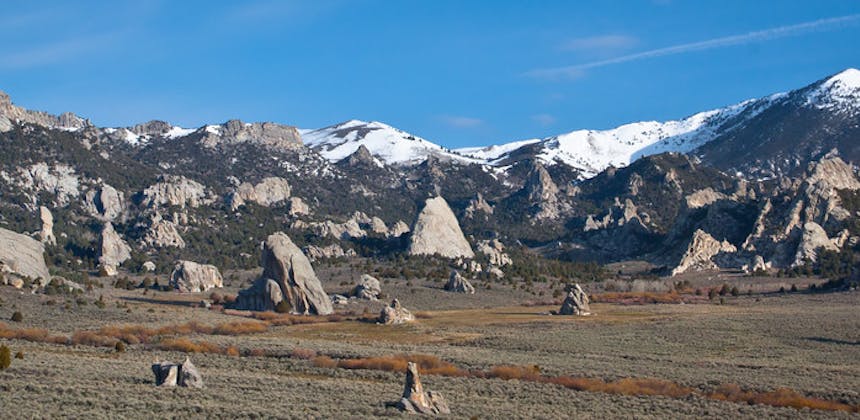 3. City of Rocks National Reserve
The name alone sounds like a haven for rock climbers. City of Rocks National Reserve in Southern Idaho has some of the most impressive and unique terrain on the planet. The mountains and cliffs in City of Rocks are covered with a metallic, varnish-like mineralization that, over time, forms an abundance of pockets, edges, and shapes. The result is a total mixed bag of climbing styles—the only limitation is that bolt climbing is restricted. City of Rocks covers over 14,000 acres, so you may want to take your time here. There is plenty of BLM land for free camping and boondocking, or you can pay to stay at one of the 64 designated campsites inside the reserve.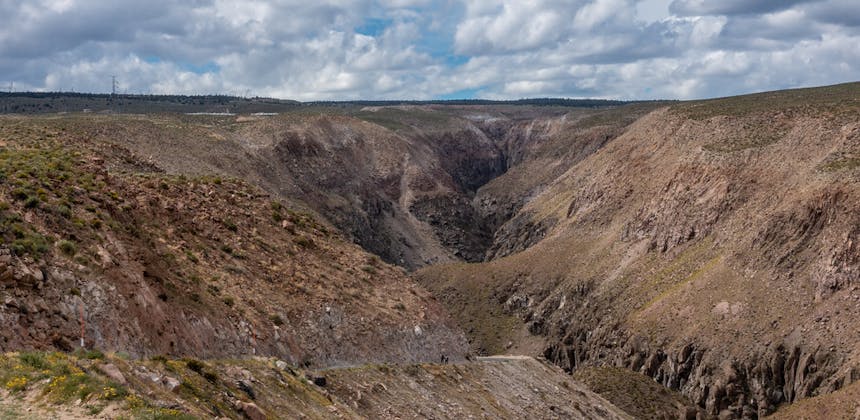 It's not uncommon to hear local climbers refer to the Owens River Gorge as an outdoor climbing gym. Located about halfway between Mammoth Lakes and Bishop, the Owens River Gorge has the highest concentration of sport climbing routes in all of California. But don't let that deter you from visiting. The ability to place bolts into the rock (this is what classifies it as sport climbing) makes it great for both beginners and experienced climbers alike. However, to access some of the best stretches of climbing wall, you may have a hike a bit. There is public parking located about five miles off Highway 395 on Gorge Road. From there, you can either walk down the access road or take the roughly built steps down into the river valley. Like City of Rocks, there is a ton of BLM land in this area, but we recommend staying in one of the many campgrounds along Highway 395. Try one on the opposite side of the highway from the gorge, such as East Fork or Rock Creek, to get some greenery and much-needed shade.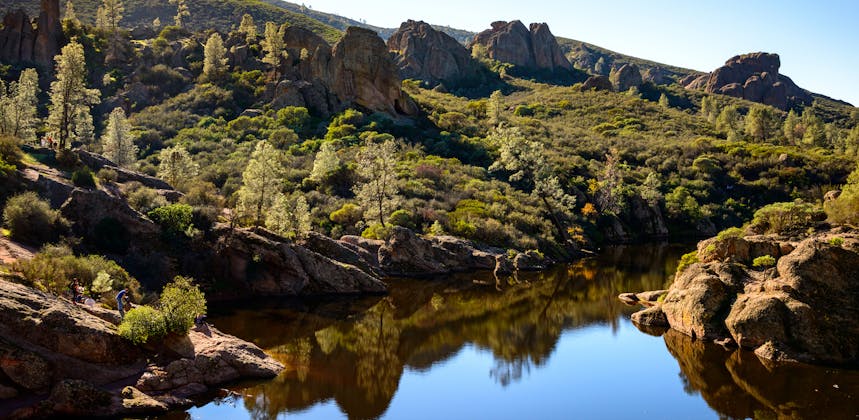 5. Pinnacles National Park
We'd be remiss to not include at least one national park on our list. But rather than choosing one like Yosemite or Joshua Tree—which get flooded with climbers every year—we chose Pinnacles National Park, and here's why. Pinnacles National Park was formed by years of volcanic activity and earthquakes, giving it plenty of rocky spires and pinnacles that have long attracted climbers. You can enter the park from either the east or west side, with both entrances providing access to numerous different climbing routes. The distinction between the two sides is the rock type—the rock on the west is weaker than traditional granite and "gives" a bit more, while the rock on the east is harder and less crumbly. Additionally, the season at Pinnacles runs nearly year-round, with the exception of summer when temperatures get uncomfortably hot. Some climbing routes will close from January to July in order to protect nesting for the California condor, so always double check before making your way out there. Pinnacles Campground is located on the east side of the park and offers RV sites with electric hookups.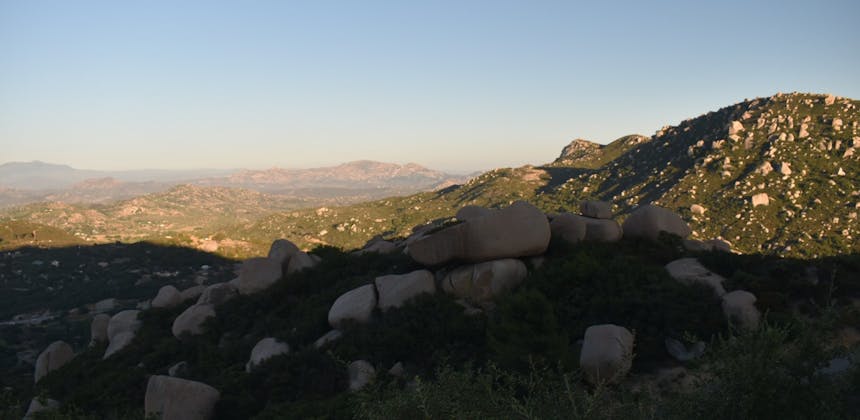 Most people come to Mount Woodson Trail to take a picture on the super thin cliff overhang called Potato Chip Rock. But we say, skip the photo and try some of the epic bouldering that has put Mount Woodson on the climbing map. Made up of hundreds of boulders of all sizes, Mount Woodson is a paradise for those looking to push their bouldering to new limits. There are some decent top rope and lead climbs as well. Many of the boulders are accessible right off Highway 67 and Poway Road, but you can also park at Lake Poway ($4 per vehicle) and access more spots via marked trails. The closest place to camp is about 14-miles away at Dos Picos County Park. Here you'll find partial hookup sites, an RV dump station, and coin-operated showers.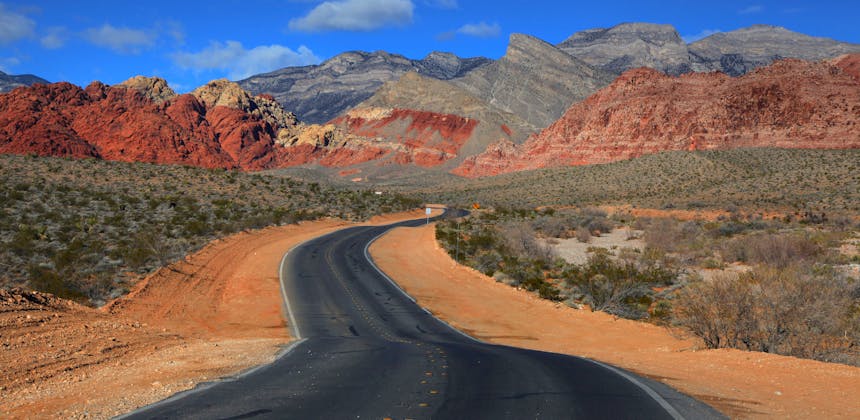 7. Red Rock Canyon National Conservation Area
Just outside the glitz and glam of Las Vegas lies a rock climbers retreat. Red Rock Canyon National Conservation Area not only features some of the most stunning desert climbing in the country, but it's an excellent place to post up for the winter. While most people venture to Moab for winter climbing, we recommend checking out Red Rock Canyon instead. The area is easily accessible, well-marked, and full of both simple day crags and massive multi-pitch routes. Keep in mind that the Red Rock Canyon loop road closes at night. So, if you want to try an extra long climb, be sure to get a late exit permit or face a very expensive ticket. Another thing to note is that Red Rock Canyon National Conservation Area has just one developed campground. Located two miles east of the visitor center, this campground does allow RVs but there are no hookups, no dump stations, and no showers. Reservations are allowed, but spots book up quickly—especially from September through April—so be sure to plan ahead.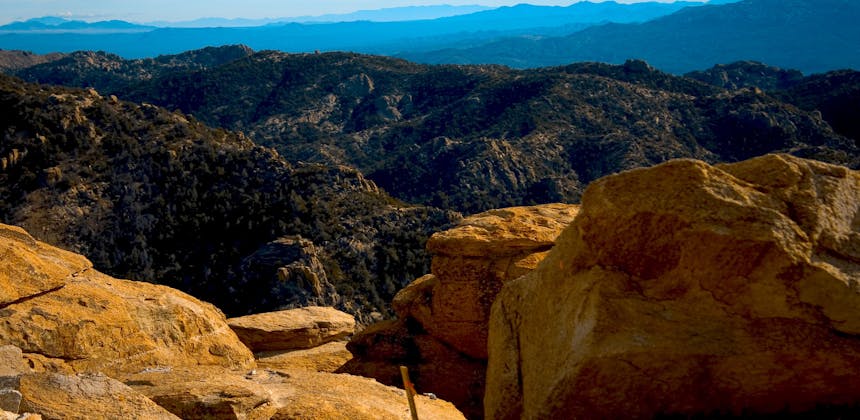 One of the largest expanses of climbing in the Southwest, the Santa Catalina Mountains might not be known for world-class climbing but the sheer number of climbs and the ability to do so year-round makes this one of the best spots. Overlooking the city of Tucson, Mount Lemmon is just one of the many peaks that make up the Santa Catalina Mountains, but its name has been applied to the entire range due to its immense popularity. Made of solid granite, Mount Lemmon has over 1,500 climbing routes, most of which cater to trad climbers. General Hitchcock Highway is the main road leading up to Mount Lemmon, and you'll find plenty of campgrounds along the way. Spencer Canyon Campground and Rose Canyon Campground are two worth checking out, but both have a max RV length of 22 feet. If you need something bigger, there are plenty of RV parks closer to Tucson that can accommodate much bigger units.
Take This Trip Yourself
Whether you make it to all eight of these places or spend a few days in just one, you're bound to have a great climb. And if you do decide to climb all the mountains, we recommend starting in the summer at the top of the map and working your way down (this way you'll reach Arizona in the late fall and avoid its brutal summer sun). Just don't forget to pack a full rack and a few extra ropes for the journey.
Photo Credit: Fil.Al / Creative Commons; Bob Pool / Shutterstock; High Trails / Creative Commons; mjhbower / Creative Commons; Zack Frank / Shutterstock; John Pawluk; SNEHIT PHOTO / Shutterstock; LouLouPhotos / Shutterstock
Find Your Perfect RV
Whether you're new to the world of RVing or you're ready to narrow your search, we're here to help you sort through it all and find the RV that's right for you. Explore RVs based off of your lifestyle and the features important to you.
Find Your RV