When catching a fish can mean both dinner and an invaluable lesson in resilience
A mother from California opens up about how camping and the great outdoors are teaching her three children to be more creative and more patient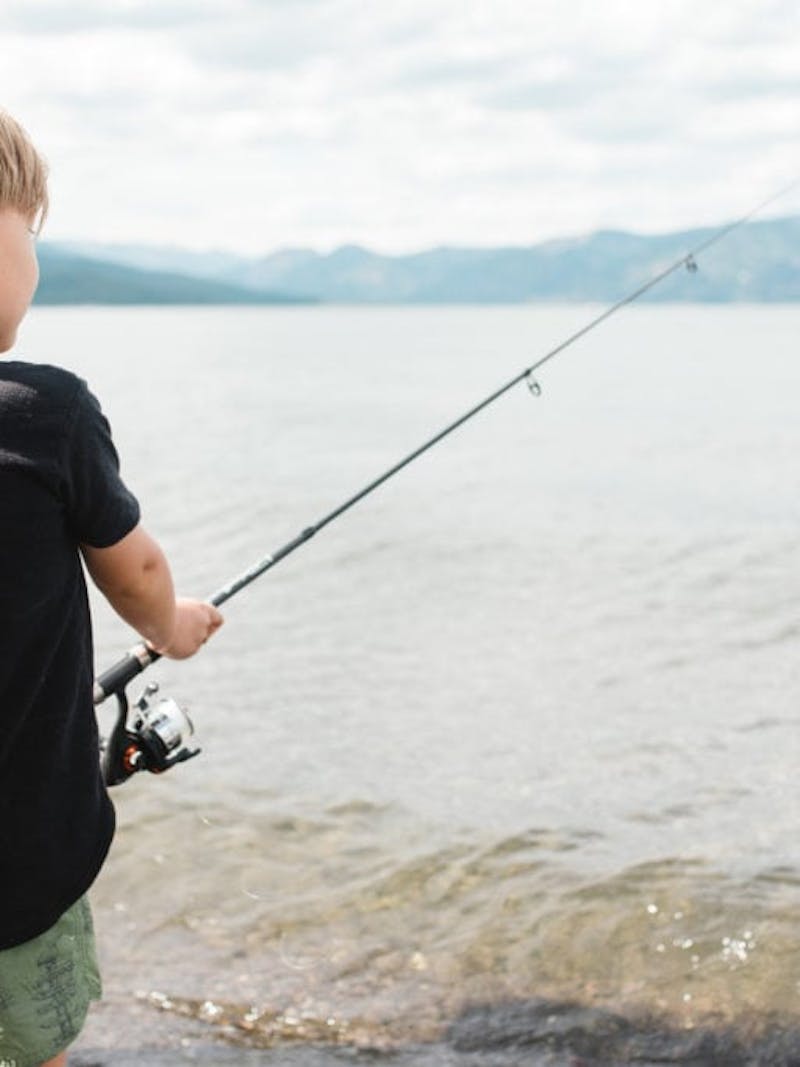 This story first appeared on Roadtrippers in September 2019.
The air felt thick with excitement, impatience, and wildness. My family and I were camping deep in West Yellowstone, a small town nestled among towering mountains and giant pine trees in Montana. The water on Hebgen Lake was like glass, reflecting the fast-moving clouds dancing across the sky.
Our son Lennix was anxiously scooting along the bench of my brother's small boat, reeling in his fishing line for what seemed like the 500th time that day. Disappointment hung heavy across his shoulders as the hours ticked by.  And then, it finally happened. There was a tug at the end of the line and a shrill squeal: "I think I caught one!"
My husband and I rushed to his side and helped Lennix reel in his very first fish, pulling a beautiful rainbow trout off the end of his line. We steered the boat back toward shore as our three kids each took turns holding the fish and admiring its soft pink and brown scales.
Back on shore, my brother—a Montana local and fish guru—started showing the boys how to clean and gut the day's catch, while my daughter opted to help my sister-in-law and I get the campfire going for dinner. As I sat near the flames and watched my children pass the time as dinner cooked, I couldn't help but notice how completely free they seemed.
Each one took turns acting out the youthful tales in their heads, all while building stick huts with their dirt-caked hands. Their happiness wasn't dependent upon technology or toys or the constraints of playground guardrails—joy was found by grabbing a handful of the smooth stones along the shore and skipping them over the glassy water.
In those moments, I was witnessing unguided creativity and freedom as our children worked together to build, create, explore, and imagine new worlds of their own. It is so easy to get lost within the noise of daily lives—the to-do lists, the endless obligations, and the after school activities. Our kids are each in different phases of their lives learning multiplication, losing teeth, and forming strong opinions, or entering the "terrible twos" phase. But camping together as a family is like an exhale for all of us, forcing us to take notice of our place in nature without any obligations or hustle. We learn best here, with nature as our teacher and with time as our slow and attentive friend.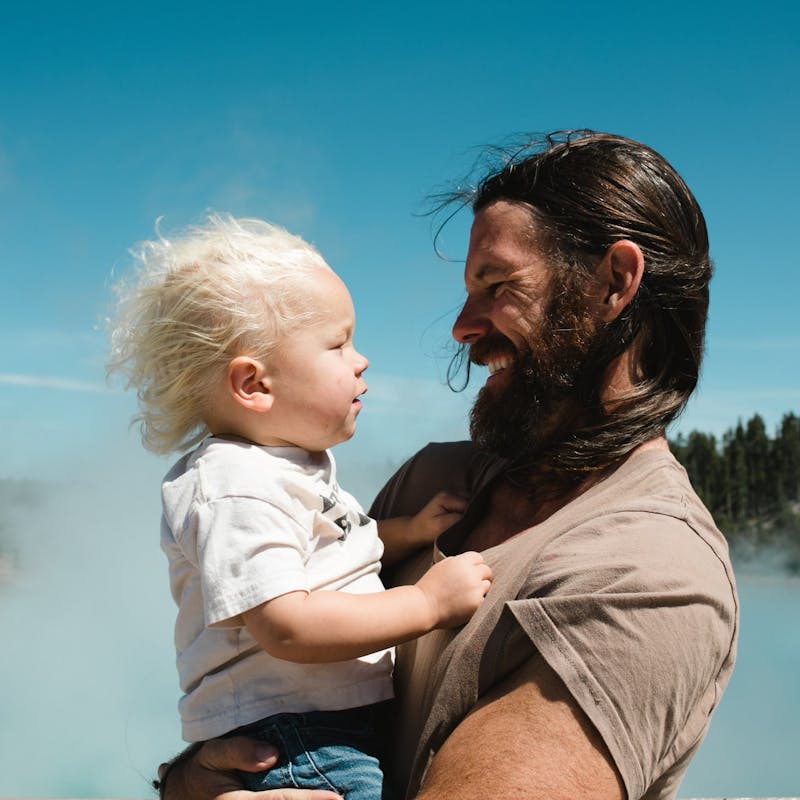 As the sun started to set over the lake, Lennix could sense the shift in temperature and climbed into my lap to get warm by the fire. I wrapped him up into my arms, fully taking advantage of any cuddles that I could get from my fast-growing 6-year-old boy. Meanwhile, my husband hungrily peeked into the foil packet resting over the fire and announced, "The fish is done!"  Everyone ran over to grab their plates and Lennix bounced up and down, beyond excited to finally taste the fruits of his labor. The anticipation was building as we divided the flaky trout onto each of our plates. Like a ceremonious backdrop, the sky was streaked with pink and purple as we tasted our first bites of perfectly cooked rainbow trout. To Lennix, that fish tasted like patience, determination, and sweet, sweet success.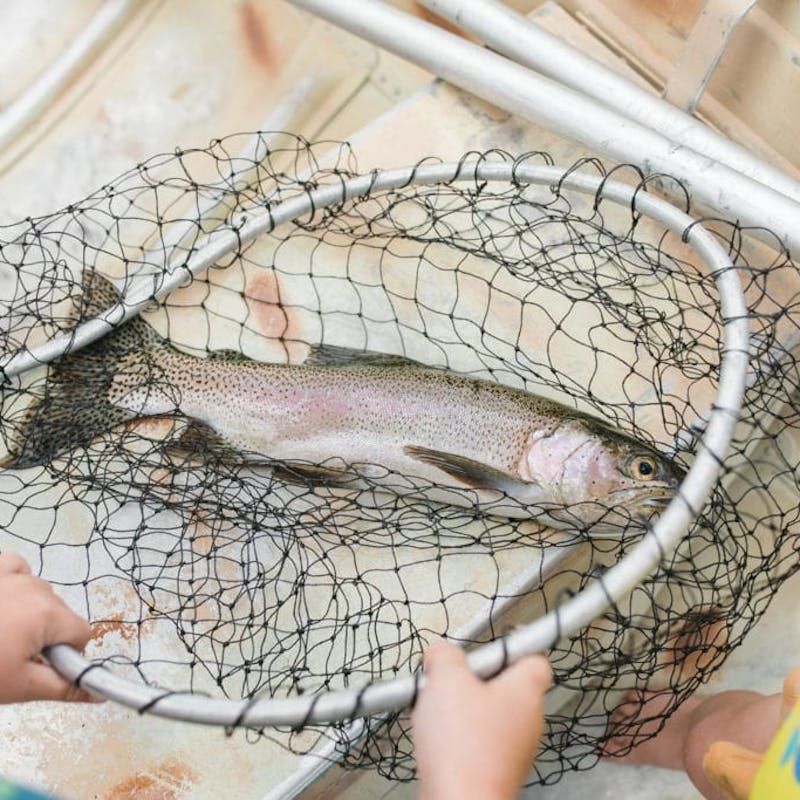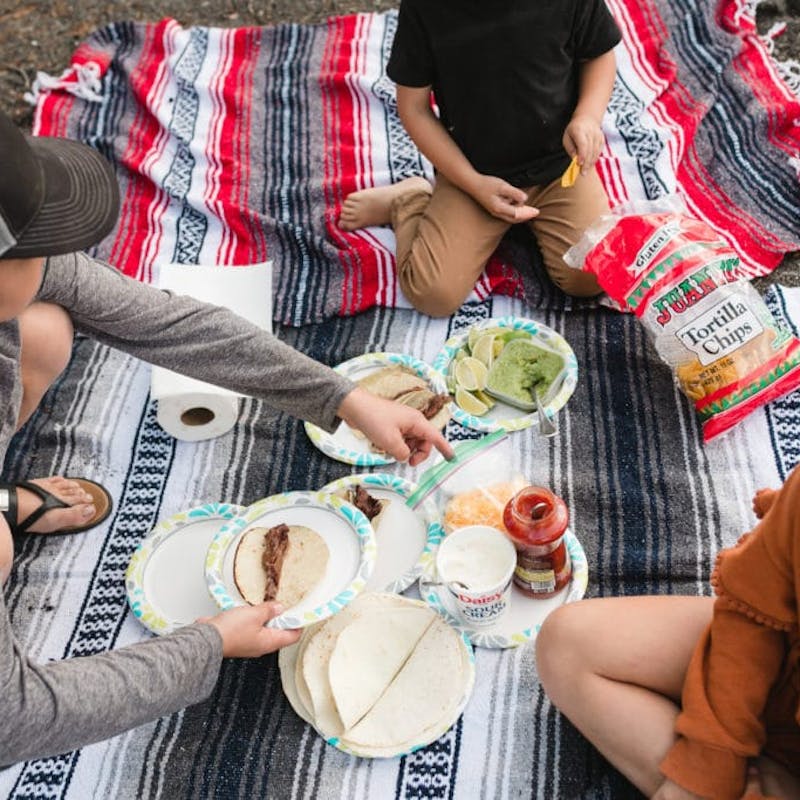 On that day, my kids learned that—like fishing—the best things in life often require both time and patience. We live in a world that rewards speed, but life is not a race. A garden doesn't bloom overnight. A mountain needs time to form. These lessons are often overlooked in our children's busy lives. Camping provides us with the time needed to slow down and be present, the space and freedom to create, and endless opportunities to peak curiosity and build resiliency.
I still hold tightly to the lessons I learned while camping with my family as a child. They've informed who I am today, what I value, and how I spend my time. I know my children will create and cherish their own memories. It's all worth remembering.
All Photos by Amber Thrane.
Find Your Perfect RV
Whether you're new to the world of RVing or you're ready to narrow your search, we're here to help you sort through it all and find the RV that's right for you. Explore RVs based off of your lifestyle and the features important to you.
Find Your RV