The Freshwater Life
with Ella and Annabel Skrocki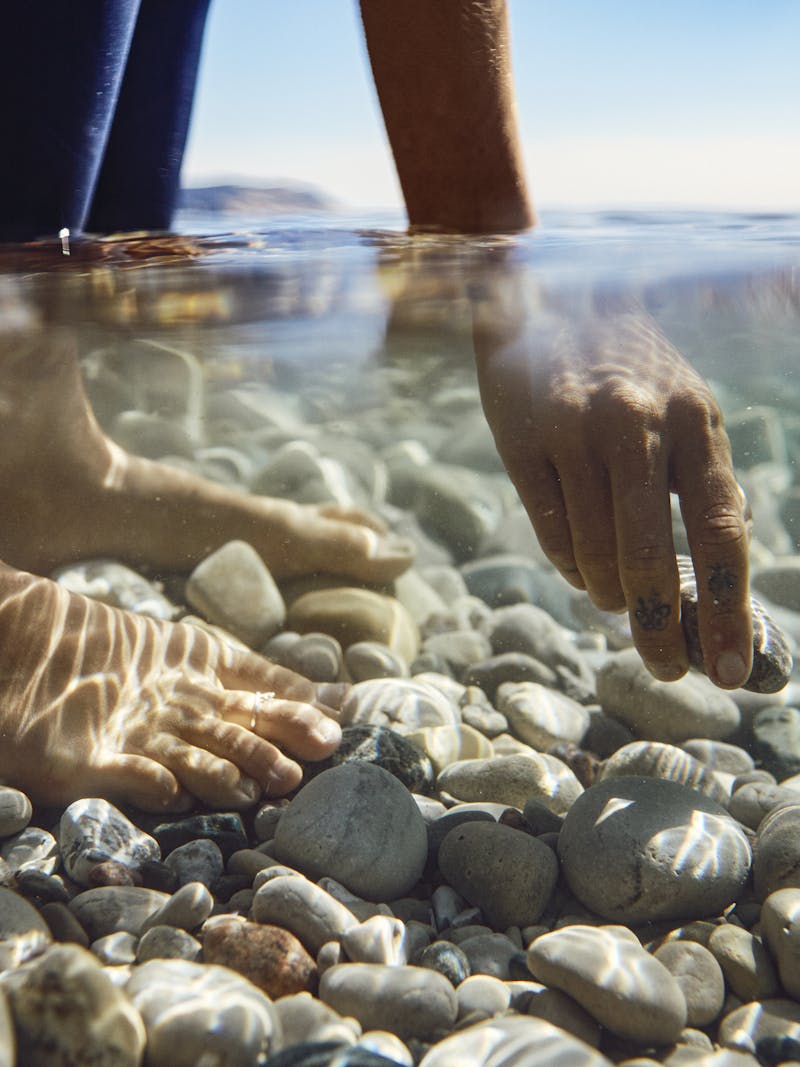 Join us along the coast of Michigan for a freshwater adventure with sisters Annabel and Ella Skrocki of Sleeping Bear Surf & Kayak in Empire, Michigan. We caught up with them to chat about their love for adventure, why travel has made their sisterly bond even stronger and how RVing and freshwater living go hand-in-hand.
What does living the Freshwater Life mean to you?
Living with freshwater life means spontaneity and adventure in all things. It means going with the flow with whatever crazy Northern Michigan weather gives you and enjoying it to the fullest. We can have some rough days where you don't see any surf and you're just driving around all day, trying to get out on the water. But that's what it's about. It's just going on that adventure, not really expecting much, but always having a smile on your face and enjoying the day.
—Annabel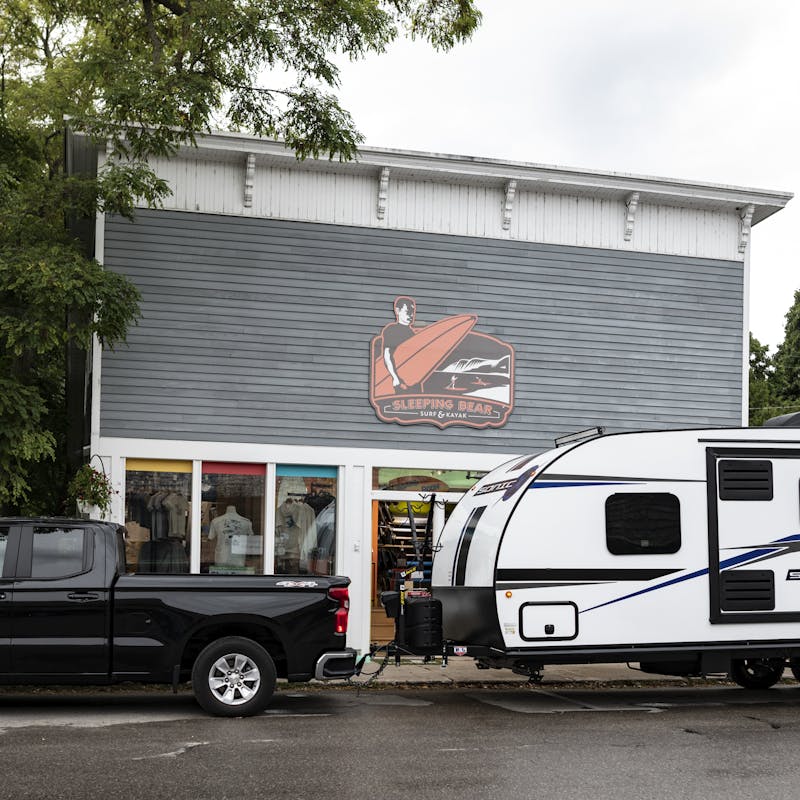 What is it like to surf together as sisters?
It's just the best. Once we get in the water, everything else just washes away. It's kind of undescribable how fun it is. I mean, it's like you've got your best friend there, but she's also my sister. I wouldn't want to surf with anybody else for the rest of my life. 
—Annabel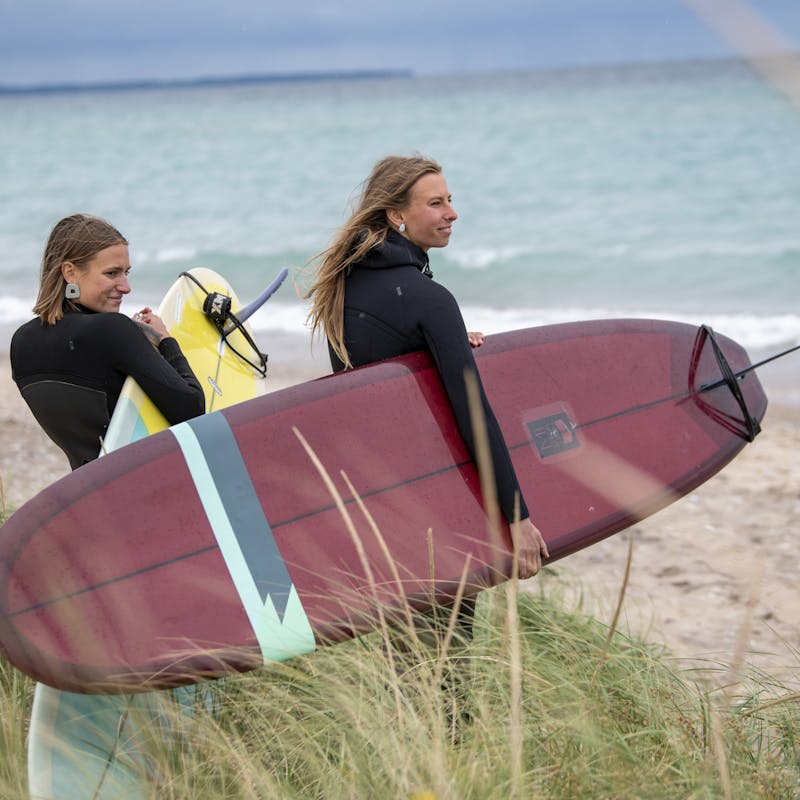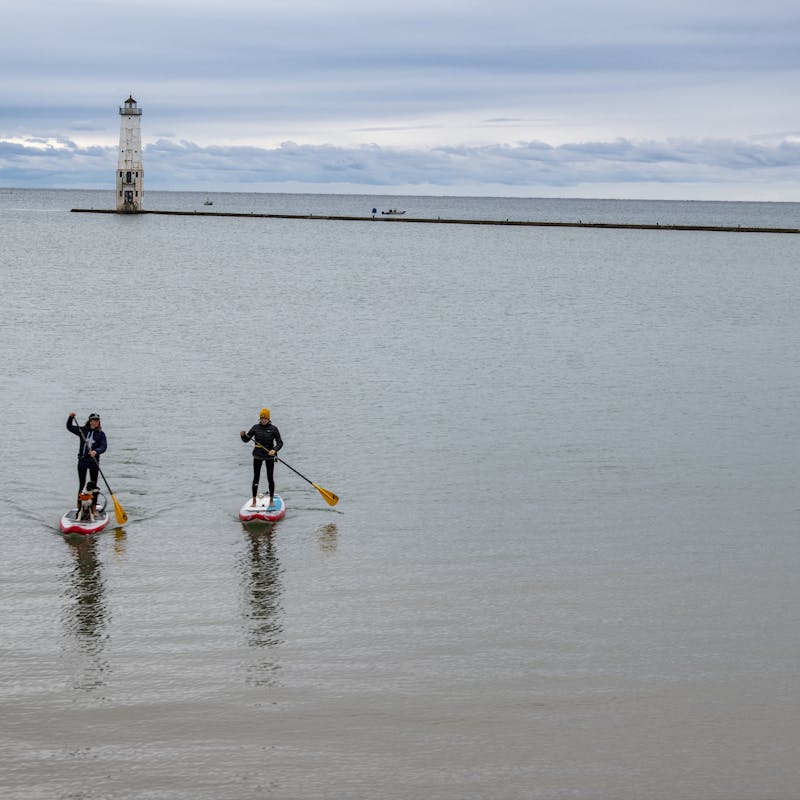 What do you like about "backyard" travel 
Traveling at home is awesome. This spring we have done a ton more backyard exploration and it's definitely elevated my love for this area. We've jumped around to different campgrounds, explored different rivers... just had the ability to spend more time at places. Typically we would hop to a hike, then take a photo, walk on back, and drive away home. I think being able to take a little staycation every now and again is really important because it deepens your relationship to the environment in your backyard. It gives me a heck of a ton more respect for my hometown.
—Ella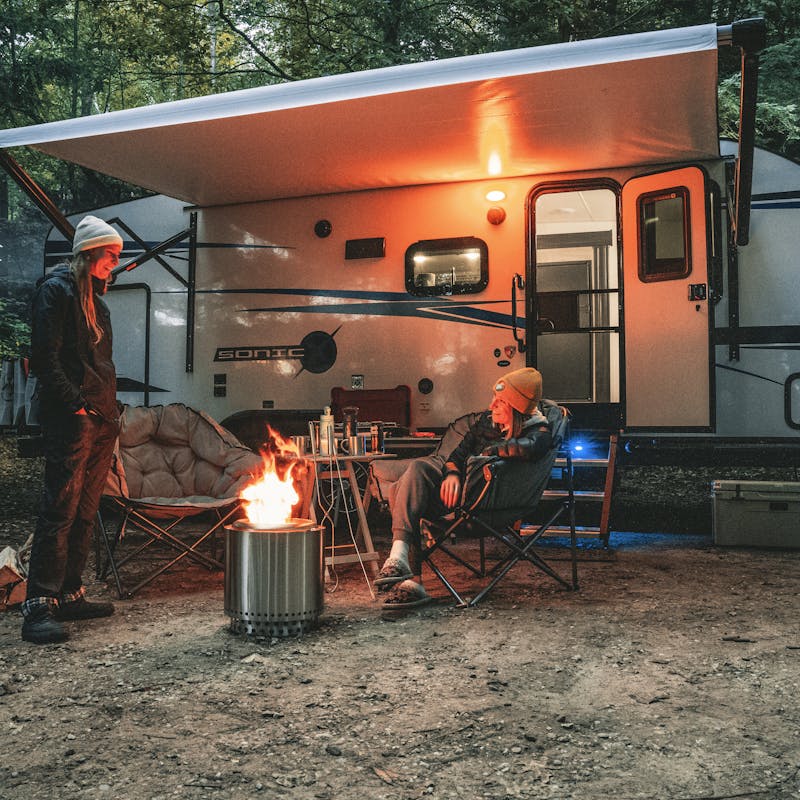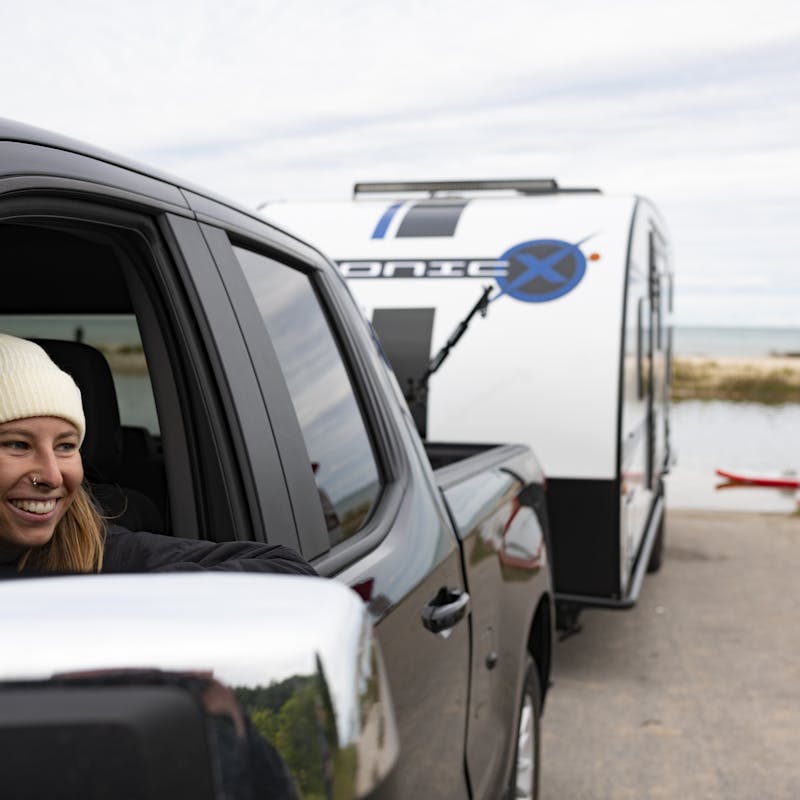 How has RV life enhanced your adventures?
Living in a camper has definitely enhanced my adventures because I can grab my surfboards and my paddle boards, my kayaks, my skateboards, my bikes, whatever out of my rig and be prepared for adventure no matter where I find myself. And then at the end of the day, if I'm absolutely tuckered (more often than not), I can sleep exactly where I'm parked. I definitely have longer play days when I'm living mobily. 
—Ella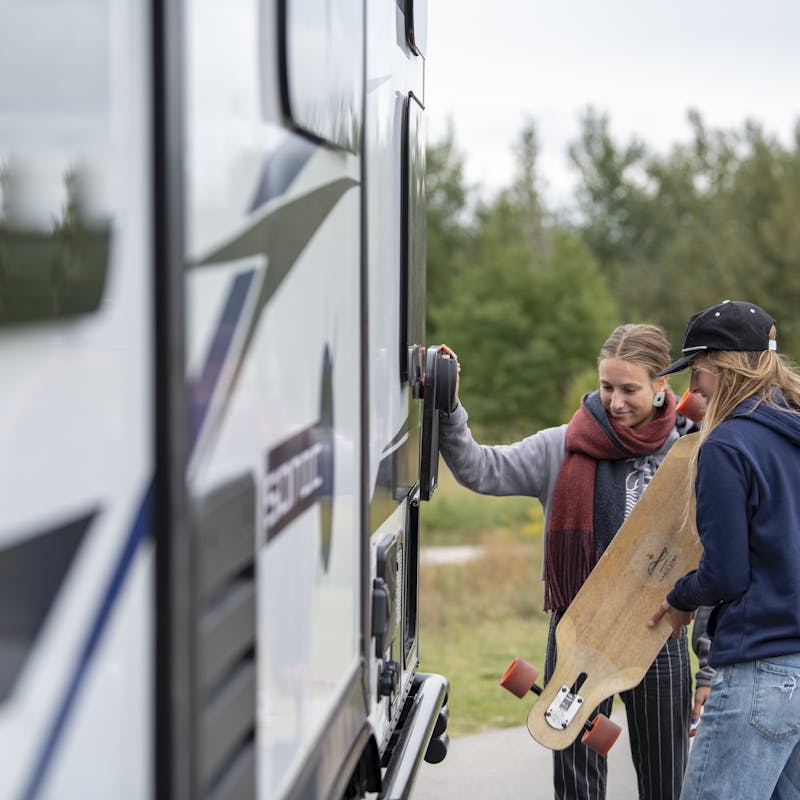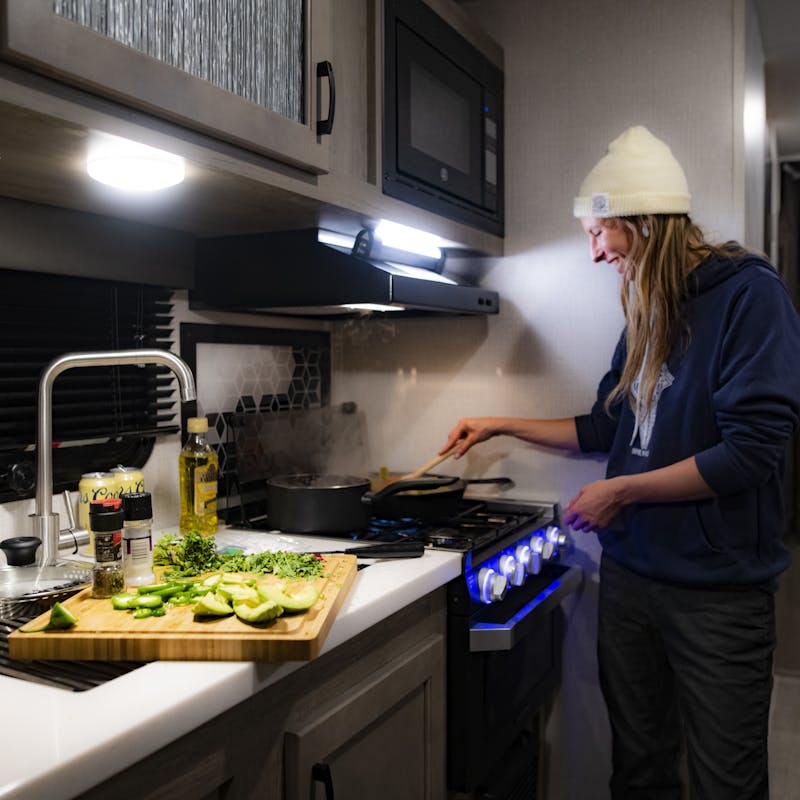 What's your best advice for other young adventurers?
The advice I'd give to young adventures is to not plan so hard. It is so cliche that I'm saying this, but let the wind blow you wherever the heck it takes you. Getting lost or getting a flat tire just adds to the experience. Just be flexible, open minded and ready to take on more life.
—Ella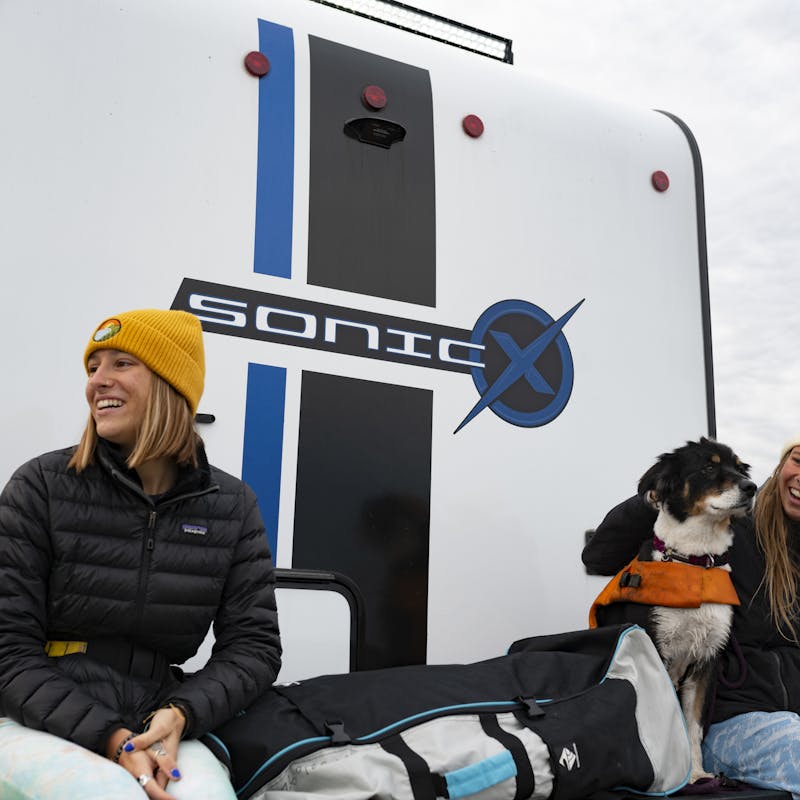 Find Your Perfect RV
Whether you're new to the world of RVing or you're ready to narrow your search, we're here to help you sort through it all and find the RV that's right for you. Explore RVs based off of your lifestyle and the features important to you.
Find Your RV